I don't think I've blogged specifically about this, but, you guys, I seem to have a cosmic connection with the New York Times crossword puzzle. Multiple times in a week, either in the daily puzzle or the mega-collection of Sunday puzzles I amuse myself with of an evening (I'm on my second book, thank you very much), something will evince itself in my life that is a direct reference to a clue/answer in the very puzzle I am working on.
It's bizarre. My Lovely First Wife  is the TV watcher in the family,  and as we sit watching The Crown or The Good Place or whatever hellish Hallmark holiday movie she's binging, I'll be working on  a puzzle in my recliner, and pop! as I work on a clue, it's referenced in Holiday Princess or whatever the hell we're watching.
Don't believe me? This just happened and I came upstairs to blog about it.
This morning, a former neighbor dropped by with some fresh-baked bread and a few other things. One of the items in the bag, which she oddly did not mention, was this:
This is a dragon fruit. I knew what it was, but what I didn't know is what to do with it.
So off I go to the intertubes to find out. First stop, Wikipedia, which alas was all scientific without any regard to those of us who had to consume the thing.
The only thing Wikipedia had to say was this:
Dragon fruit is used to flavor and color juices and alcoholic beverages, such as 'Dragon's Blood Punch' and the 'Dragotini.'
Alcoholic beverage, you say? Show me that footnote.
Small, Ernest (2011). Top 100 Exotic Food Plants. CRC Press. p. 105. ISBN 9781439856888. Archived from the original on 18 November 2017. Retrieved 29 July 2017.
I followed the link, which led to: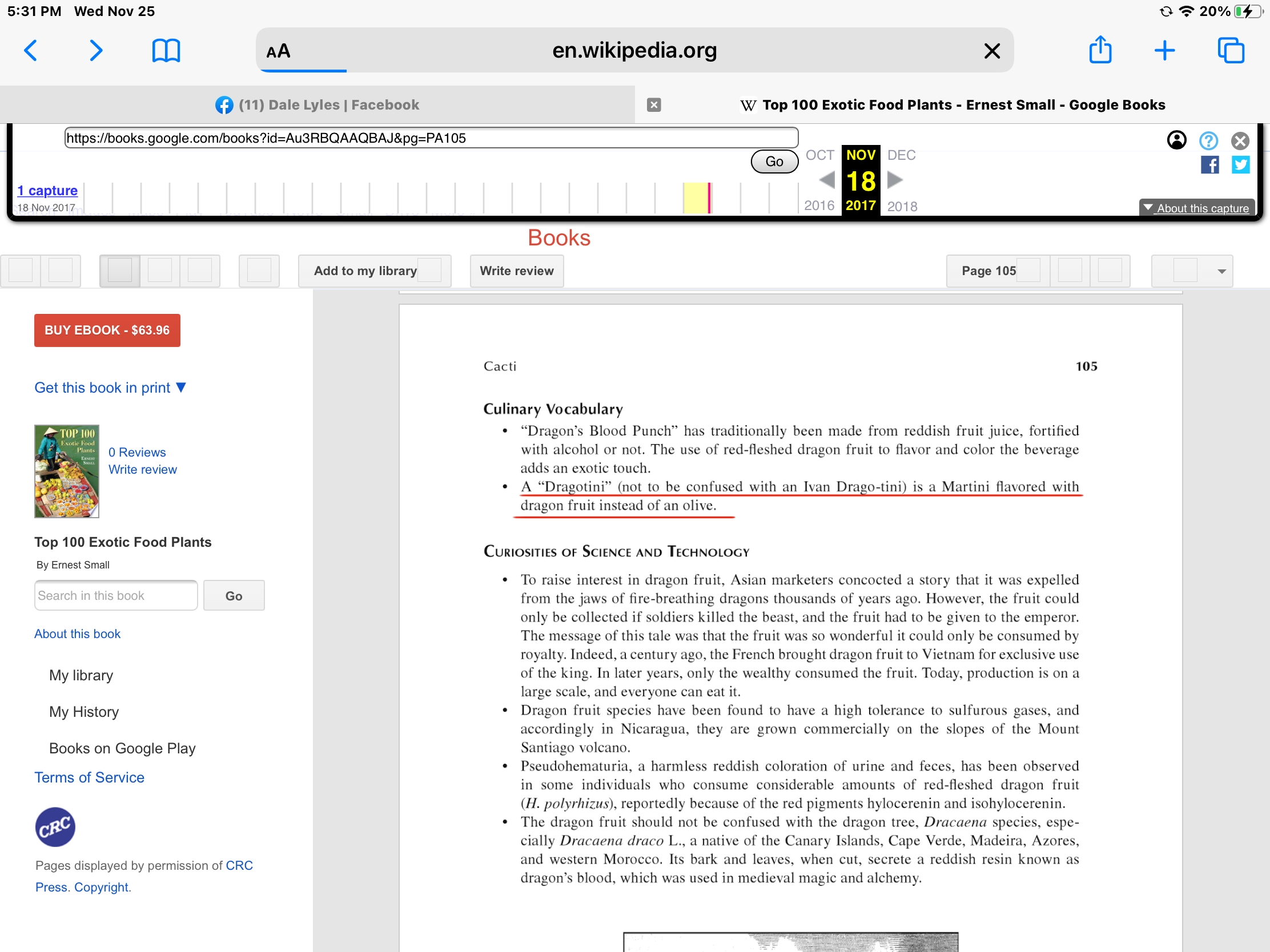 Did you get that?

An Ivan Dragotini.
Yes.
Well.
Today's (Nov 25, 2020) New York Times crossword: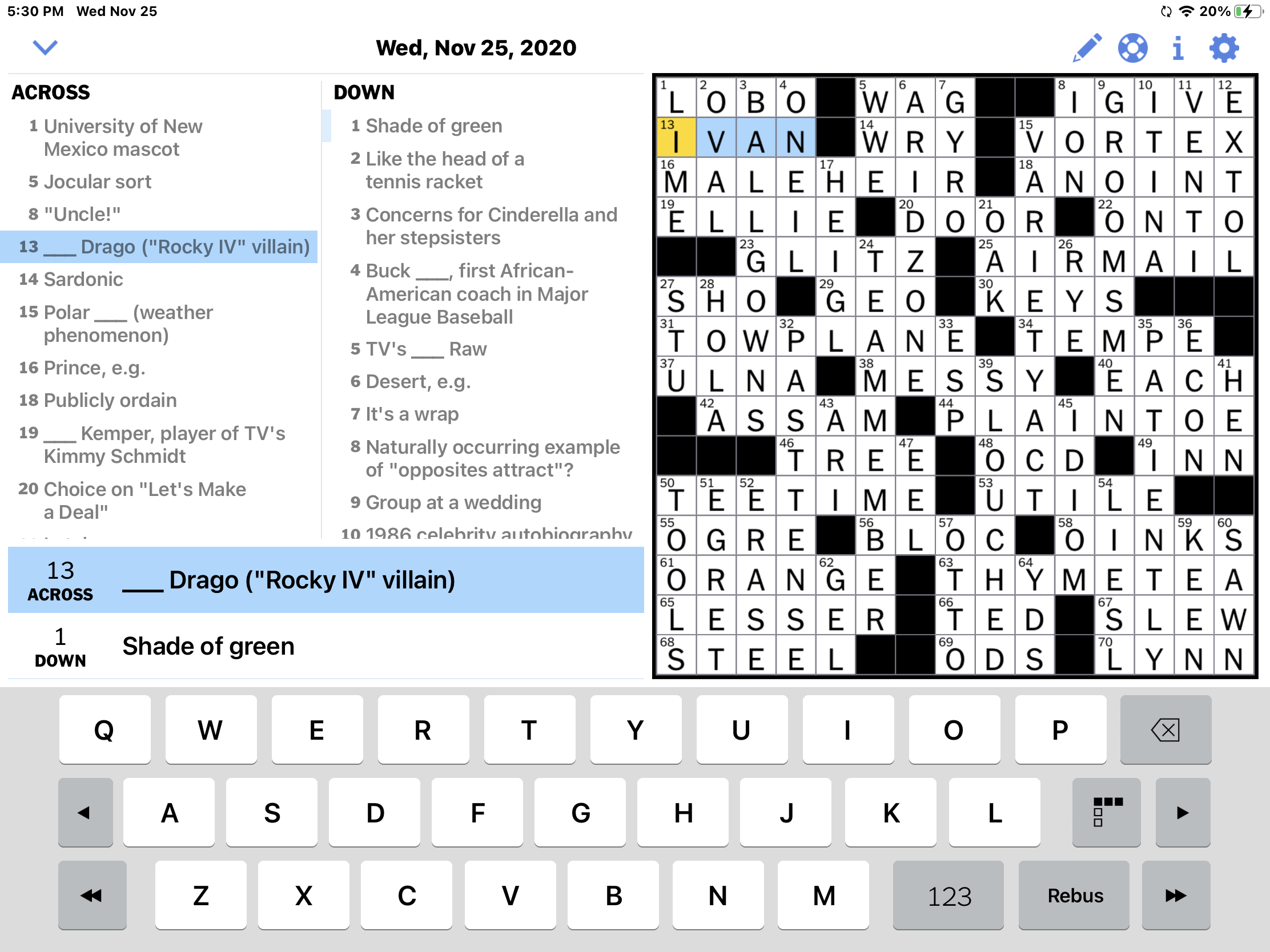 THIS HAPPENS ALL THE TIME TO ME.
What does it meeean???