We have decamped to Fernandina Beach for the weekend with some dear friends and are having a great time so far.
Last night, I and two others strolled out the boardwalk to see the ocean. You know how some boardwalks have little benches built into them for some unknown reason?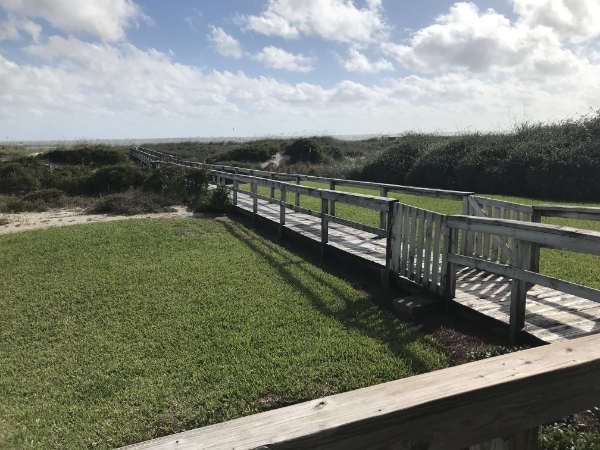 Here's a photo of one: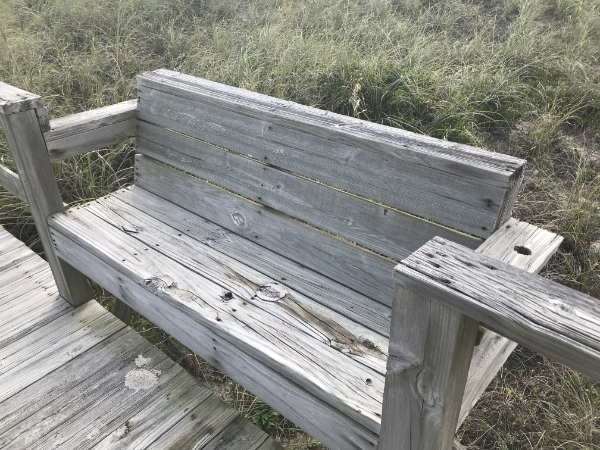 And here's a photo of the one we sat in: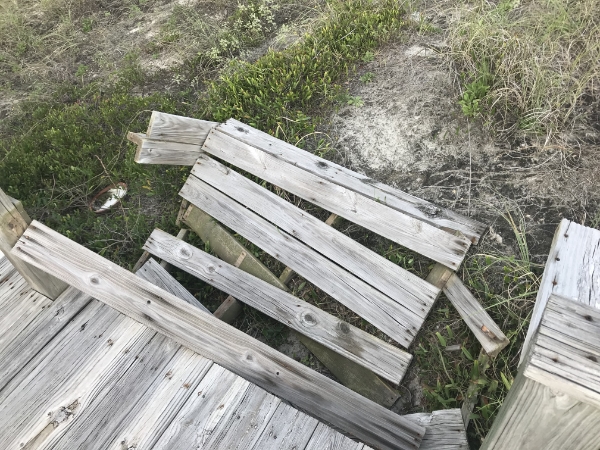 Yep, there was a creak and a groan, and we found ourselves flat on our backs. It's pretty miraculous that none of us sustained even the least injury; I think it was because it gave way slowly at first and so we were already mostly down when it failed completely.
So other than a little spilled prosecco and a spell of hysterical laughter, no harm done. (We have alerted the property agent that they might want to do a structural integrity check.)
How was your Friday night?