I seem to have skipped MDL GinTonic Nos. 3–6. I'll have to go back and try them again to make sure they're worth posting.
However, MDL GinTonic No. 7 is a good one: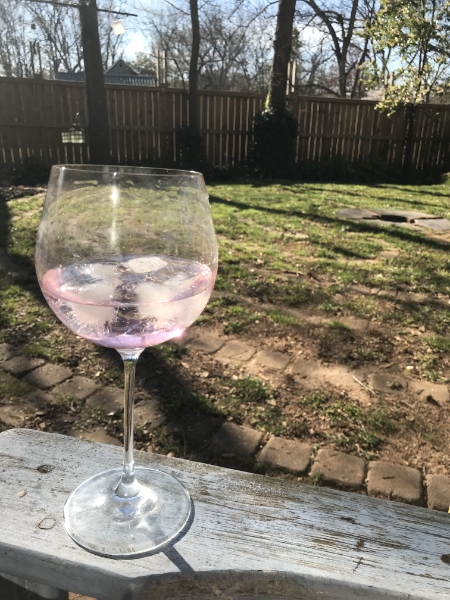 MDL GinTonic No. 7
1.5 oz gin
.5 oz hibiscus-infused gin
.25 Violette syrup
It is distinctly floral without being sweet. I'm still thinking about bitters; I thought I had some 18•21 Bitters hibiscus bitters, but apparently I'm out.
Hibiscus-infused gin
This is stupid-easy: put some gin in a glass container, throw in some hibiscus buds, let it sit for an hour or two. Strain. Done.
Violette syrup
So you can see that this is kind of an Ultimate Gin gintonic, with three different approaches to gin all piling together.
Highly recommended.