Last leg![1]
Cincinnati back to Newnan was completely uneventful if you don't count the deluge we drove through nearly the whole way.
We stopped at the Kentucky Artisan Center at Berea, which is very nice.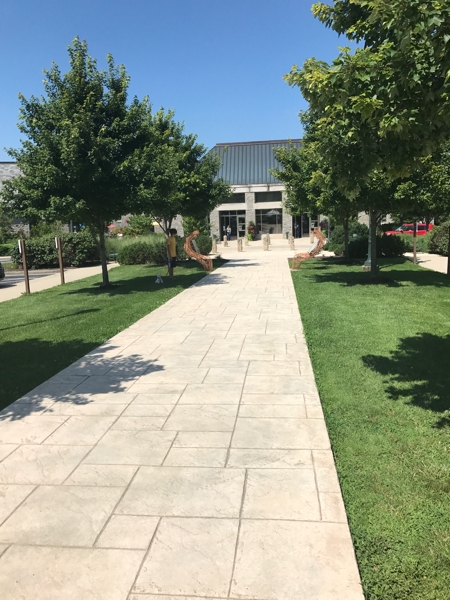 Kentucky is celebrating its 225th birthday, and right in front of us when we parked was a pretty impressive sand sculpture.
Side A: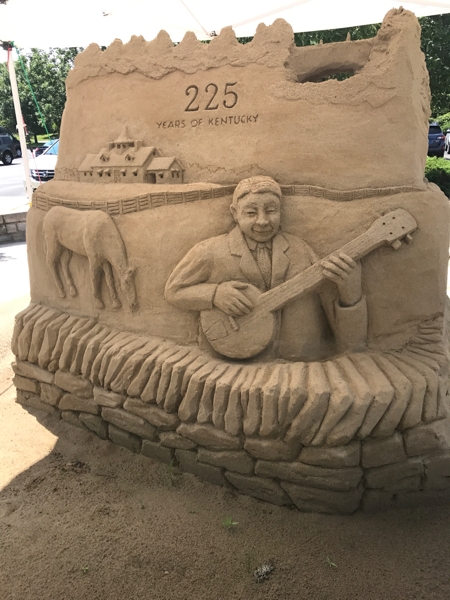 Side B: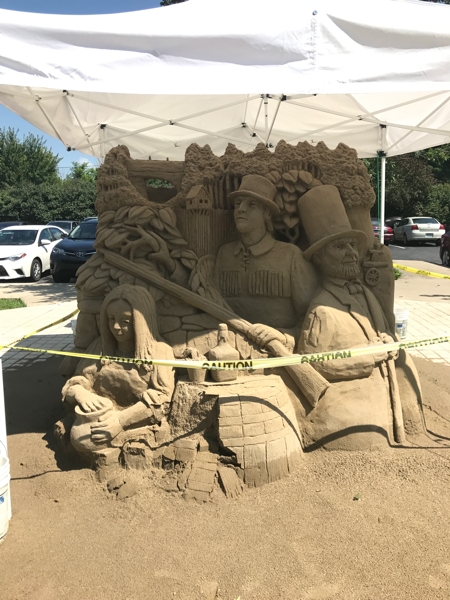 I bought a neat deerstalker cap: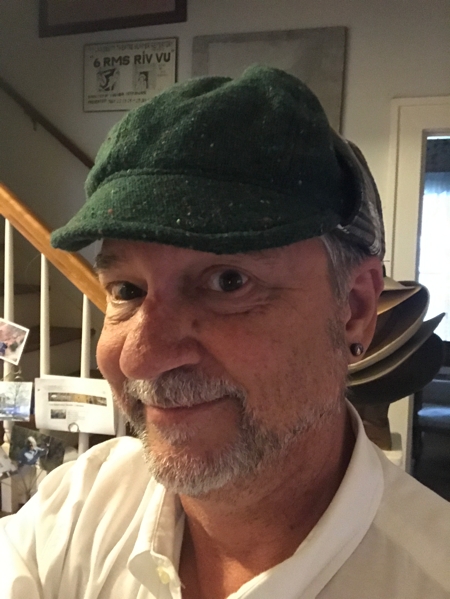 Also pictured, my remaining earring from the Art Gallery of Ontario: small round of black concrete with a smidgen of gold leaf.
The annual crafts festival was going on in Berea itself, but we resisted the urge to get home after midnight and hit the road, after stopping for lunch at Brooklyn Brothers Pizzeria in Corbin, KY.  Highly recommended!  (We stopped in Corbin to buy some bourbon to go with the bourbon pecan pie kit we got as a thank you gift for the nice neighbor who kept Kitten C for us while we were gone.)
And then we drove home the end.
Cute ending: when Kitten C was delivered back to us, we squee'd to find that in the week we'd been gone, he had turned into a honest-to-goodness kitten: weaned and ready to rumble.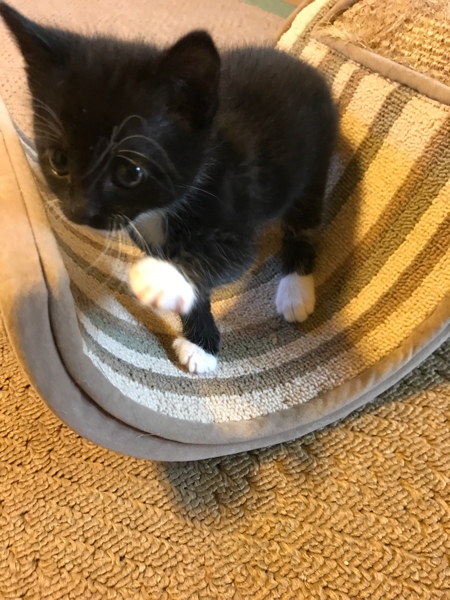 His favorite toy at the moment is my bare foot.  This may be a long summer.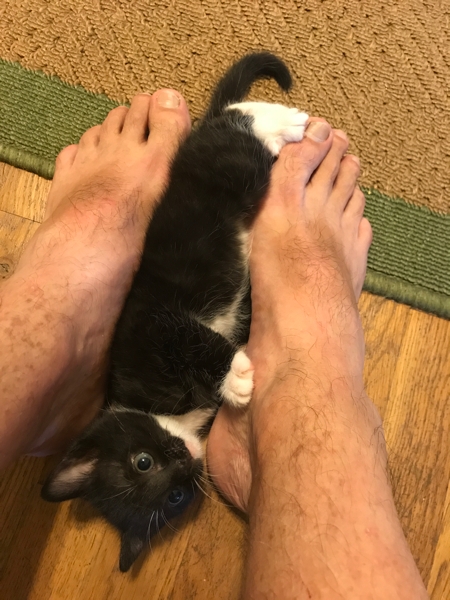 —————
[1] Or last nerve.  Your mileage may vary.  MILEAGE, GET IT??  DO YOU GET IT?