After the bittersweet nostalgia of my cocktail reminiscence, you will be heartened to hear that when one chapter ends, another begins.
Behold: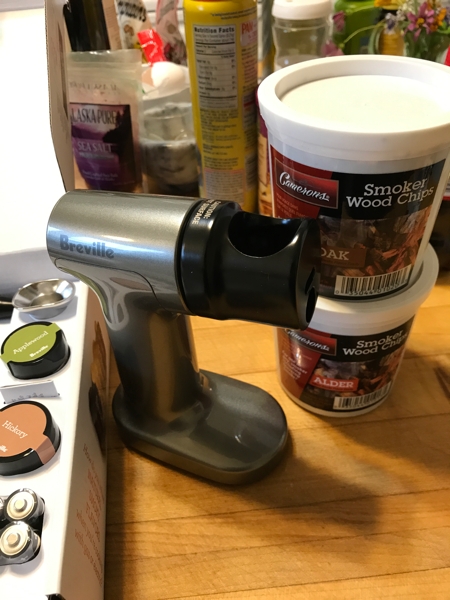 This, class, is a smoker. A couple of months ago I went up to Ponce City Market to take a cocktail class at 18•21 Bitters, the topic of which was smoked cocktails, you guys!  It was fascinating, and as you can imagine added a whole new layer to the cocktails.  I came home and immediately added the smoker and the chips to my Amazon wish list, figuring I'd get it for either my upcoming birthday or Father's Day.[1]
It was also super easy: you put like a teaspoon of wood chips in the little cavity in the top, light it with a regular lighter, flip the switch, and smoke emerges from the hose (not pictured) into whatever receptacle you've chosen.
Here are some photos from 18•21: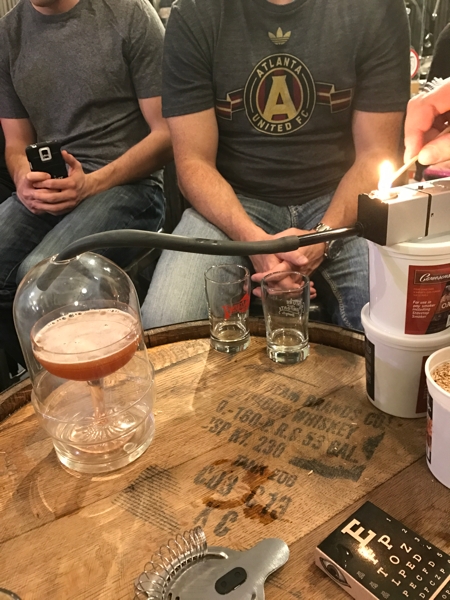 This one used a bell jar.  There was also a plain cedar board with shavings over which you placed your glass; a teapot; and a good old cocktail shaker.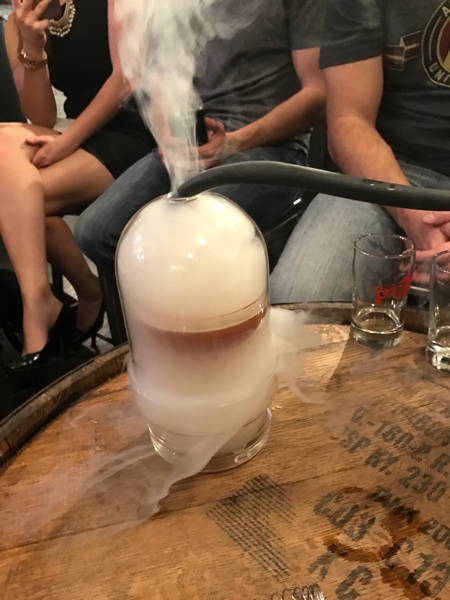 You let the cocktail sit and smoke for about three minutes.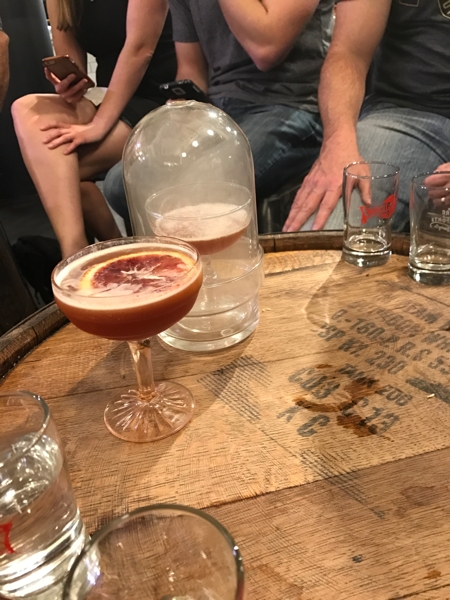 And then you serve it.
So remember, the next time you're over for cocktails and I ask you what you would like, you really need to say I want something light and citrusy if that's what you want, because otherwise you're going to get a smoked cocktail.
—————
[1] Alas, the model I had tagged was no longer available; I had to buy my own because no one wanted to risk getting the wrong thing.  This model is actually cooler than the one 18•21 used. The chips however were a present from the Charming Child.