Recently we traveled to Virginia to visit with the in-laws and to continue to help tidy up the old homestead in preparation for an eventual move, maybe perhaps.  One task this trip was clearing out the antique secretary in the living room (not to be confused with the antique plantation desk in the den), which meant looking through the collection of antique books contained therein.  I got an old edition of A Christmas Carol, and this: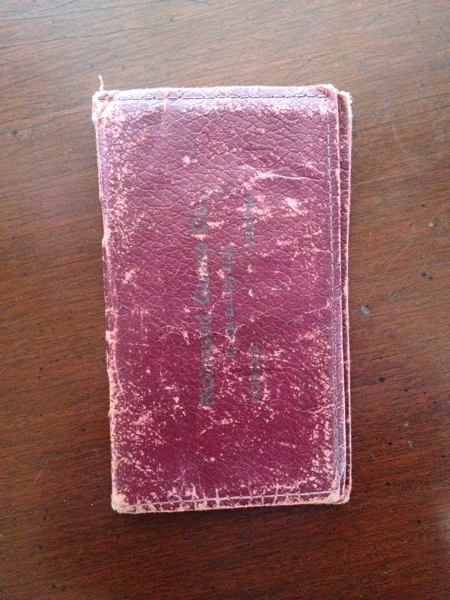 What is it, you ask?  It is an actual field notebook, you guys!
For those of you just joining us, I am a huge fan of the Field Notes Brand notebooks, even going so far as to subscribe to their Colors quarterly special editions.  They are just the coolest ever; the recent Winter edition has a pure white cover that turns blue in the sunlight.  (I've written about them here and here and here.)
The company tells you on their website that they are paying homage to the old field notebooks given to farmers by one supplier or another as advertising, so when I opened my new find, I knew exactly what I had.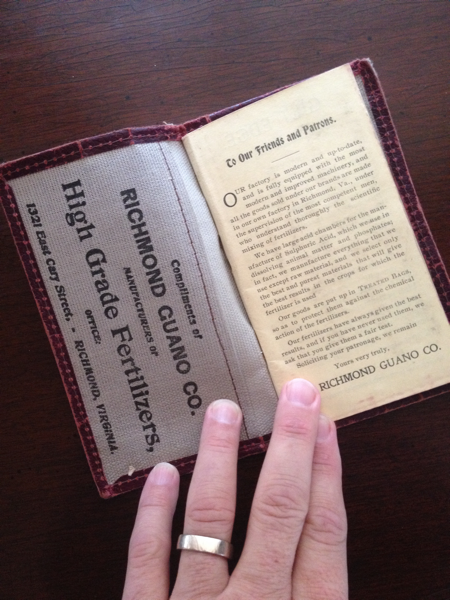 It has a leather cover, and I presume the front was stamped in gold which has faded.  The interior is fabric, cotton or linen, and you can see the stitching near the spine: that's a pocket, both front and back covers.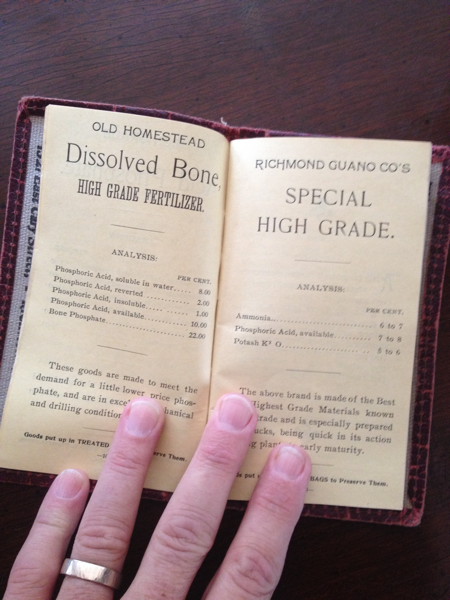 The front pages are ads for Richmond Guano Co's wares (fertilizers), followed by all kinds of helpful and inspirational platitudes.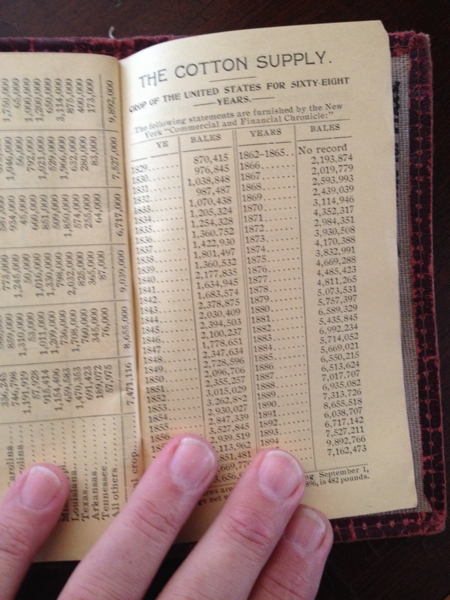 The back pages are useful tables of yields and prices.  And the center…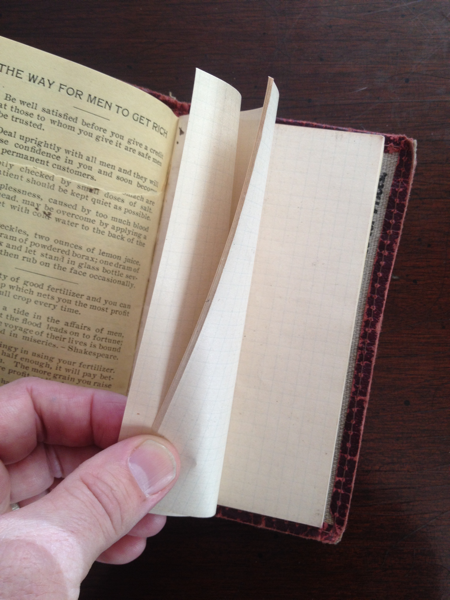 …is the grid paper I've come to know and love as one of the papers used by Field Notes!  So cool, you guys!
It is unused, except for the top of that page on the left in the above photo and part of the last page of grid paper being torn out.  And finally…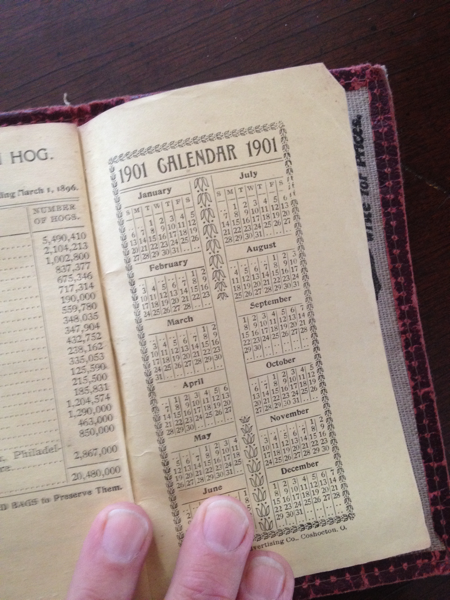 It's 115 years old.  Awesome.