Today I smoothed the interior: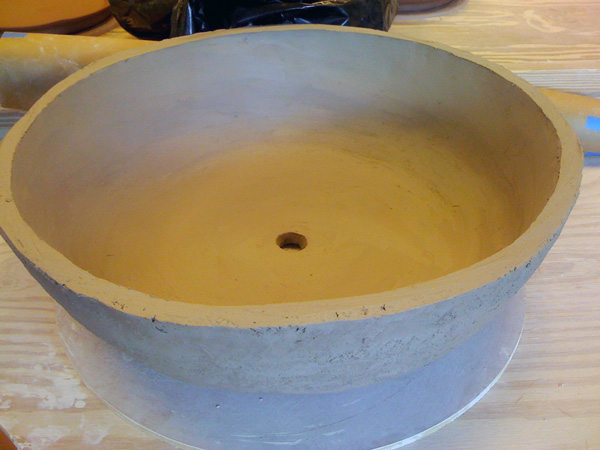 I think I'm leaving the exterior rough. You will notice that I have cleaned up the drainhole.
You will also have noticed, those of you with any history with this blog, that I have successfully distracted myself from both my 24 hour challenge and my sketching for the ELP.