You know how it is, the endless performances and appearances that make life such a grind.  This weekend, for example, I had two galas to attend, both on Saturday night.
Fortunately, they were right across the street from each other.  Backstreet Arts, the dream of Kim Ramey, opens its doors next week, and started its gala at 7:00.  Newnan Theatre Company, my old stomping grounds, started its gala at 8:00.  So this was not a problem, despite the fact that as a performer I was supposed to be backstage at 6:30.
The purpose of the NTC gala was to announce the 2017–2018 season, i.e., the season that begins in August and runs through next year.  I will be directing Rick Elice's Peter & the Starcatcher, the dazzling, touching story of how a nameless orphan boy became Peter Pan.  It auditions a year from now and opens March 8, 2018.  Mark your calendars.
Here's my intrepid cast, who performed the Prologue and a slightly modified Scene One: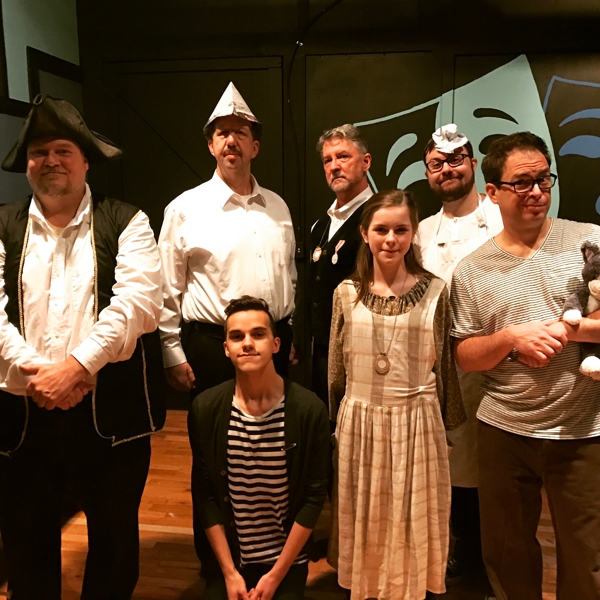 We had a great time slamming it together in two rehearsals, and the audience seemed to love it.  I'll be blogging about my progress in preparing for the full production over at Lichtenbergianism.com, where I will be showing how the Precepts of Lichtenbergianism are used in practice.
I would offer to share with you the entire season, but for some reason involving schlepping back and forth between the two galas, I didn't quite catch the whole thing.

Backstreet Arts was actually a two-parter.  There was the gala on Saturday night, then an open house on Sunday afternoon.  The following photos are from the open house.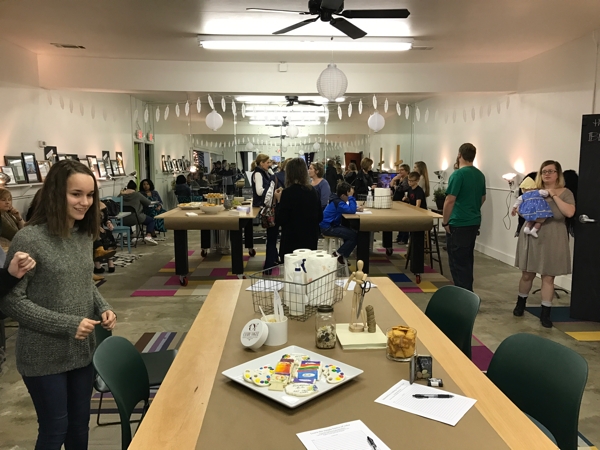 The gala was swanky and elegant.  The open house was casual and open to the public.  Those of us who are going to instruct/assist/encourage anyone who walks in the door set up sign-up sheets for everyone.  The space is large, clean, beautifully appointed.
And look at these cookies!
Here's my little set-up: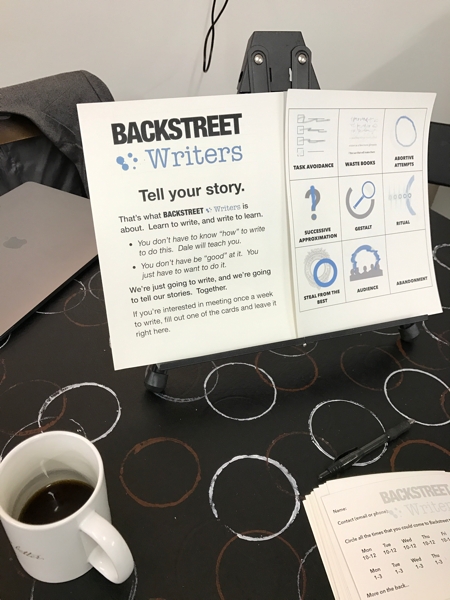 I got five or six cards, and I'm sure that once Backstreet is fully open for business, we will slowly build a walk-in clientele from Bridging the Gap, the back of whose building we occupy.
And that's what I did with my weekend.