This item was forced on my attention the other day, and I just clicked on BUY.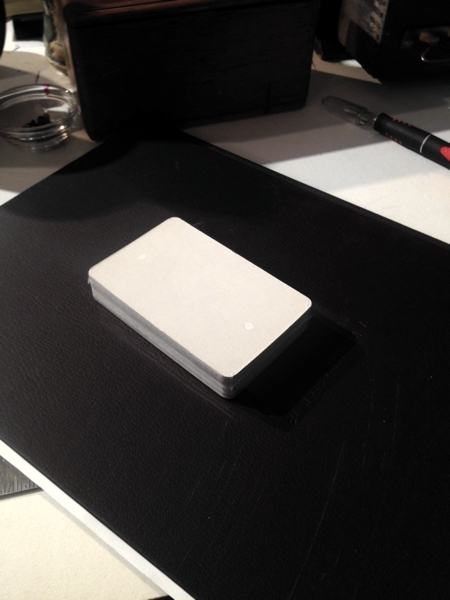 It is a deck of blank cards.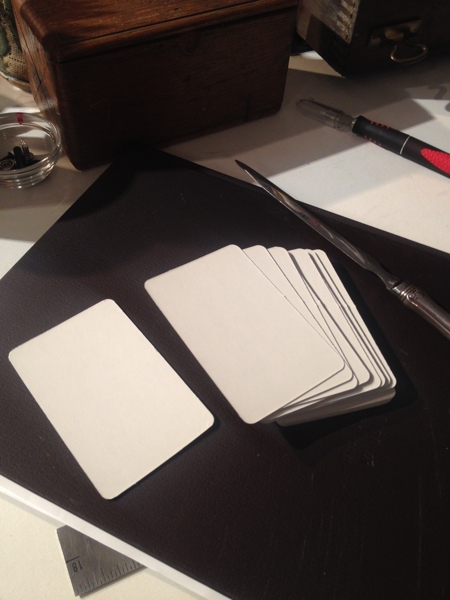 I don't know what I shall do with them.  The surface is too glossy for pencil or crayons.  Perhaps collage.  Markers, I guess.
But what is to be done with them?  A whole set of images/things/something?  Or do I just whip one out and do a one-off creation for specific events?
Hm.
updated to add:
A lot of my vague ideas revolve around this book: