We arrived back in Newnan around midnight Saturday, so we didn't actually unpack until we awoke at some point midmorning Sunday.
Cecil the Pest™ was immediately helpful.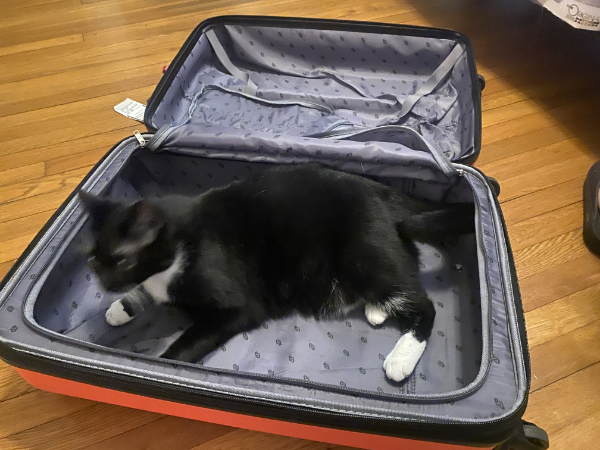 Abigal, the good and deserving Assistive Feline™, of course, knows how best to be assistive.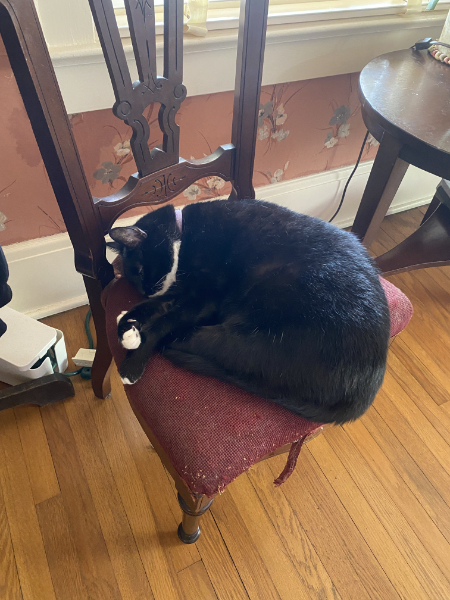 But Cecil the Pest™ insisted on helping.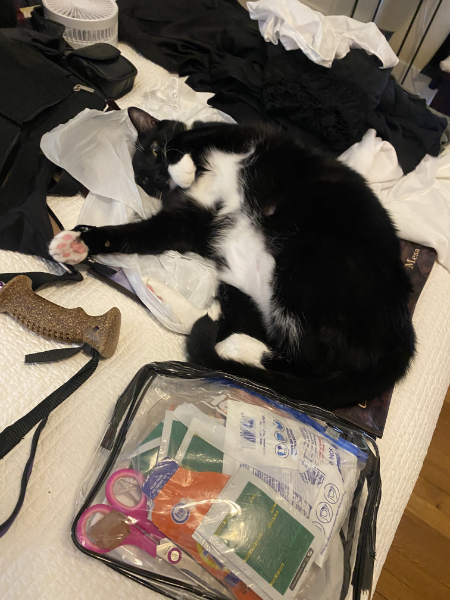 Although we — as certified Old People — have agreed that we will not buy stuff on our trips,[1] of course we buy some stuff. Here's what I bought.
After the excitement of Hwy 12, we had to buy the t-shirt.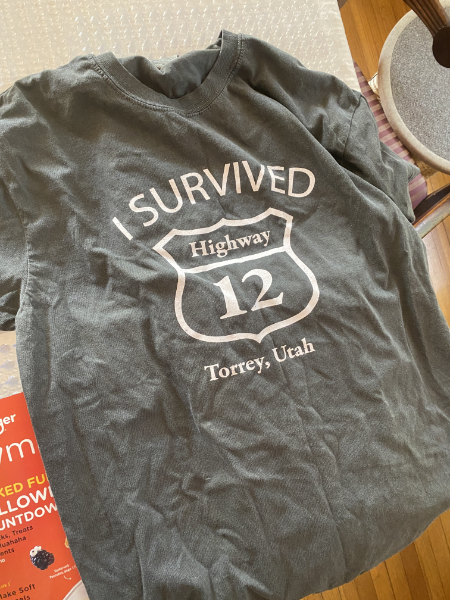 I decided to buy socks at each park; here are three of the five or six I got. (The others are in the wash at the moment, but you get the idea.)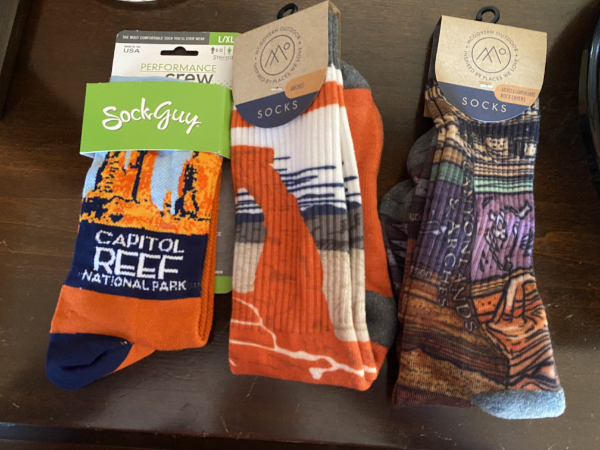 I also decided to buy stickers for the car. I'm sure I'm missing at least one, but maybe they'll turn up. I knew when I bought them that I should develop an organized method of keeping them safe.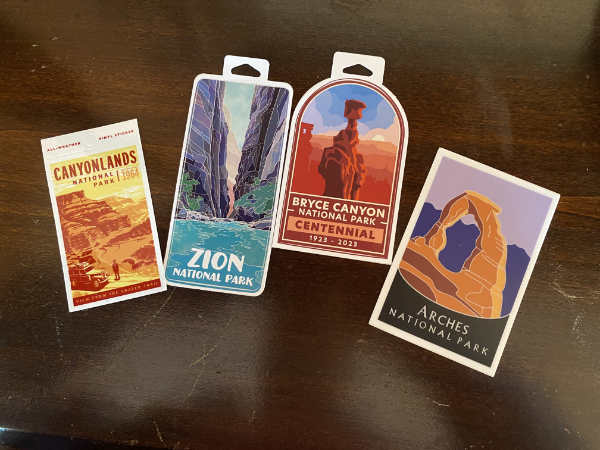 I bought a few lizards. I have a thing for lizards.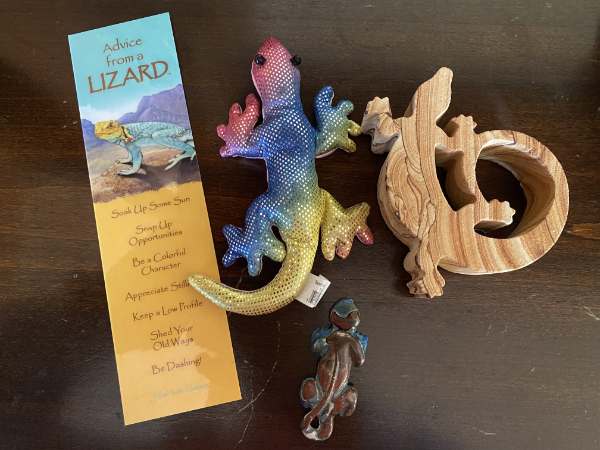 Plus a lizard mug.
Okay, and a piece of lizard art for the labyrinth. So I bought more than a few lizards. I have a thing for lizards.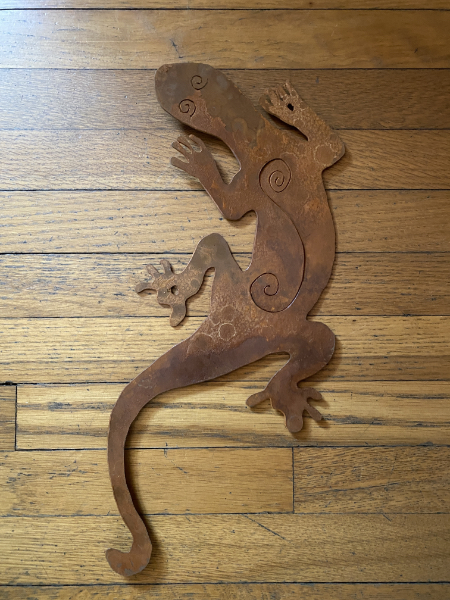 Petroglyphs are fascinating to me, so at Valley of the Sun I bought a book about them. Did you know there are petroglyphs in Georgia? The little metal guys came with a greeting card and a little hook for hanging. They'll just sit on my desk. Next to the lizards.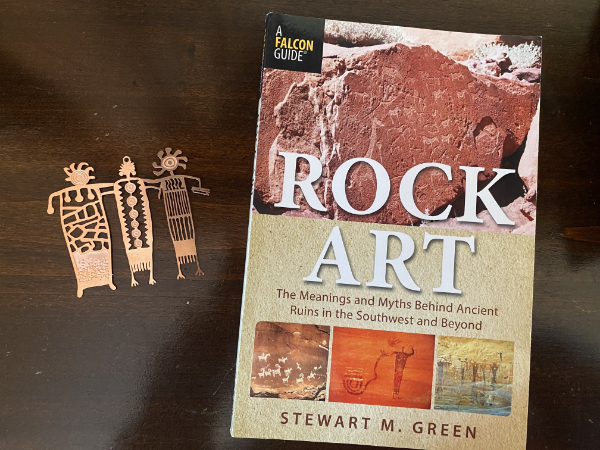 This handmade ceramic ornament appealed to me, mostly for the Greek key design.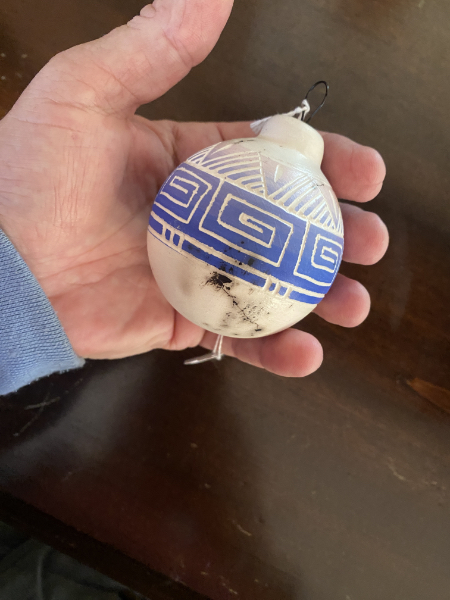 A couple of tasty things…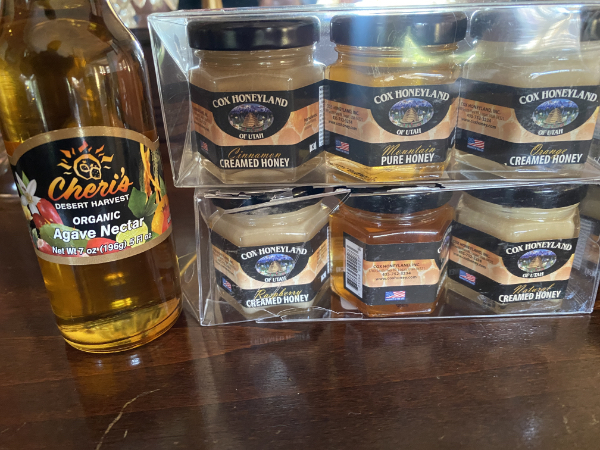 …and GIN! I had some really good southwestern gins, but was prevented from acquiring more than these two either by our schedule or Utah's screwy liquor laws. The Pipistrelle, from Etta Place, is a pommeau: a mixture of apple juice and apple brandy.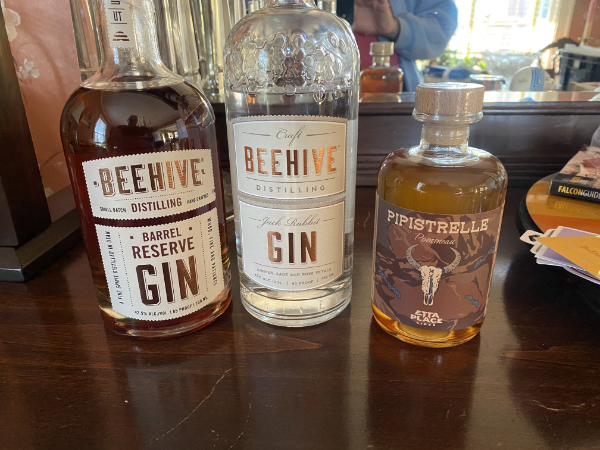 I bought the Beehive gins without having tasted them, so I had to wait until we got home to know if they were any good. I am happy to report that the Jack Rabbit gin — notes of juniper and rose — is a light, lovely gin. I'll report later on the barrel-aged.
There were also a few gifts, but of course I'm not going to show those.
Next: PRO TIPS
—————
[1] Exempted are jewelry, art, and gin. Especially gin.