A couple of months ago, a friend on Facebook asked for advice on upping their kitchen game. I failed to respond, because my brain immediately went into overdrive. I did make a note in my to-do list, but we all know how that goes.[1]
Today, though, I am stuck at Southtowne Chevrolet while they figure out why my 2012 Equinox is making weird little beoop noises and claiming that the engine is overheating, so I might as well get this one off my list. Here are my suggestions for bumping up your efficiency and overall coolness in making your meals.
I'm going to presume that you already have decent knives: a chef's knife, a paring knife, and a bread knife. I also presume you have a few whisks, a ladle or two, all the basic stuff.
Here's more.
First up: a grapefruit spoon. You may already have one of these as part of your flatware set, but if not, go to your nearest kitchen outlet and buy one. It's the easiest way to de-seed tomatoes, peppers, etc.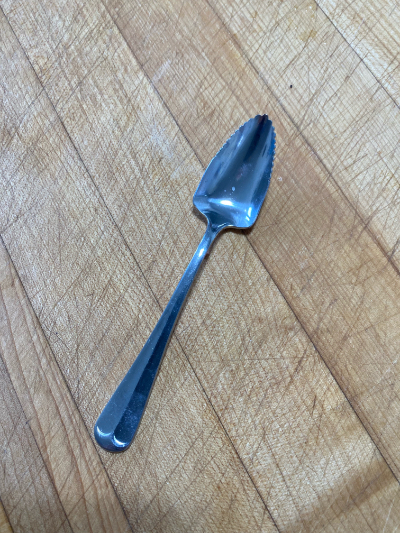 Prep bowls. You may think these are just trendy affectations, but your life will change if you start using them. I have a set of smaller glass ones, but you may also find slightly larger ones useful. These are especially good if you don't have counter space; you can do all your chopping and measuring and set your materials aside without having to keep shoving the bits around your chopping board.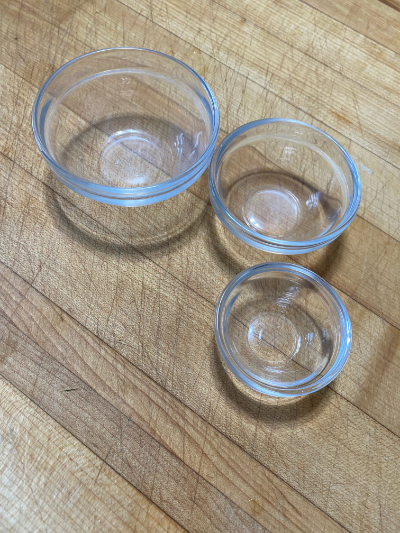 You may already have a chopper/scoop, but if not, it's dead useful for corralling all that stuff you chopped up to put in your prep  bowls.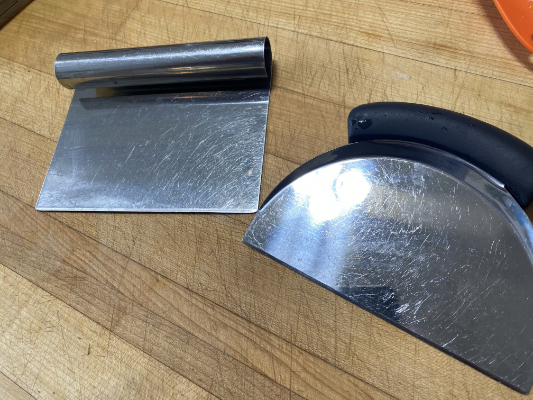 If you ever have to roll out dough, then go to Home Depot and Michael's and buy yourself some pieces of wood or metal. I have 1/8″ strips of aluminum, 1/4″ strips of lath, and pieces of craft wood that are 1/2″ x 3/4″. With my flat rolling pin, all I have to do is set these down on either side of my dough and roll away. Pro tip: They're also handy for slicing bread like focaccia by sliding your bread knife along your guides and for rolling out hamburgers. Use freezer paper to keep the meat from contaminating your wooden roller.
(I know you can buy rolling pins with interchangeable disks that do the same thing, but those arrived on the scene after I figured out this solution.)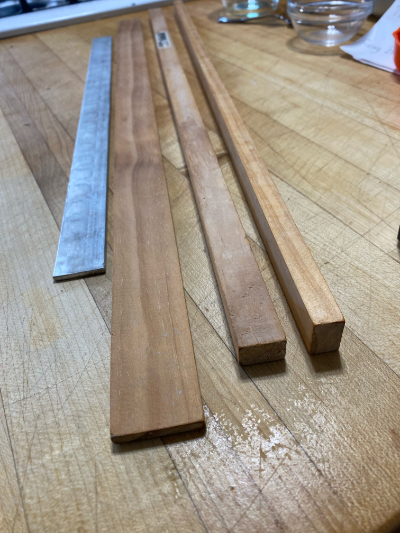 Silicone mats are ubiquitous these days, but when I first bought ours we were trendsetters, I tell you. Very useful for cookies. I just recently bought the copper ones to use on the grill. Very nice.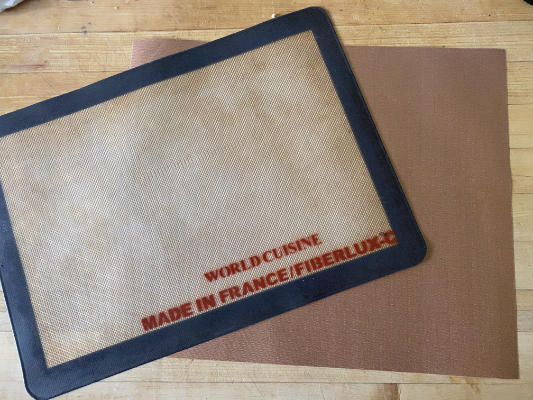 Tiny spatulas and whisks are more useful than you might think.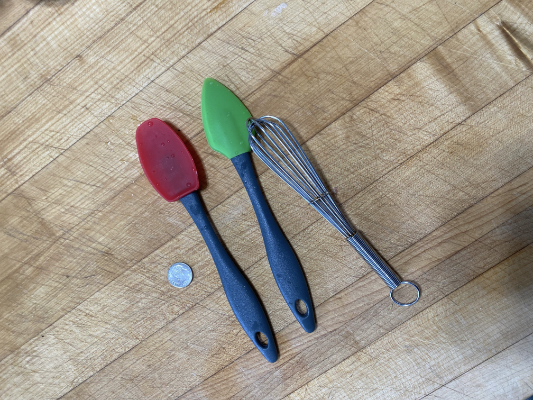 You can find wooden tongs in a lot of places, and they're great at retrieving toast or muffins from the toaster. I also have more than a few wooden spatulas for sautéing and shoving stuff around in the pan.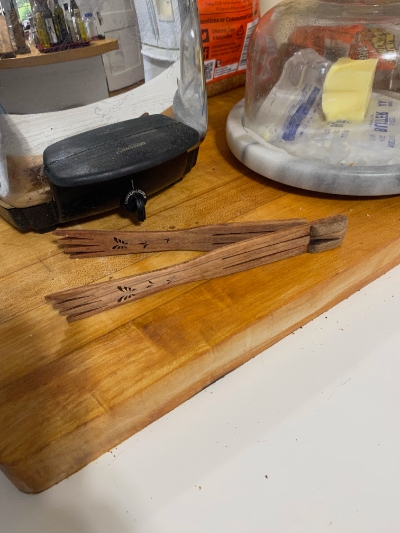 I found this long-handled spoon/fork thing at some chi-chi kitchen store (in Greenville, SC, I think) and I thought I would use it at burns for dining, but it has proven to be ace at scooping out the last of the mayonnaise.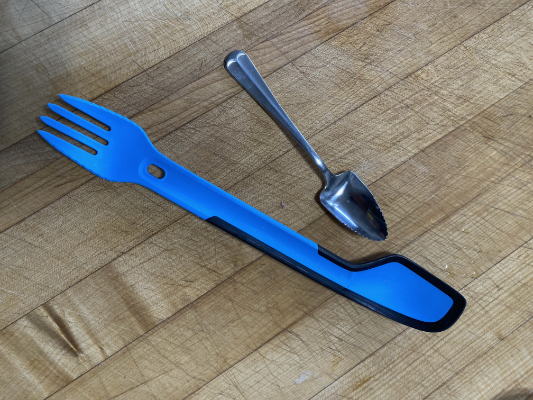 This last one is fairly niche, but if you need it, you'll know. These long tweezers are for cocktailologists to smugly retrieve cocktail cherries or other garnishes from their jars and plop them in your craft cocktail, probably with a flourish. But I have found that they are also excellent for manipulating food items in your fryer: I have begun frying my own tortilla chips and these are primo for stirring and keeping apart the little buggers as they frolic in the oil, and for retrieving any items that have finished before the rest of their cohort.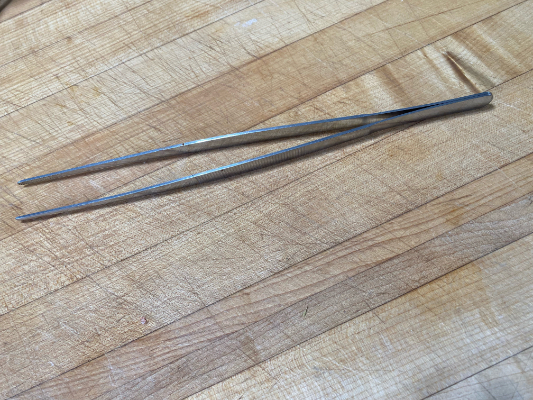 —————
[1] Cras melior est and all that.