I've been reading back through this blog and have come to a conclusion: I write really well.  But let that pass. Here's a thought I had after reading one of my Liberal Rants posts.[1]
The post is titled Amygdalas. Why is it always amygdalas?, and it's an explication of a spam email that invites you to click on several links to discover the hideous plots to put Hillary Clinton[2] into the White House, KENNETH.
Here's what struck me:
It is true, boys and girls, that there are conspiracy-minded amygdala-based lifeforms on both sides of the aisle — and here I am thinking of Seth Abramson and the small flock of liberals who tweet day after day that the Trump crime family/Matt Gaetz/etc are going to be indicted/arrested ANY DAY NOW NEXT MONTH FOR SURE, KENNETH — but Jebus H. Cthulhu we got nothing to compare to the fevered brains on the right.
Remember Jade Helm?
Barack Obama's birth certificate?
QAnon??
Here's my point: these are all the same thing. It doesn't matter that none of them were true, that none of them could even be true.[3] What matters to the amygdala-based lifeforms is that these theories provide the life-giving jolts of fear and anger that their brains need to live.
And let's face it, half the conspiracy theories that give the amygdala-based lifeforms all the tingles in their pink bits are, if not invented by, at least cynically embraced by the leaders of our conservative movement to keep the amygdala-based lifeforms focused on the sweet, sweet buzz in their brains rather than the facts at hand.
This is what gives us comments like the one posted by some Georgian on Governor Brian Kemp's Facebook page:
And these frauds with old lucy stole Karen handles seat how many fraud voters did she fly in from Delta state to state and bused in 10 time district to district fraud votes absentee ballot stuffing old abrams still pushing bathhouse barry hussain un aca commercials!
Foaming at the mouth and falling over backwards, indeed.
I don't have a solution other than to calmly and firmly stamp out this idiocy whenever and wherever it shows up. We're not going to disabuse the amygdala-based lifeforms; they're addicted like lab rats and are going to keep pushing that button. But we can at least help others see the danger of addiction.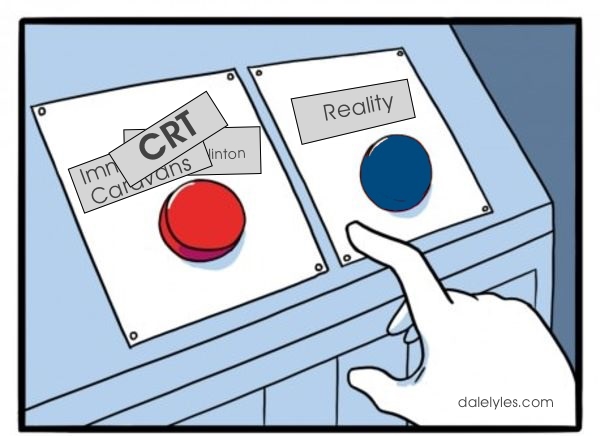 Further: Lauren Boebert, lost in a cacophony of crazy
—————
[1] Those posts are particularly tasty.
[3] Comet Ping Pong Pizza, for example, doesn't even have a basement, a key detail in the conspiracy. At least Seth Abramson, et al., have actual investigations on which to hang their hopes and dreams.