Yesterday a friend emailed me with a request: he really liked this nice tonic water with a lemon taste, but it's expensive. Did I have a substitute/workaround?
Probably. Not having tasted this particular brand, I wasn't sure what we were looking for, nor could I find it during my ramblings during the morning.
So we improvise.
First, I got a bottle of pure lemon extract and gave that a whirl. For a lowball glass full of tonic water, one drop is enough to give it a strong lemon taste. (Ingredients are lemon oil, alcohol, and water; you could dilute it with more alcohol.) (Also, remember those ingredients.)
Next, I prepared an oleo saccharum. (I have a killer sour mix that's an oleo saccharum.)
It's easy. Use a vegetable peeler to peel a lemon.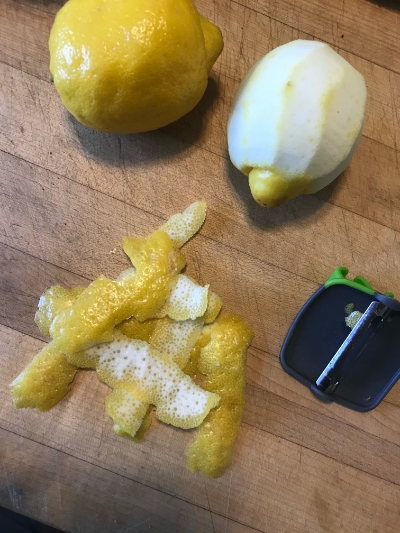 You can leave them whole; this time I cut them into strips.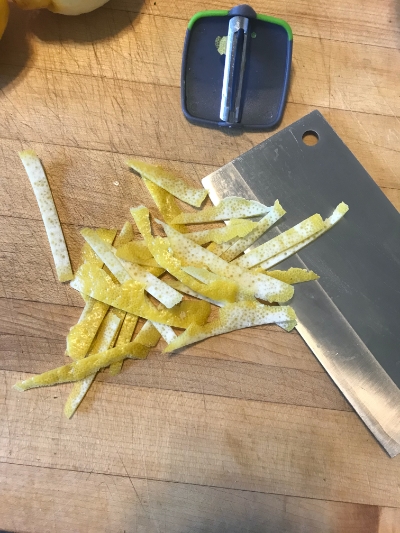 Put them in a bowl with one teaspoon of sugar and muddle them. If you don't have a cocktail muddler, use a wooden spoon or something similar.
Let it sit for 4–6 hours. The lemon's oil will ooze out and collect. Add two tablespoons of lemon juice and one of vodka, strain into a container. You have basically just created pure lemon extract from the store, but fresher and a little more balanced (with the sugar) for your cocktail.
One or two drops of this in your tonic water is effective.
Thirdly, you could just use lemon bitters.
There you go. That's my civic responsibility for the day.