This past weekend I had to attend both a memorial service and a wedding, and thus I had to wear a tie. Since I've retired my need for a tie has been greatly reduced, and I certainly no longer need the ≈60 ties I still had in my possession. Believe it or not, I culled the collection right after GHP lost me in 2013, but I hung on to most of them for some unknown reason.
Now it was time for them to go, though. It's been on my to-do list since Saturday, and today I decided to do it. All in all, it took only about 20 minutes and was surprisingly painless. I had intended to limit myself to ten ties, but when I ended up with sixteen, I was OK with that, too.
A review: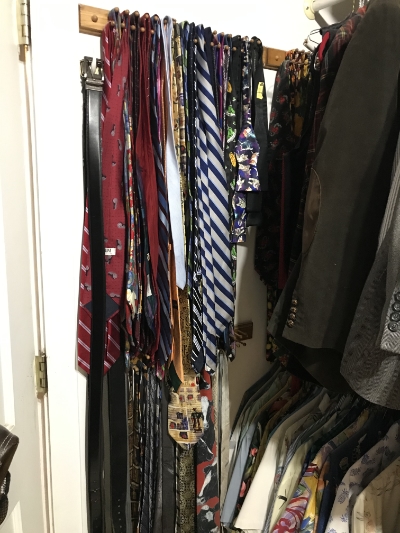 Yes, it's true, I once had more ties.
And yes, they're hung by color range.
The reds: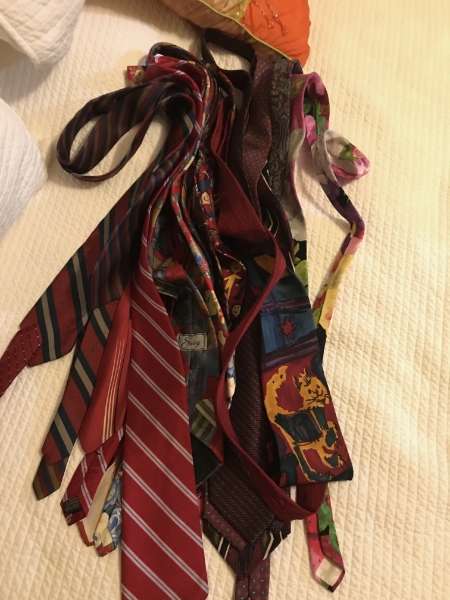 The yellows/oranges: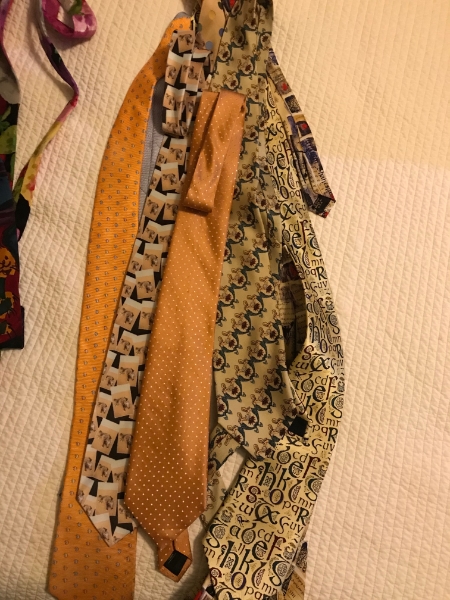 The greens: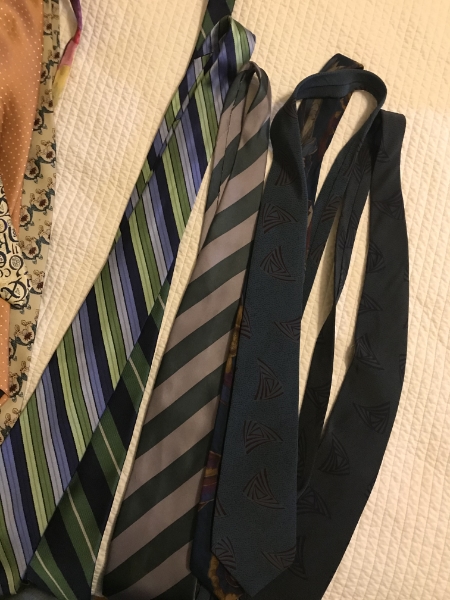 (The Slytherin tie was an immediate keep, of course.)
The blues:
Some tough choices here.
The purples/pinks: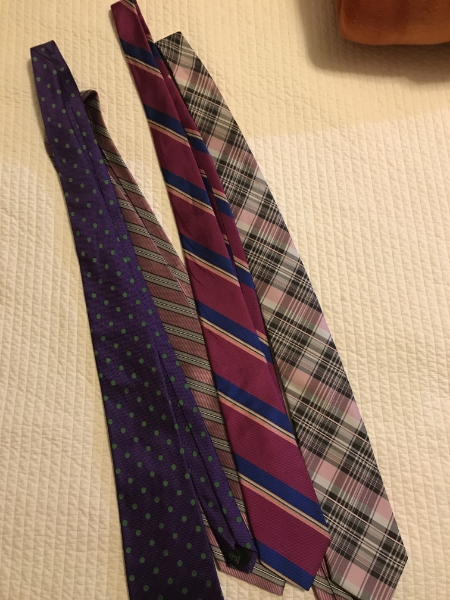 Prior to my leaving East Coweta High School in 1997, I had far more purple and purple-adjacent ties. They were disposed of 22 years ago, needless to say.
The grays, browns, and golds: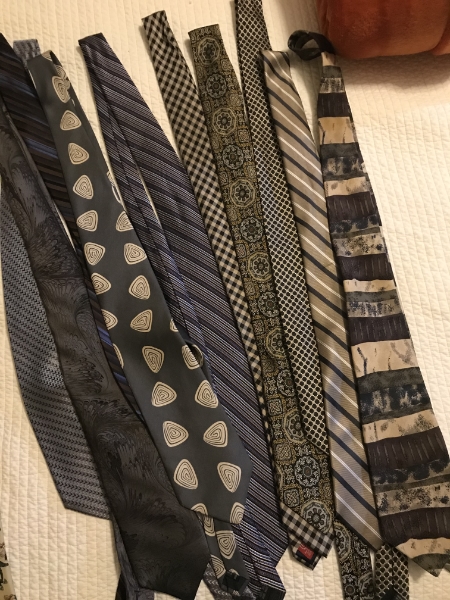 The oddballs and sentimentals:
(Yes, there were some oddballs in with the others…)
The literary: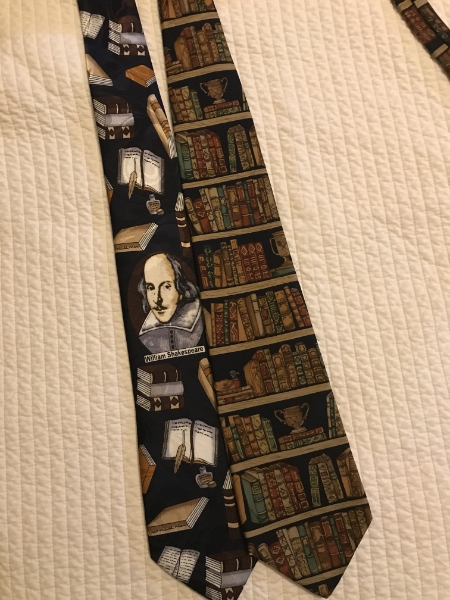 The holidays: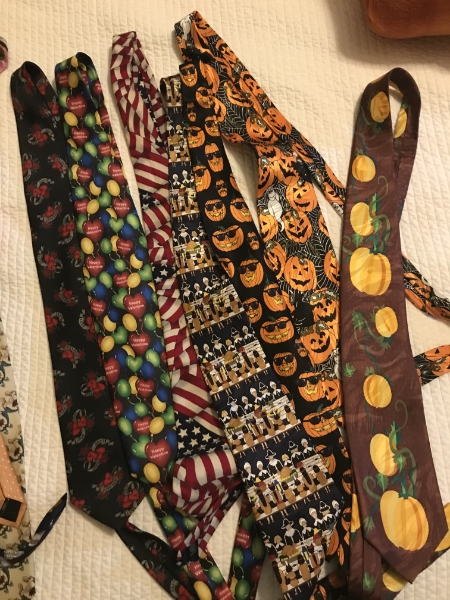 The Christmas: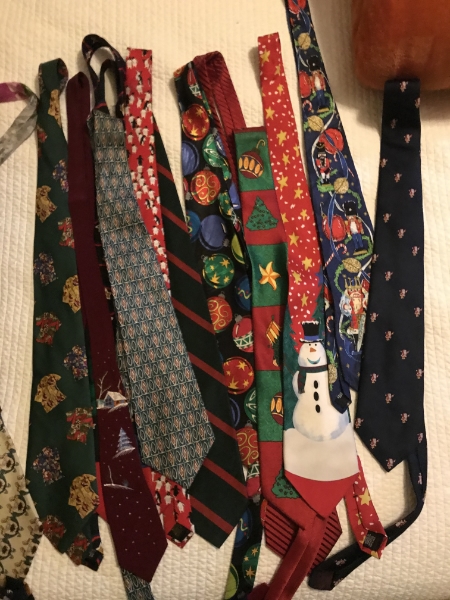 Even when I was checking out books to kindergartners, I wore a jacket and tie most days. The holiday/Christmas ties were mostly in service to that. The majority of the others were 'nice' ties for other days, and especially when I worked at the Georgia State Department of Education as the director of the Governor's Honors Program. What with nearly 100 ties and a plethora of jackets and suits, I was a well-dressed educator.
But a burner doesn't really need ties—although I have been known to wear a bow-tie while serving craft cocktails to the hippies[1]—so in running through each pile I was not tempted by sentiment (mostly) nor by "what-ifs." There will never be an occasion where I will need to be so traditionally fashionable again. And if for some reason I am compelled to re-enter that life, I will simply buy more ties.
The winners: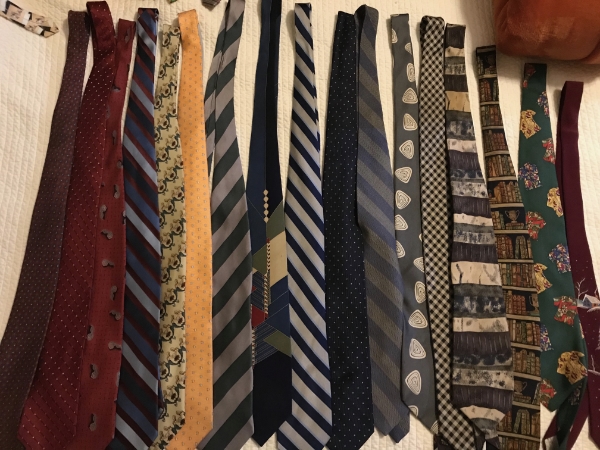 Fifteen (plus a couple more I added after this photo), excluding the two Christmas ties.
Here are some I did not keep.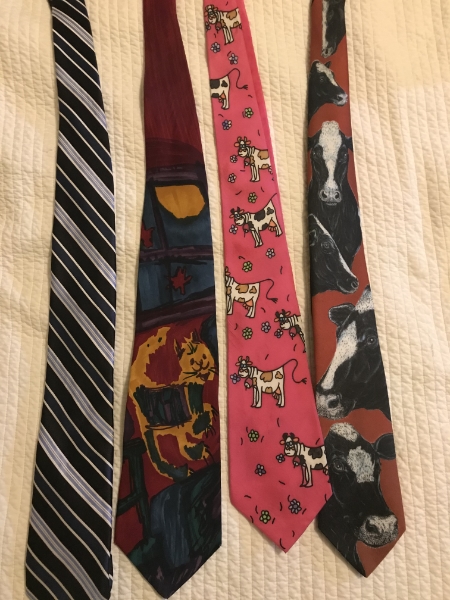 These are all GHP-related. The two rightmost I wore to the AgScience open house, of course. The child's drawing of the cat I bought one of my first summers there when Jouree Petersen, my more-than-able assistant in the Media Support Services department, insisted I accompany her to the PX at Moody Air Force base (her husband was military) to see and buy this tie.
The one on the left is the one I always wore as director of GHP on the last day: it was the colors of the GHP Alumni Association—silver, for the value of the learning experience at GHP; blue, for the loyalty of GHP alumni to the program and to each other
; and black, for the lifelong nostalgia for the program. For a couple of years, alumni were able to order honor cords for their graduation: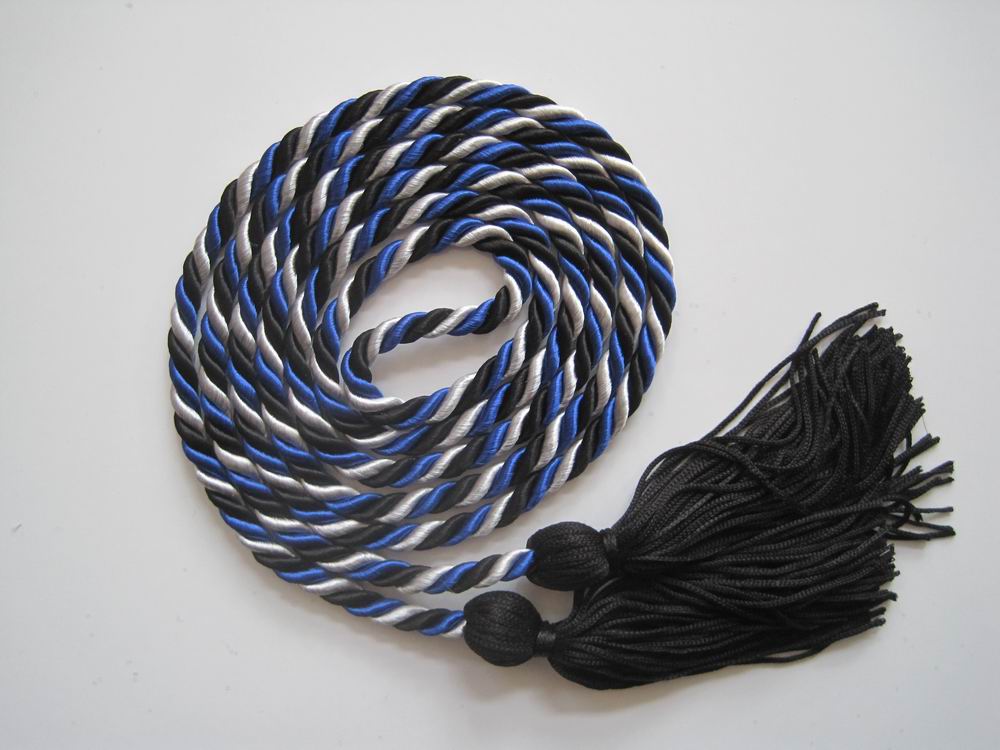 Good times.
But the space where I wore those no longer exists, so I don't need them any more.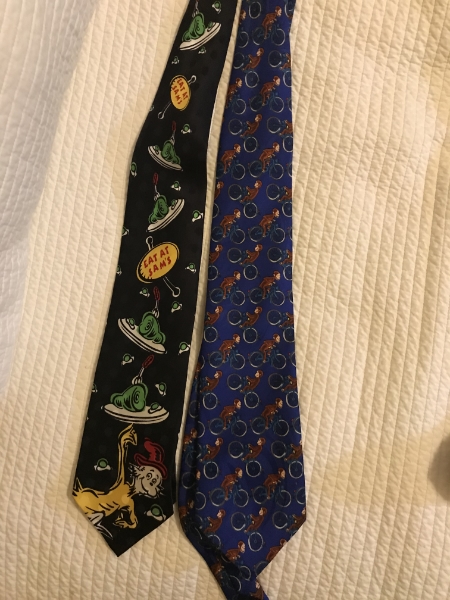 One of several elementary-themed ties that went. I won't miss the Sam-I-Am so much, but I might end up keeping Curious George.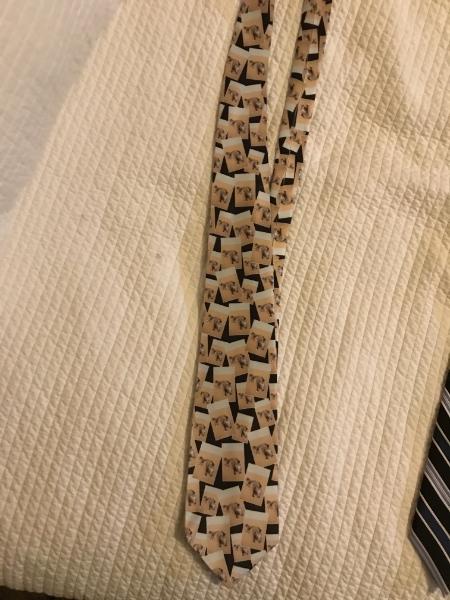 This one goes to my son, who (I think) gave this to me for Father's Day one year. It was given to him by Carol Lee (see comment below) and somehow it ended up in my keeping.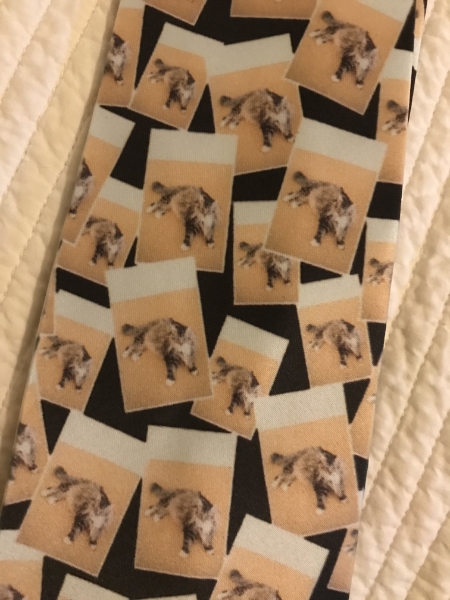 It is custom-made with a photo of Sam, our magnificent Maine coon. He was Grayson's cat to begin with, but stayed on to live with us until his passing late in life.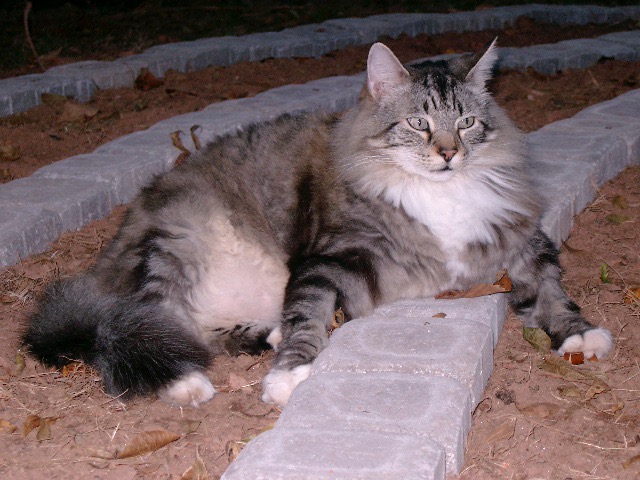 (You might be interested in the book I created to read to kindergartners about color: Sam Cat's Colors.)
Anyway, if you are interested in any tie you saw, or if you need a tie with specific colors, let me know. Soon. I no longer need them, and I will be giving them away.
UPDATE 10/24/19: The ties have been donated to the Gwinnett School of Science, Math, & Technology, which maintains a supply of attire for students who need jackets/ties, etc, for interviews/internships. Thanks to Jobie for the beg!
—————
[1] No, the bow-ties were not culled.