Friday, July 5
Good morning! Have a not-dandelion.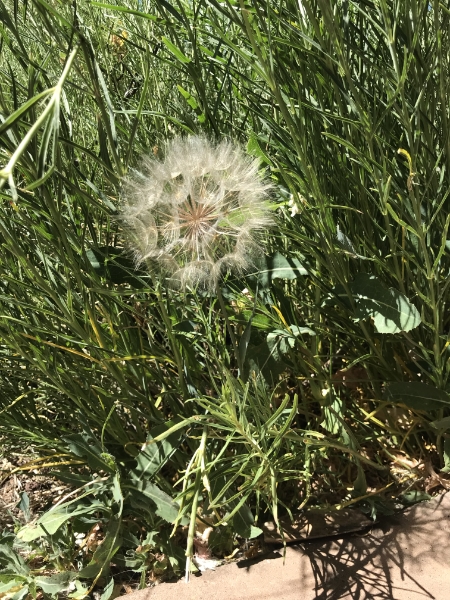 We took the Blue shuttle over to the Visitors Center, then hopped the Orange shuttle over to the Yavapai Geology Museum.
There we were saddened to find the remains of another victim of the Park's squirrels. They go for the young and the weak.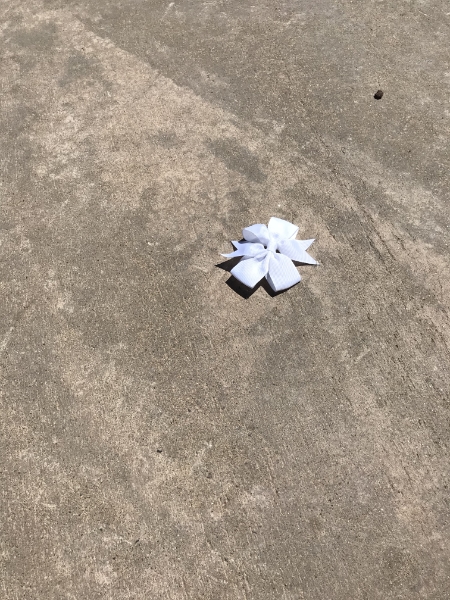 The Canyon is as usual its stunning self.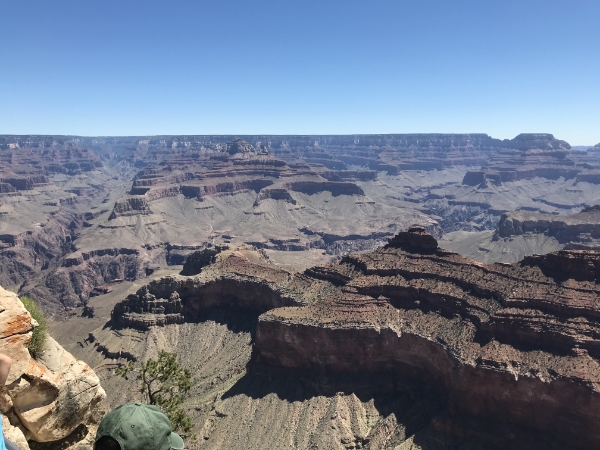 Some of the exhibits of the Geology Museum are showing some wear and tear and need some refurbishing, but the place is still a must-see. However, go only after you have been looking at the Canyon so much that you are ready to receive the information the Museum has. Do not make the mistake of trying to learn what the exhibits are teaching and then apply it to the Canyon.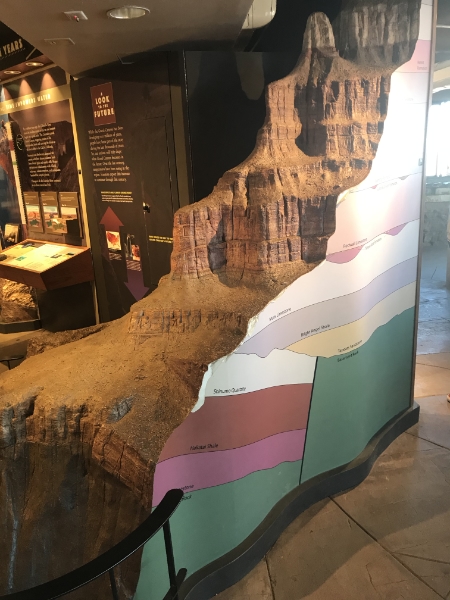 I was reminded of the technical term for the missing layers of geologic time: nonconformities. The museum uses the metaphor of an encyclopedia to describe "reading" the layers of rock, and now I can describe those among us who are abysmally ignorant as being "eat up with nonconformities."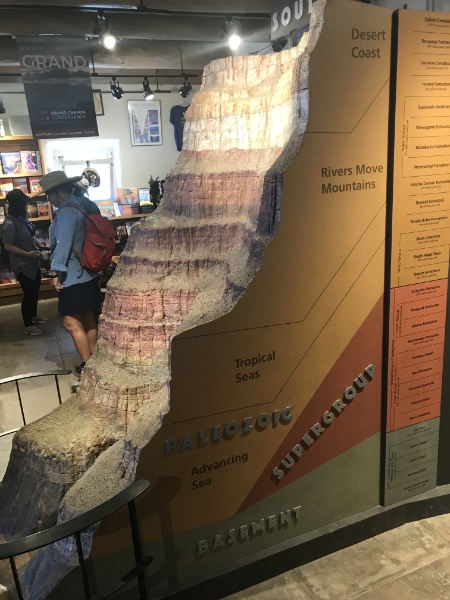 I cannot even now describe all those layers of rock, or why limestone alternates with schist or sandstone, but I can marvel at the vast stretches of time represented by what I see. The Colorado River has only been carving this place for five million years, but the rock it is carving through has taken half a billion years to lay down.
(I will say that I'm doing better than several people I overheard at the museum, looking out the window, either pointing out "a body of water down there" to their companion, or excitedly learning that a river did all this.)
Do you remember, a week ago, when I outlined my main reason for coming here? Of course you do: it was to see an electrical storm roll across the Canyon, an exciting daily feature of the monsoon season.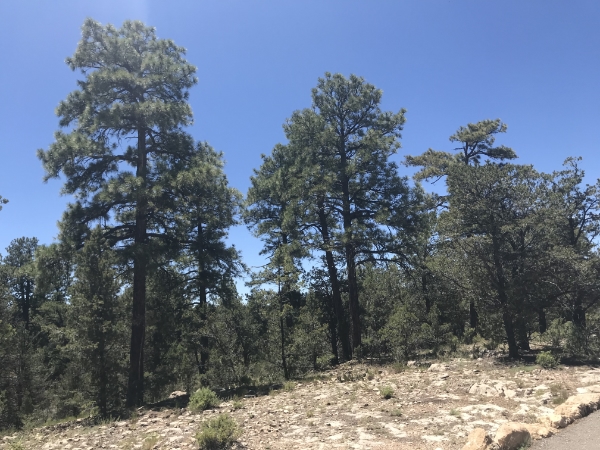 This, dear reader, is the weather I have had to endure for the entire week: crystal clear, balmy during the day, pleasantly chilly at night, so many stars you can't find your familiar constellations.[1] There may have been a sprinkle or two on Tuesday, but that was just to tease me. There were no storms, not even of any kind.
All this means is that we will be forced to return.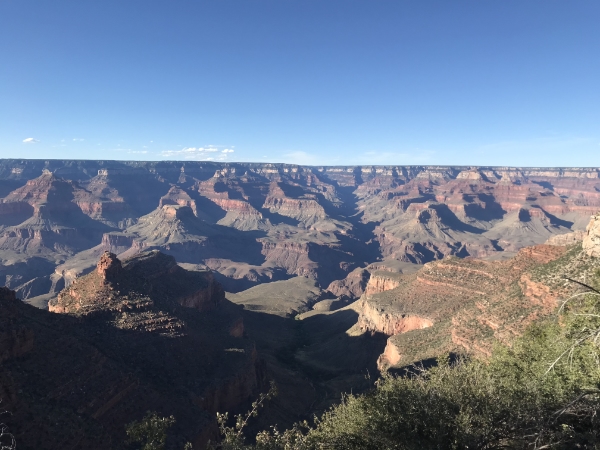 We spent the afternoon taking a break, resting, watching some Disney-owned channel run every single Star Wars movie on a loop and critiquing each one. I ventured out to Maswick Lodge to upload yesterday's photos and blog post, but mostly we just vegged.
Eventually we went to the cocktail lounge at Bright Angel Lodge for a "Tap Takeover," a regular feature there where a local(ish) brewer brings their beers for a fun night. There was a great duo playing pop tunes in the corner, and we met Orville, a native of the Canyon who works there in retail. We learned a lot about daily life there: owning a home, raising kids, dealing with the remoteness. Neat guy. (One of his friends, an NPS employee, just transferred to Alpharetta; the wife was an English teacher—job alert!)
We returned to El Tovar for the sunset…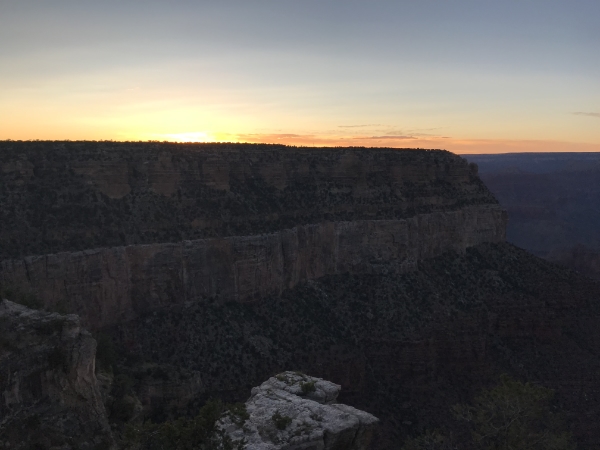 In the lobby, a historical preservationist entertained us with songs by the group America, along with the stories behind them.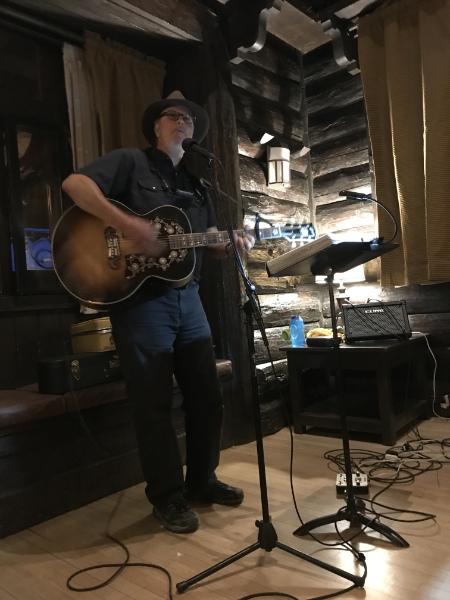 …and then dinner, where we met a couple from Augusta, GA, Mike and Annette, who had just up and moved out here for jobs in the Park, he with engineering, she as a physical therapist at the clinic. We learned even more about living and working at the park, just in case we were thinking about chucking it all and retiring out there. Which we do every time we're out there. For one thing, I think the cocktail bars could learn to use green Chartreuse.
Any way, we now have a place to stay in the Canyon courtesy of Mike and Annette.
As we wended our way back to the cabin, the sliver of a new moon set over the Canyon. (The phone is unable to capture it.)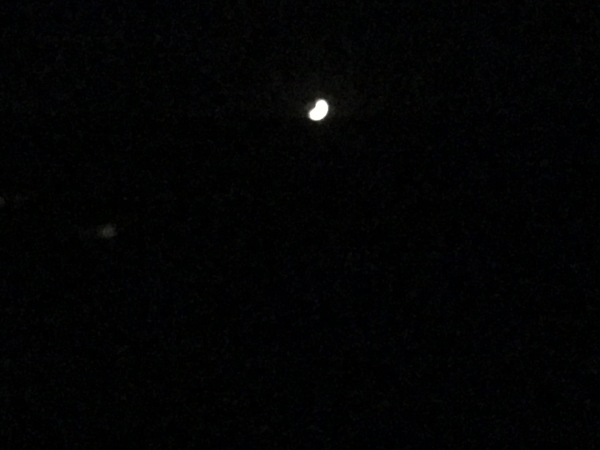 —————
[1] A guy we met on the trail said that he's an amateur astronomer and can't find stuff when he's out here.