Remember how the water symbol endstone crumbled at my touch?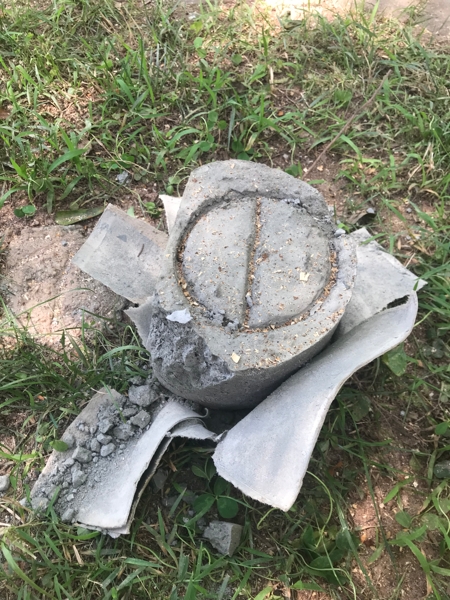 After a good solid rain, it completely disintegrated: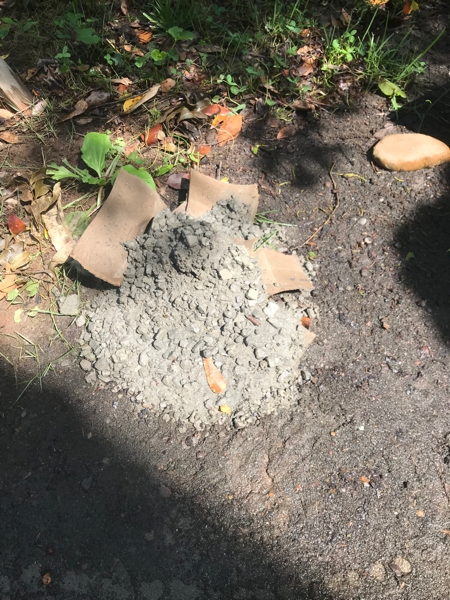 Oh well. Try again later.
This week's project has been to reseed the labyrinth — FOR THE LAST TIME, I TELL YOU. As I've mentioned before, the soil in the labyrinth is topsoil — not garden soil — that I just shoveled on top of the paving stones.  It's only two inches deep; below that is red clay. It becomes impacted without my even walking the labyrinth every day, and on top of that there's been too much shade for most grass to grow, even that which promises to be "deep shade."
So after my back yard neighbor removed the large pecan tree that provided most of the shade, I decided I would give the thing one more try before settling for bare dirt and weeds.
My original plan was to do a small test area to see if my idea worked.  I bought one bag each of soil conditioner and compost.
I mixed them. (Time will tell whether I will regret using the conditioner, which is basically fine wood chips. Bare feet may not be happy.)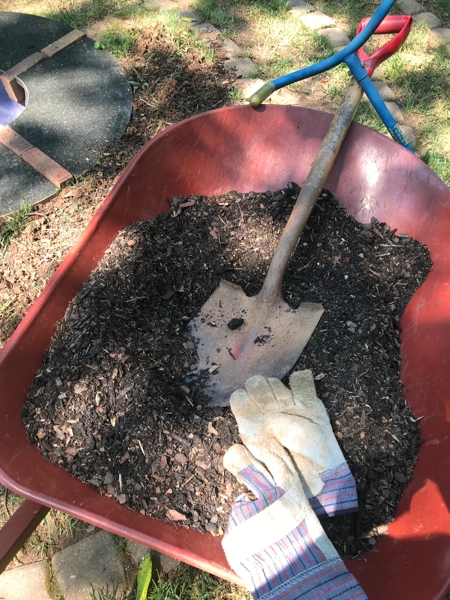 I tilled the soil by hand with a garden weasel contraption, sprinkled the conditioning mixture on it, sprinkled seed on it, then re-weaseled it all.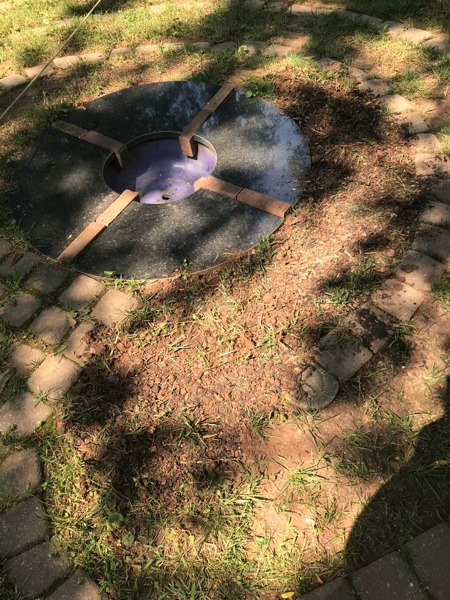 Then I decided — probably hubristically — that I should just go ahead and do the whole labyrinth. What could go wrong? That meant multiple trips to The Home Depot for conditioner, compost, and seed, and not all at the same time.
Bit by bit, path by path, I got it done, until finally, this morning, I was finished.
And now we wait.