The lovely water endstone that I finally got around to making on Monday?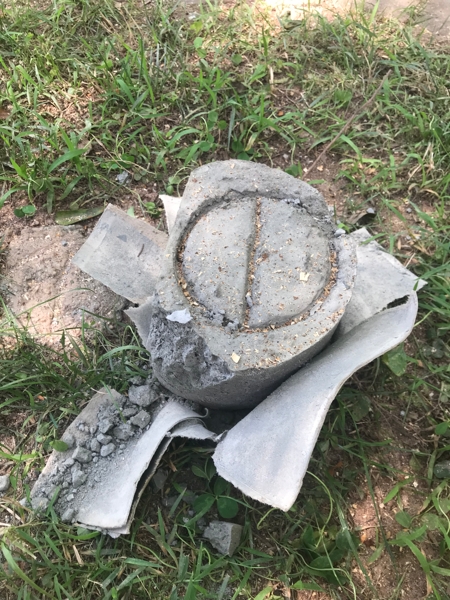 Too much water? Not enough water?  I need advice.
More disturbingly, my back yard neighbor took down the pecan tree.  He had alerted us that he was going to do so, but it was still a surprise to realize on Tuesday that there was a crew on the other side of the fence — my new fence — removing the giant. I had left stuff out, so I quickly moved everything breakable away from the fence. Good thing, because Thursday morning there was a chunk of limb where the Dancing Faun sculpture stands.
It also left a huge mess of smaller limbs and sawdust everywhere.  On Thursday afternoon, two of the workers rang my doorbell to offer to clean up the back yard; we went back to double-check for damage, but I told them I'd pick up the sticks and use them in the firepit. (I'm assuming they couldn't vacuum the sawdust up.)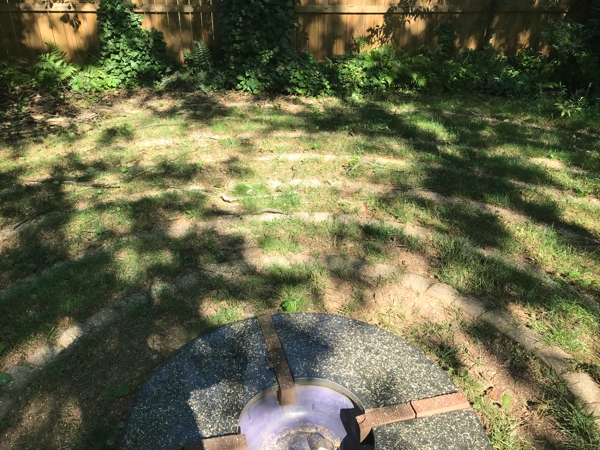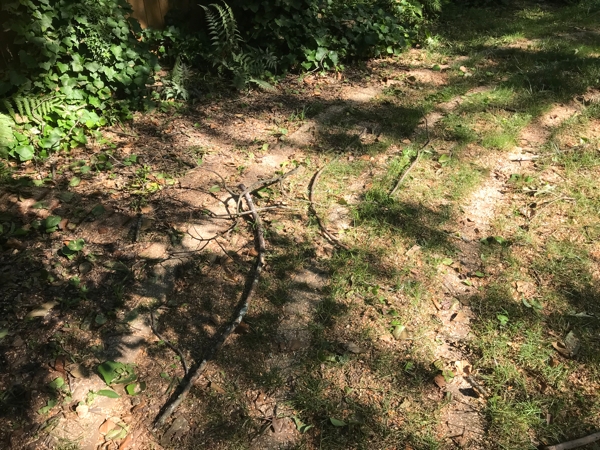 All of that is just niggly little stuff, of course. The sawdust will incorporate into the landscape, and that will be that.
What I'm having a very hard time with is the loss of the vast green-ness that was once part of the labyrinth's "outer wall."
I am also now missing a great deal of shade: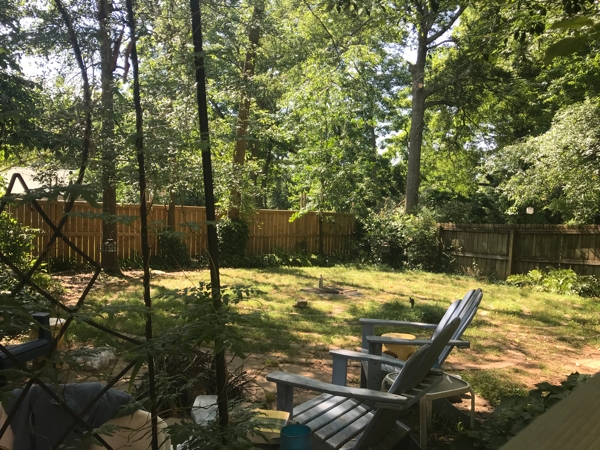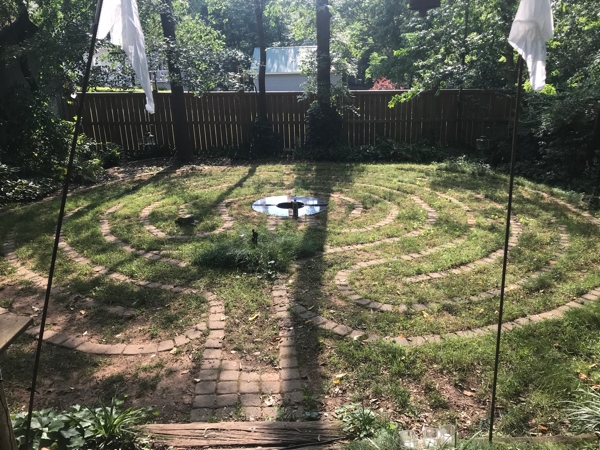 ::sigh::
The good news is that I won't have to put up with pecans all over the place any more — and maybe fewer squirrels digging holes? — and perhaps I will finally be able to get grass to grow.
More work is required.