As you may recall, we pulled into Albuquerque too late on Sunday night to do anything but collapse.
We're staying at the Casas de Sueños, which translates to "Houses of Dreams."  It's a collection of casitas around multiple courtyards.  Here's the main house and lobby: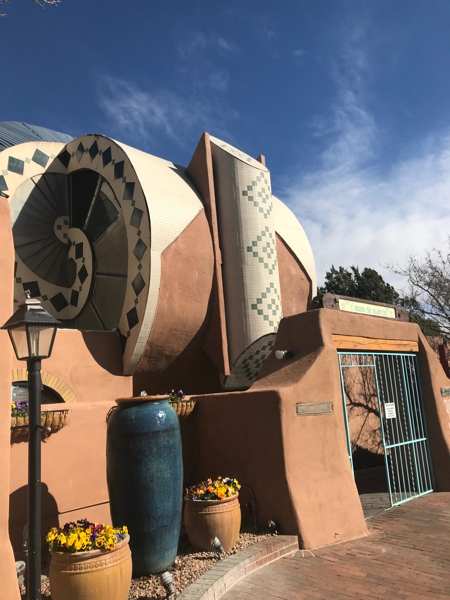 It was built in the 1930s by a man who had come out to visit and never left. He built the main house for himself, and then added the smaller houses and invited artists to occupy them.  Yes, we were staying at an artists' colony.
Have a look: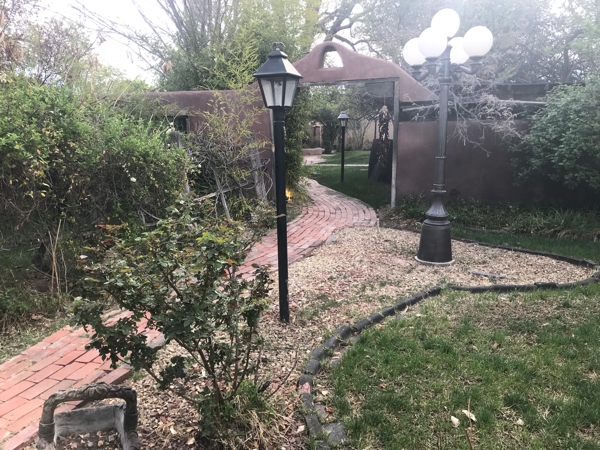 …and…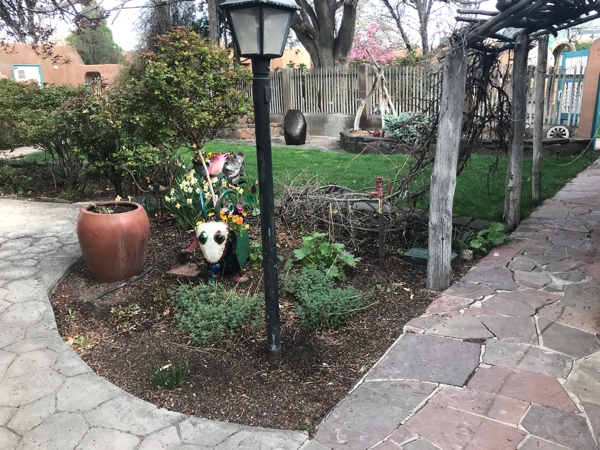 …and…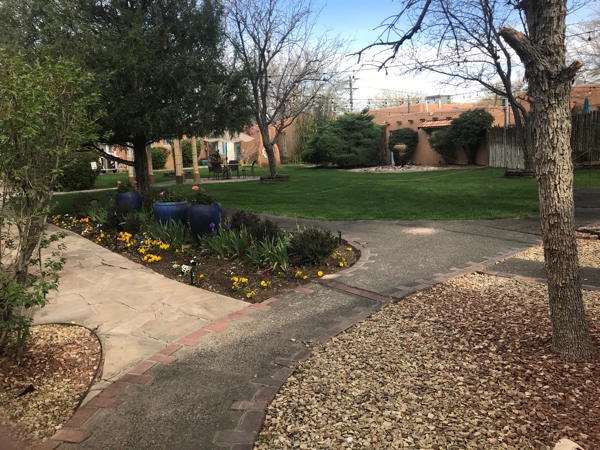 …and then our casita, outside the walled gardens.  We think it might have been the servants' quarters.  Oh well.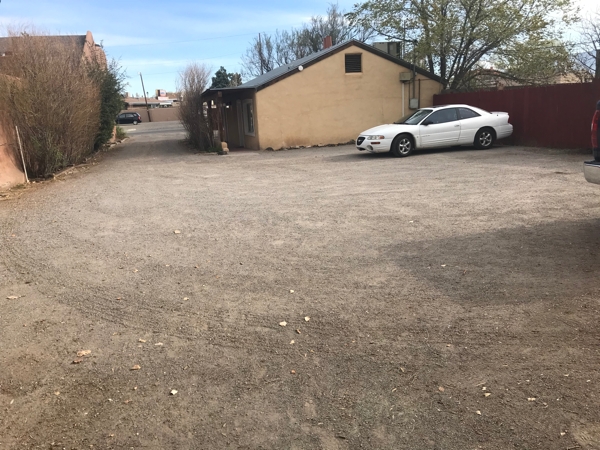 We highly recommend Casas de Sueños: the rooms are lovely, it's conveniently located to Old Town and other areas — we walked almost everywhere — and they have a chef cook you breakfast to order.  The desk staff are knowledgeable and helpful in their recommendations, and the place is quite affordable.
We headed over to Old Town, the usual collection of galleries and gift shops, just to scope it out before heading out to the airport to pick up our intrepid traveling companions, the Honeas.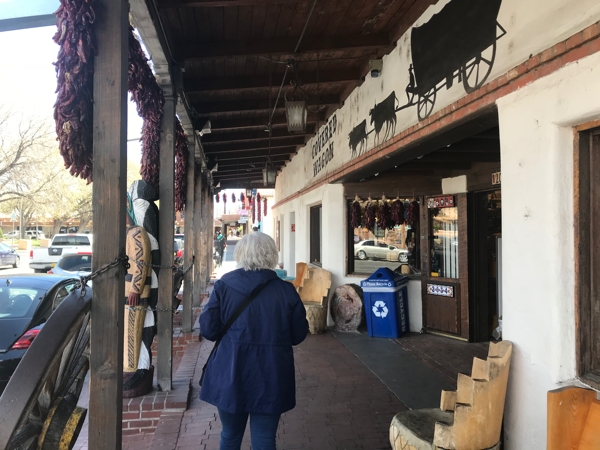 Ever since we got out here we've been admiring New Mexico's new car tags.  They are quite lovely.  (Apologies to whoever's car this is. I swear we're mostly harmless.)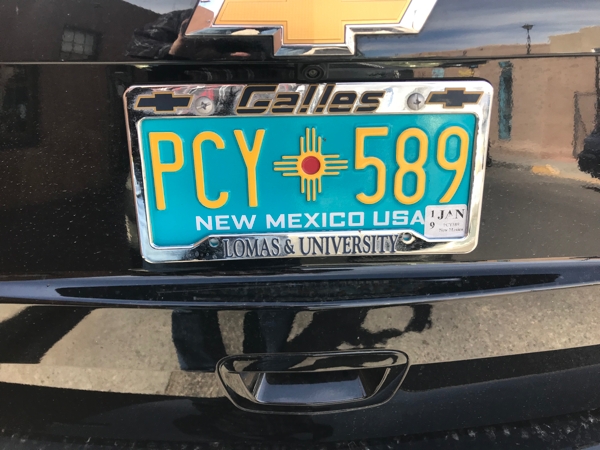 Then there was this sign on the main drag up from our casitas: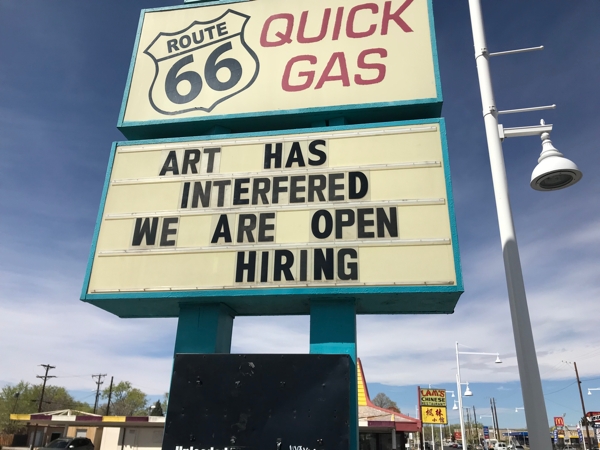 Very zen, but what it's referring to is the Albuquerque Rapid Transit initiative, which apparently has torn up streets and sidewalks and made life a living hell for small businesses all over town, and is way behind schedule to boot.
We grabbed lunch at Vinaigrette, and it was very good.  Highly recommended.  We returned to the Old Town Plaza for some shopping, where I found this: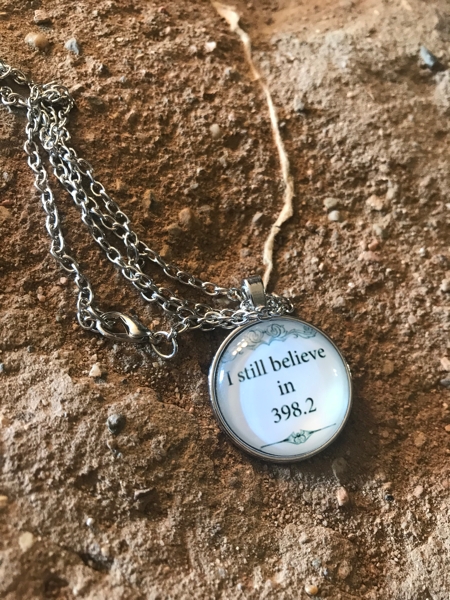 Don't know what that means? WERE YOU NOT PAYING ATTENTION TO YOUR MEDIA SPECIALIST?  The answer will appear below. That shop, the Shop of Infinite Curiosities, was a lot of fun, mainly because most of their wares were made by the proprietor and her daughter, so they weren't that same of a sameness as one finds everywhere else, especially here in the Land of Enchantment. I bought another object that I cannot show you because it is a surprise for my 3 Old Men crew, but trust me when I tell you that it is one of most fupping weird things I have ever come across.
Sidenote: in a very large, very touristy place, I came across this: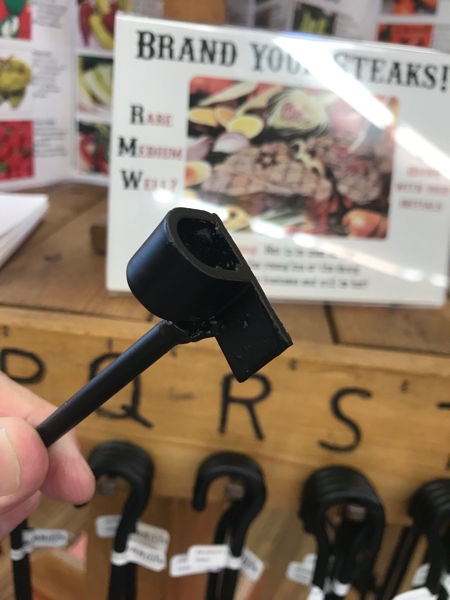 I immediately sent it to the Peter & the Starcatcher group chat.  "It's left, ya idjit, left!" — which triggered a flood of mermaid images and "I miss you guys" messages.  (If you don't know what I'm talking about, it's because you missed the show. Pity.)
We sat for a rest — altitude sickness is real — and were entertained by a trio of musicians who were playing their pan flute/pop tunes/new age fusion stuff, and it was a balm to my soul.  I bought two CDs: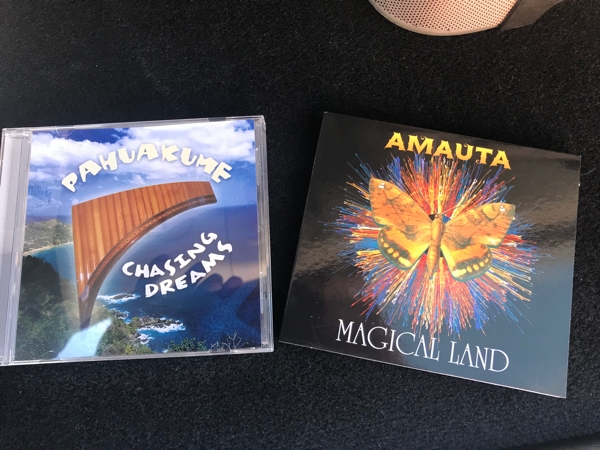 Go check out track 5 here.
After retreating to Casas de Sueños for a nap, we set out for our evening.  First, we went to the Hotel Chaco for their bar, Level 5.  The hotel is boutique in the extreme, quite lovely.  We stopped in their gift shop, and since I had left my 5 Below purple plastic sunglasses in the casita I bought something more bougie for the rest of the trip: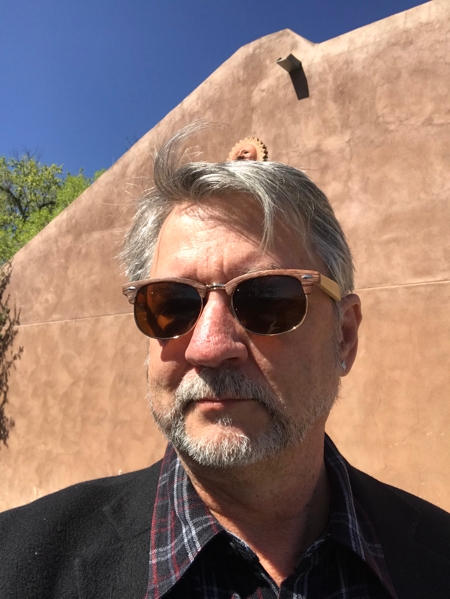 The cocktails were amazing, so it was a good start to the evening. (We will say nothing of the exasperated look on the maitre d's face when we told him we were there for cocktails on the terrace.  The barstaff were a little overwhelmed.)
I had a Pueblo Alto, and I've already forgotten what was in it — altitude sickness is a thing.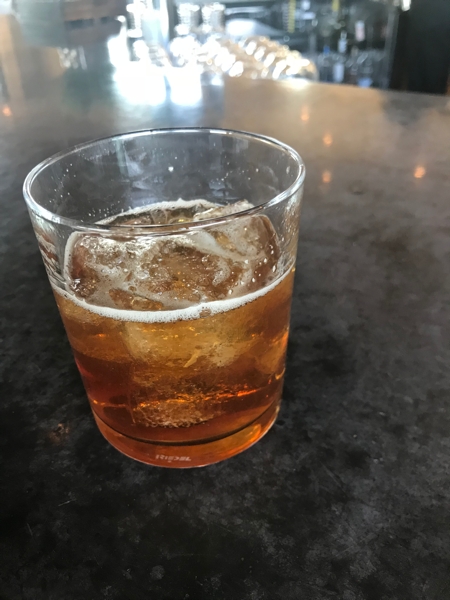 The hotel sits on the edge of the Railyard, a rapidly hipsterizing area.
From there we walked to Seasons for a fabulous dinner with another fabulous cocktail, and finally we Ubered to Apothecary, which had been listed as one of the top bars in Albuquerque.  It is not, alas.  Part of the appeal for going there was that the hotel it's housed in used to be a tuberculosis hospital, and then a mental institution; some of the decor uses that idea, but not enough.  Cocktail-wise, the specials cocktail list was nothing amazing: I could have made every single of them at home, i.e., I had all the ingredients.  Not only that, but the one cocktail I chose the bartender couldn't make because they were out of mezcal. Bless his heart, when I backtracked and ordered a Bijou, I had to show him the recipe.  Sweet kid, and competent, but the bar is not amazing.
Altitude sickness is a thing — I've mentioned it several times, and there's a reason for that. The medication I've been taking to ward it off wasn't working, and even worse compounds the effects of alcohol (and marijuana, for the record).  If you've been counting, I had had three cocktails, which normally would barely phase me.  But now I was not feeling well at all, so much that I punched in the wrong destination for Uber and we had to take the long way back home with a lovely young woman who apologized to me for my mistake.
Next up: Santa Fe!
—  —  —  —  —
398.2 is the Dewey Decimal number for fairy/folk tales. If you knew that, we can still be friends.