Vienna!
It is quite possibly the most consistently beautiful city I have ever seen, and I've seen Las Vegas.
Here's the famous Prater with its famous Ferris wheel.  (Cue zither music.). Hold that thought, because we shall return to it.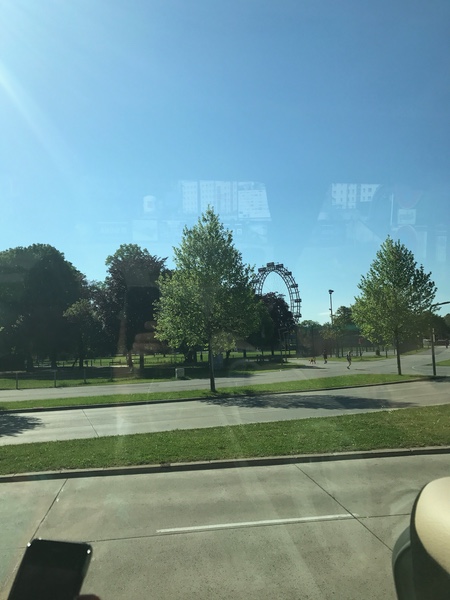 The usual bus tour, with the not-enough-time to snap photos of all the beautiful architecture.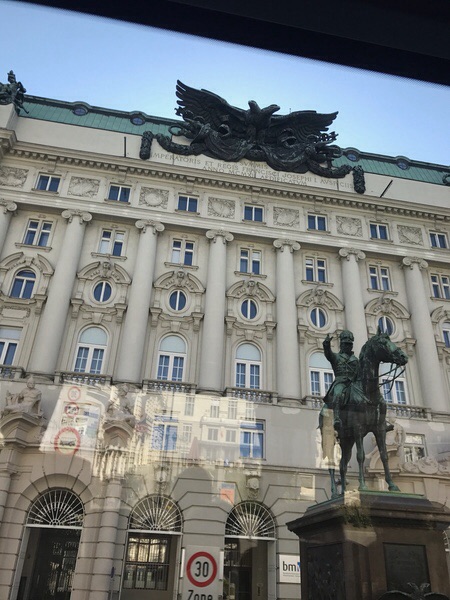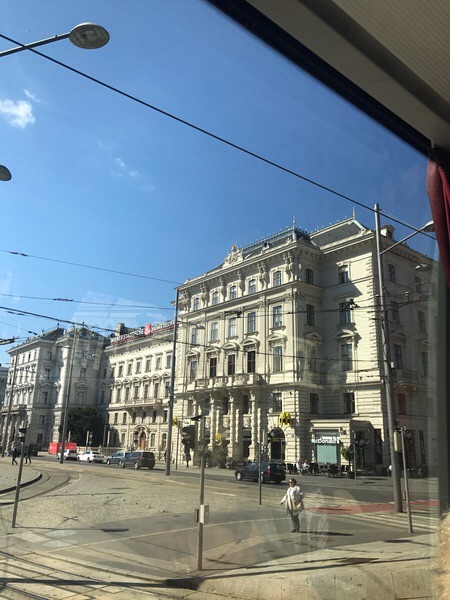 The Vienna Staatsoper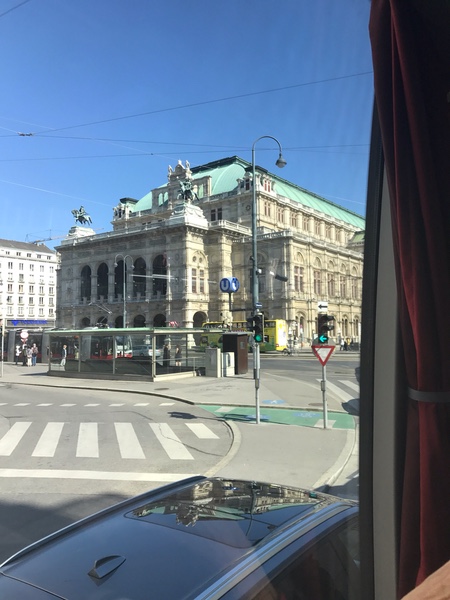 The Austrian Parliament.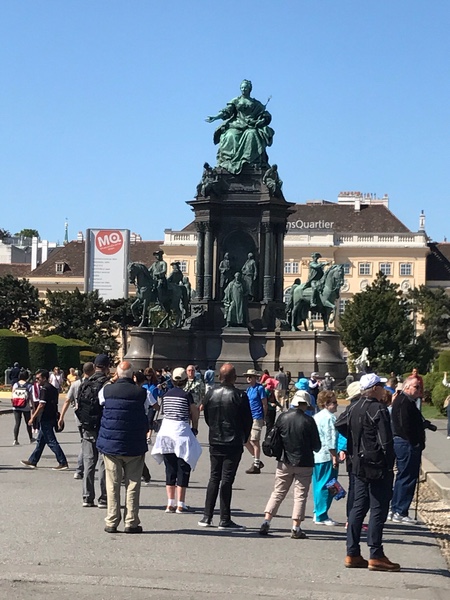 The above photo is of Maria Theresia, who was of course the incredible woman who succeeded to the imperial throne, had 22 pregnancies, 15 births, and 11 surviving children, all of whom she married to ruling families across Europe.  (Marie Antoinette was her youngest.)
Also, she modernized the Austrian state, codifying its laws, liberalizing its social structure, and in general a liberal Enlightenment badass.  Her son was Joseph II, of Salieri/Mozart fame.
She celebrated her 3ooth birthday the day before we got there.
Here's part of her palace: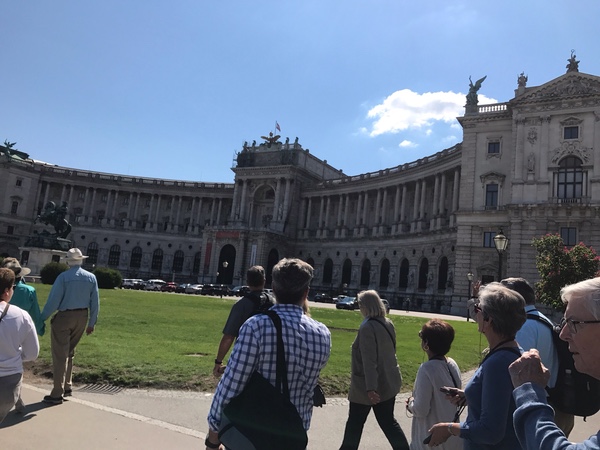 This is one of the surviving city gates.  It had been blown up by Napoleon, but naturally the Viennese rebuilt it.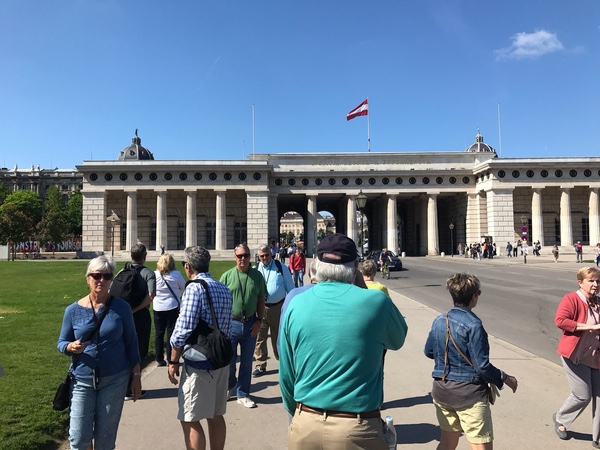 The only part of the palace — which spans all the architectural periods — which is actually Renaissance is this gate: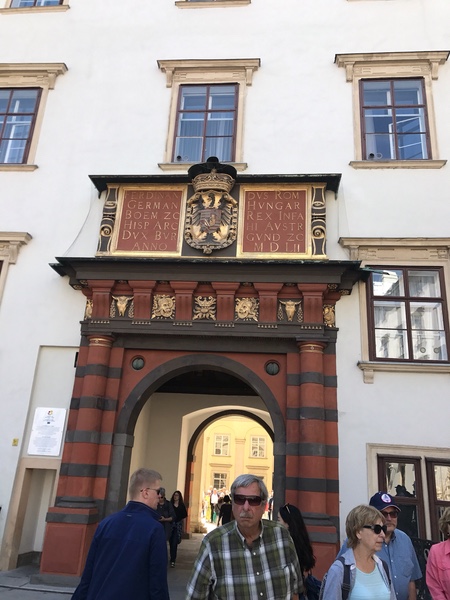 As any Viennese tour guide worth his/her salt will tell you, Vienna was too busy holding off the Turks and saving Western Civilization to have much to do with those fancy-schmanzy Italians.
Look at this lovely interior: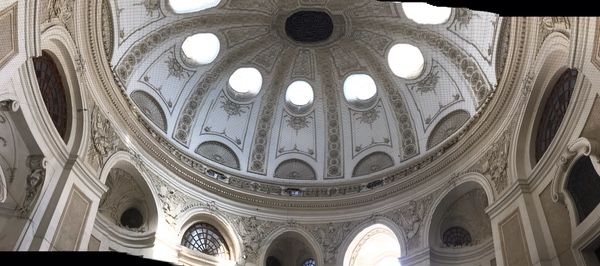 This is the Michaels Dome.
It is the portico through which the horses and carriages pass.  Maria Theresia had style.
Here it is from the other side.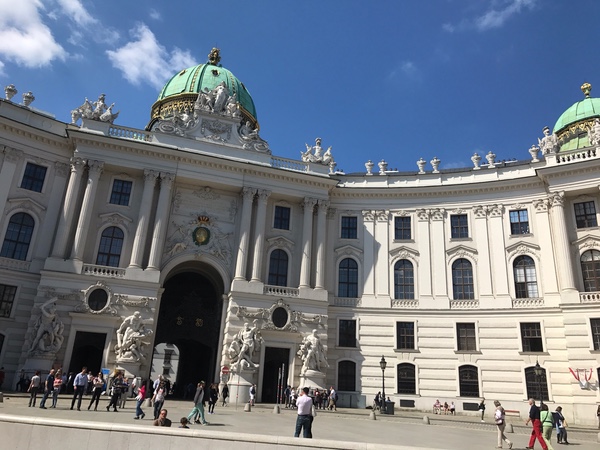 Out into the central shopping district, where reminders of the Belle Epoque just litter the sightlines.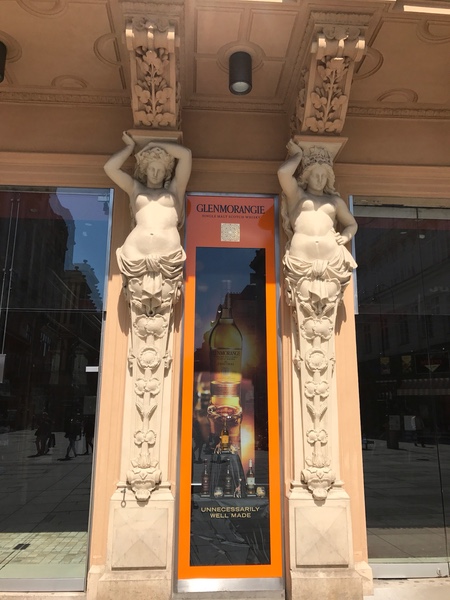 The main cathedral is of course St. Stephen's, the patron saint of Austria.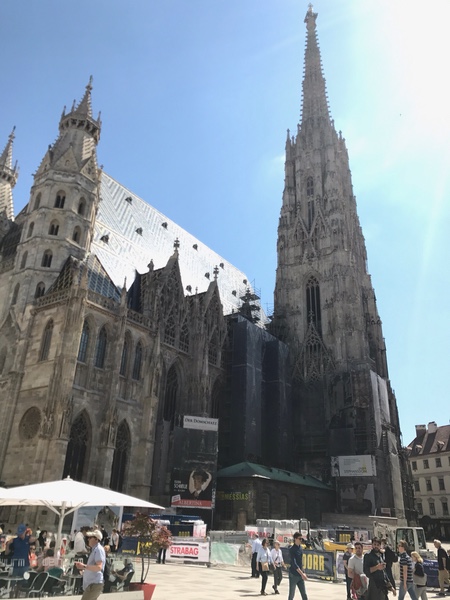 It being Sunday, mass was being celebrated when we entered.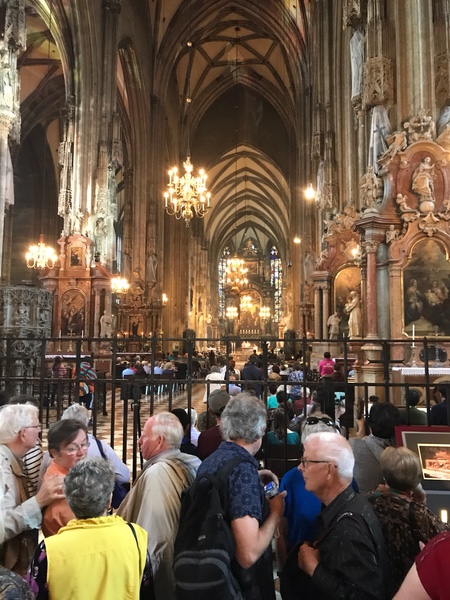 Full orchestra/choir, some Haydn/Mozart mass.  As one does.
And now, dear ladies and gentlemen (as Sorin says), I'm leaving you for a while.  We're sailing up past Hofvonstein, and I want to enjoy this.  You will have to wait for part two of Vienna.