Riffing off the Bijou cocktail, specifically my favorite variation using barrel-aged gin, I now have the Smoky Topaz!
updated, 12/12/16: I've made a small adjustment to the original, upping the gin and going for a balance between the yellow and green Chartreuse
The Smoky Topaz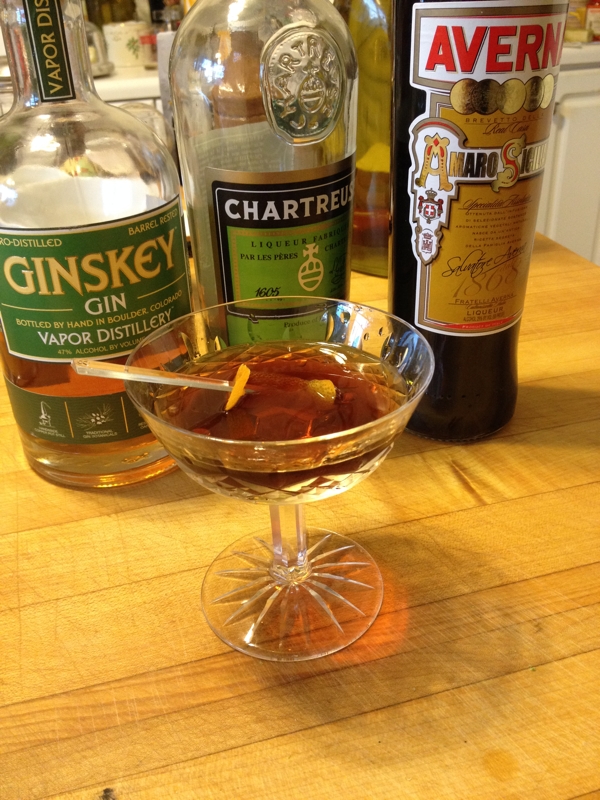 1.5 oz barrel-aged gin (Tom Cat preferred)
.75 oz yellow Chartreuse
.25 oz green Chartreuse
.75 oz Averna Amaro
No orange bitters in this one; maybe the next one.  Or cranberry bitters.  But definitely an orange peel for garnish.