In the Lichtenbergian tradition, there's a thing called Successive Approximation.  Some day you will be able to read all about it.  After your Abortive Attempt, you step back and do the Gestalt thing and figure out what's missing.  Then you fix it.
So it is with the Turff's Curve.  It was tasty, but it lacked depth.  So I futzed with it.
Turff's Curve (improved)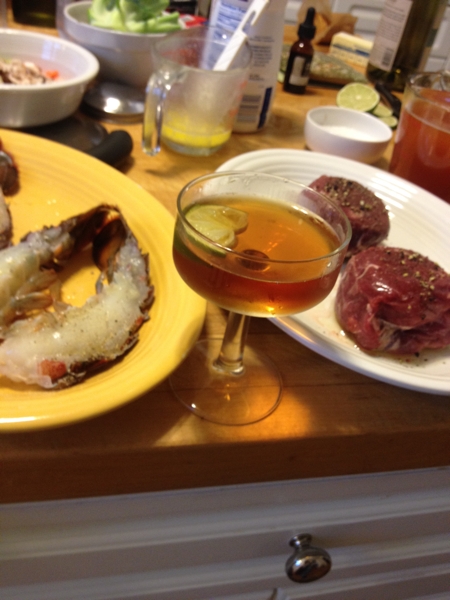 1.5 oz Calvados
.75 oz Swedish Punsch
.5 oz Velvet Falernum
.25 oz Averna Amaro
3-5 drops 18.21 Havana & Hide bitters
lime slice
Much nicer.
The 18.21 Havana & Hide bitters were a discovery recently at the inestimable Decatur Package Store.  For such a small place, its selection for the cocktail craftsman is phenomenal.  Havana & Hide gives a dark flavor/aroma of cigars and leather—a nice complement to the sweetness of the main liquors in the drink.