Unless you count getting all sweaty and gross out in the yard.  But progress on the opera?  None.
As promised, I fixed the curve on the walkway: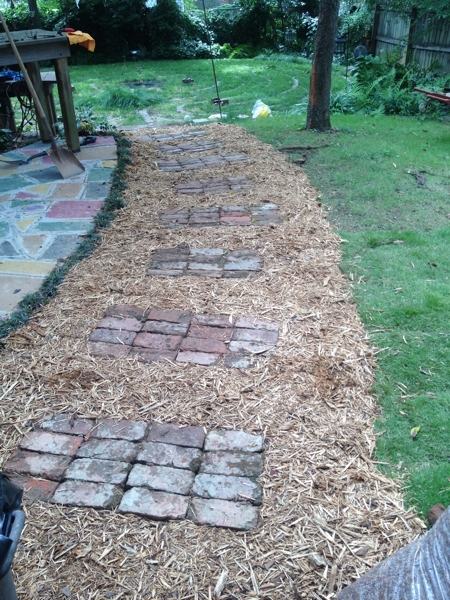 I started the stone wall on the far end of the patio and got it about two-thirds done: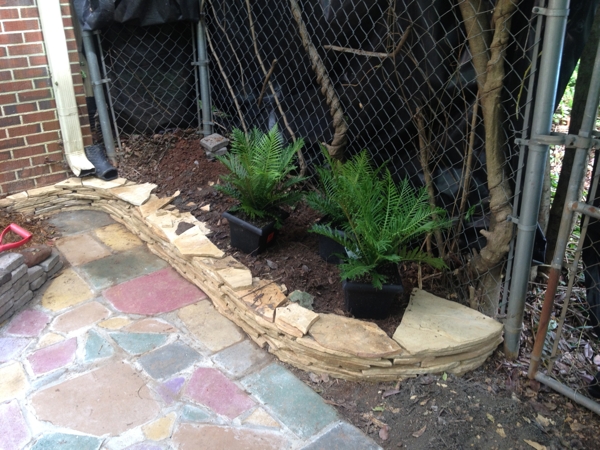 The ferns are Silver Lady Palm Ferns—from our very own Coweta Greenhouses—and they're just placed there to show the final effect.  I have to go get another load of stone and then put in another couple of layers on the left-hand side.  This will happen Monday, since tomorrow I get back to the labyrinth.
After I finish the stone wall, there's one more area to deal with: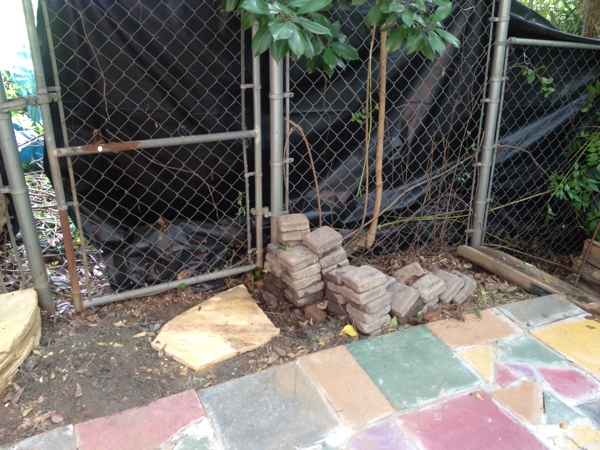 It's ugly.  I think what I shall do is use some large pavers and the little pavers (shown here) to build a kind of raised bed and then just plant Autumn Ferns there.  Maybe Dixie Wood Ferns.  Maybe both.  Something simple.
And now… MargaritaFest!