I went to the American Craft Council Show this weekend in search of a bowl for the west point of the labyrinth.
I don't have a photo of the bowl I had there; it was glass, I left it face up during the Great Freeze, and it broke: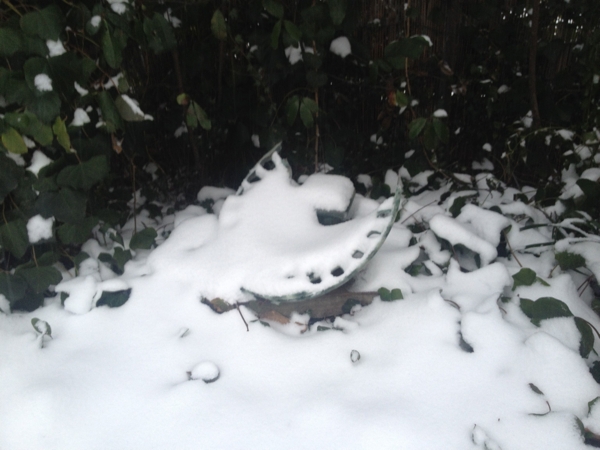 It was really just a stopgap; I have never really found just the right thing to be a focus for west point meditations, the element of the West being water.
But I figured if I could find a bowl anywhere, it would be at the American Craft Council Show.
Indeed, right off the bat: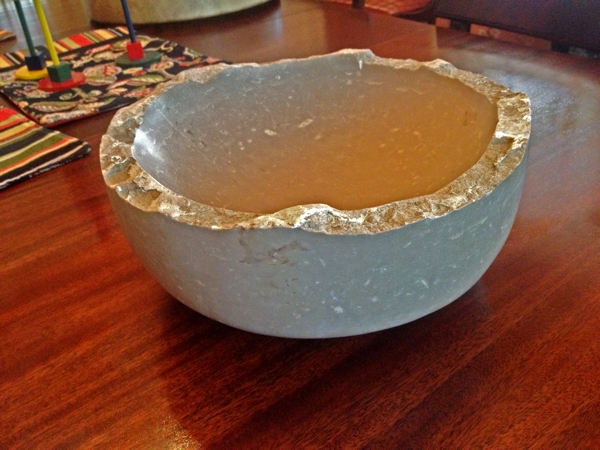 This is Wisconsin limestone, made by Brooks Barrow of Montgomery.  Yes, I asked if it would survive as an outdoor piece, and he assured me that it would.  I will have photos of the installation after it stops raining and I get out into the back yard.  I think it's going to be a powerful station for meditation.
Also for the labyrinth, an 18″ elk-hide drum: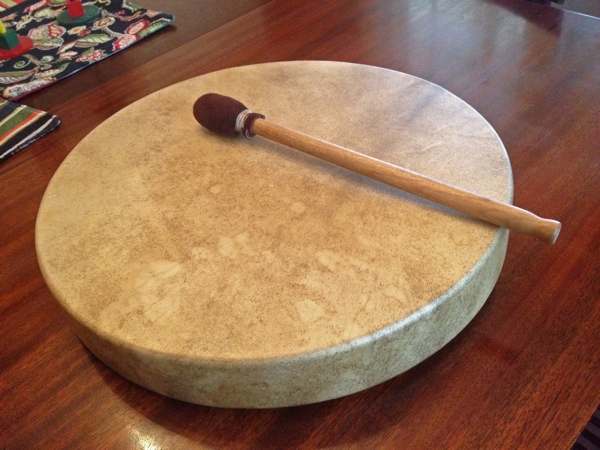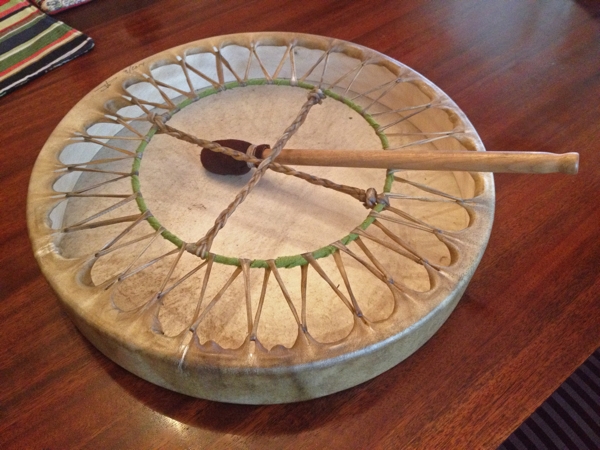 This is from the same artisan who made my flute, Guillermo Martinez.
Here's a fun thing, both for the labyrinth and the bar: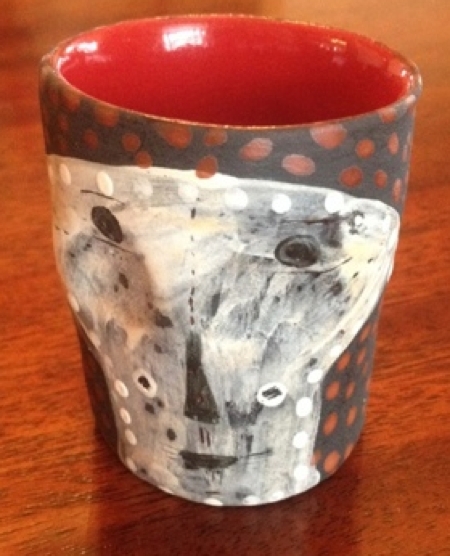 A quirky little tumbler/shot glass, by Jenny Mendes. She had several dozen of these, each incredibly different, each with two faces.
I also got a couple of things not for the labyrinth.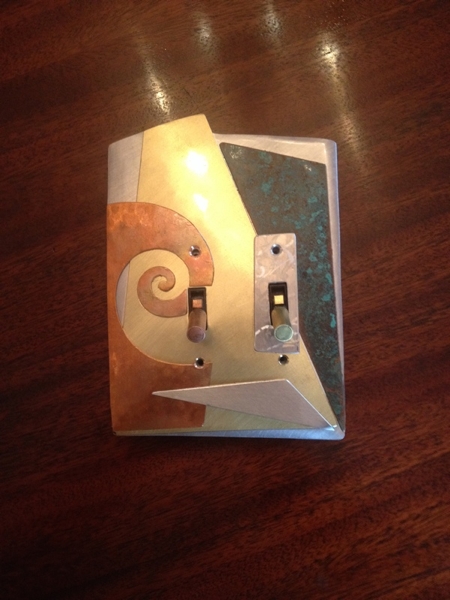 This is a light switch plate by Kevin Loughran.  It's going by the back door, so in that sense it is for the labyrinth.  For a certain amount of money, we could have replaced every light switch and outlet plate in the house.  (Notice that we also bought the switches…)
And finally: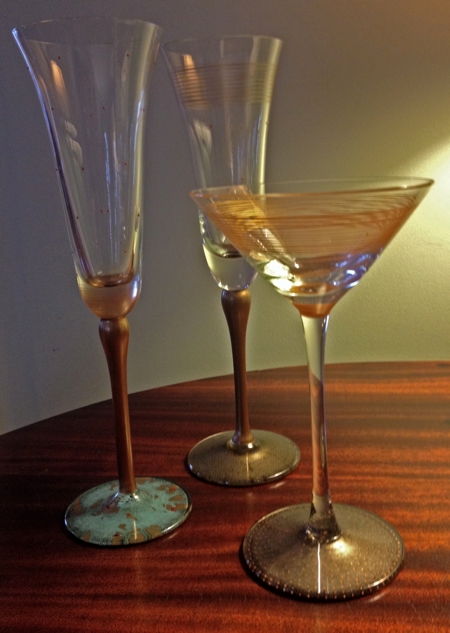 Aren't these pretty?  They're by Gali Chehirian,  handpainted in the verre églomisé process.
The whole show was impressive, much moreso than last year, and I had a great time talking to the artists about their materials and their processes. All of them were super nice and fun to talk to.  Next year, go and see for yourself—but save your pennies: you don't want to experience leaving something beautiful behind!
And that's how my weekend went.  Tomorrow, we'll dive back into Burning Man theory and practice.