I arrived in the studio just as Andy was taking the bowl out of the kiln. It is still too warm to touch even as I write this: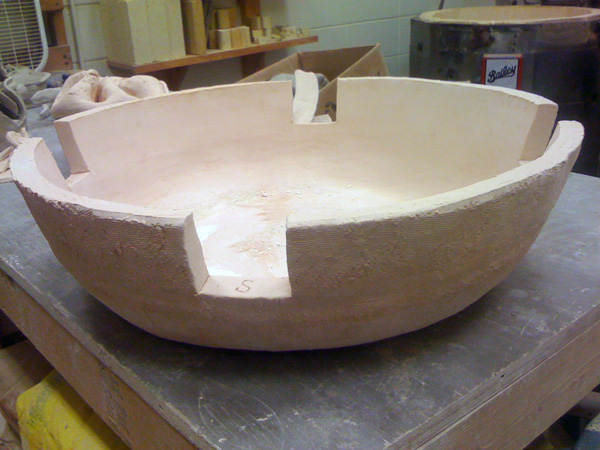 It has of course cracked exactly where we saw before: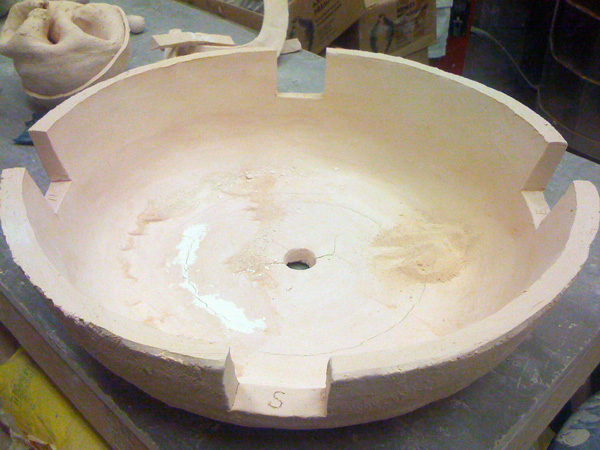 Again, Andy is not concerned. The ground up clay that you see here will be mixed with glaze to form a grout to seal the cracks.
We still have not decided on the interior. However, I look forward to welcoming my fellow Lichtenbergians to the Land of Pan-Dimensional Mice tomorrow, and I feel sure they will provide guidance in that regard.