So first we flipped the bowl: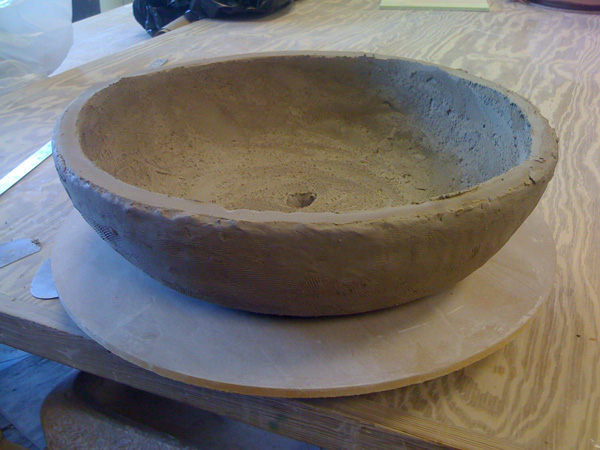 Here's an interior shot: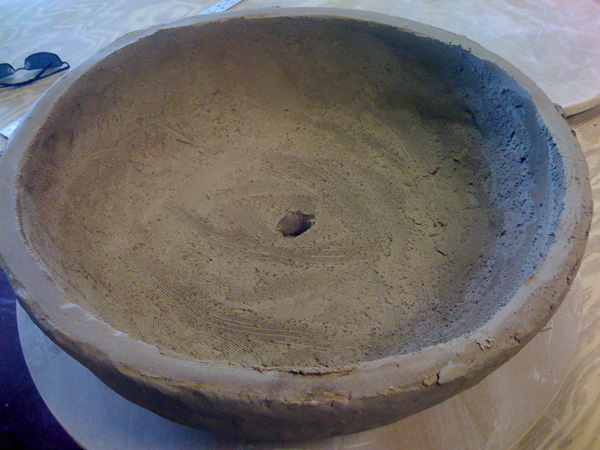 I had developed concerns that it was not wide enough, the opening of the granite is 19 inches, and it wasn't, but Andy showed me how to shape it and stretch it. As I worked, it opened up to at least 20 inches, which should be about right. I would feel more comfortable if I had made it larger to begin with.
Also, as I worked, the bottom flattened out quite a bit. I'm now developing concerns that it's too shallow, in terms of cutting slots for the bricks to fit through.