One way to deal with the Dakota: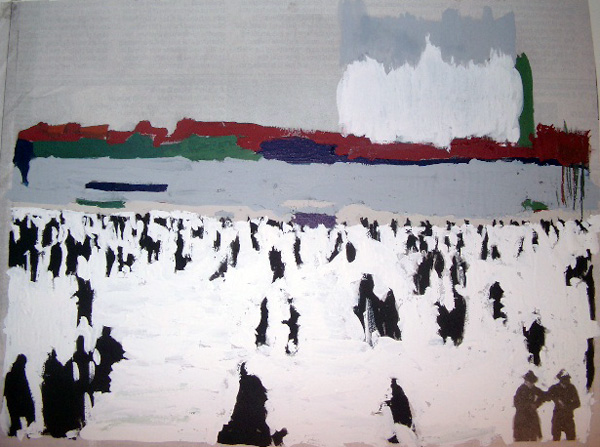 Just cover it up. The ochre stripe came to me last night as I tossed and turned. The "sky" area may go Prussian blue tomorrow.
In other news tonight, I almost had a solution for the center omphalos of the labyrinth. We had stopped at a home furnishings place in Buckhead, and there was a glass bowl thing with a hole in the bottom that would have been perfect: about an inch thick, and gold. Alas, it's too small. I shall have to take it back. But I'm really thinking that the central bowl should be gold. That presents its own problems, of course.