And here it is: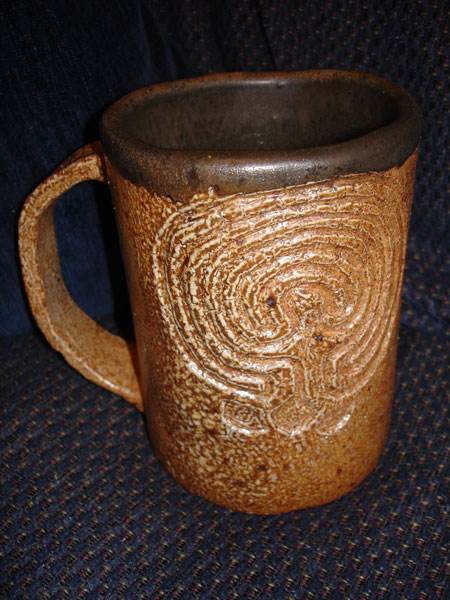 Not bad, although I think I should have used a green glaze for the interior. The size is just about right, so I was lucky there.
It does not approach the beauty of my 1987 mug, but it's nonetheless nice. And of course it keeps me on schedule of one mug every twenty years.
I picked it up this morning in the ceramics studio; it had been unloaded last night, but I was a bit busy with a concert/world premiere/weeping.
As I write this, I'm stalling going down to Whitehead Auditorium to end it all. If I can stand it, I'll write more about today later.