You know how when you're in the liquor store and there's a bottle of something that is just so off-the-wall that you have to buy it to see what it tastes like?
No? Just me, then? Okay.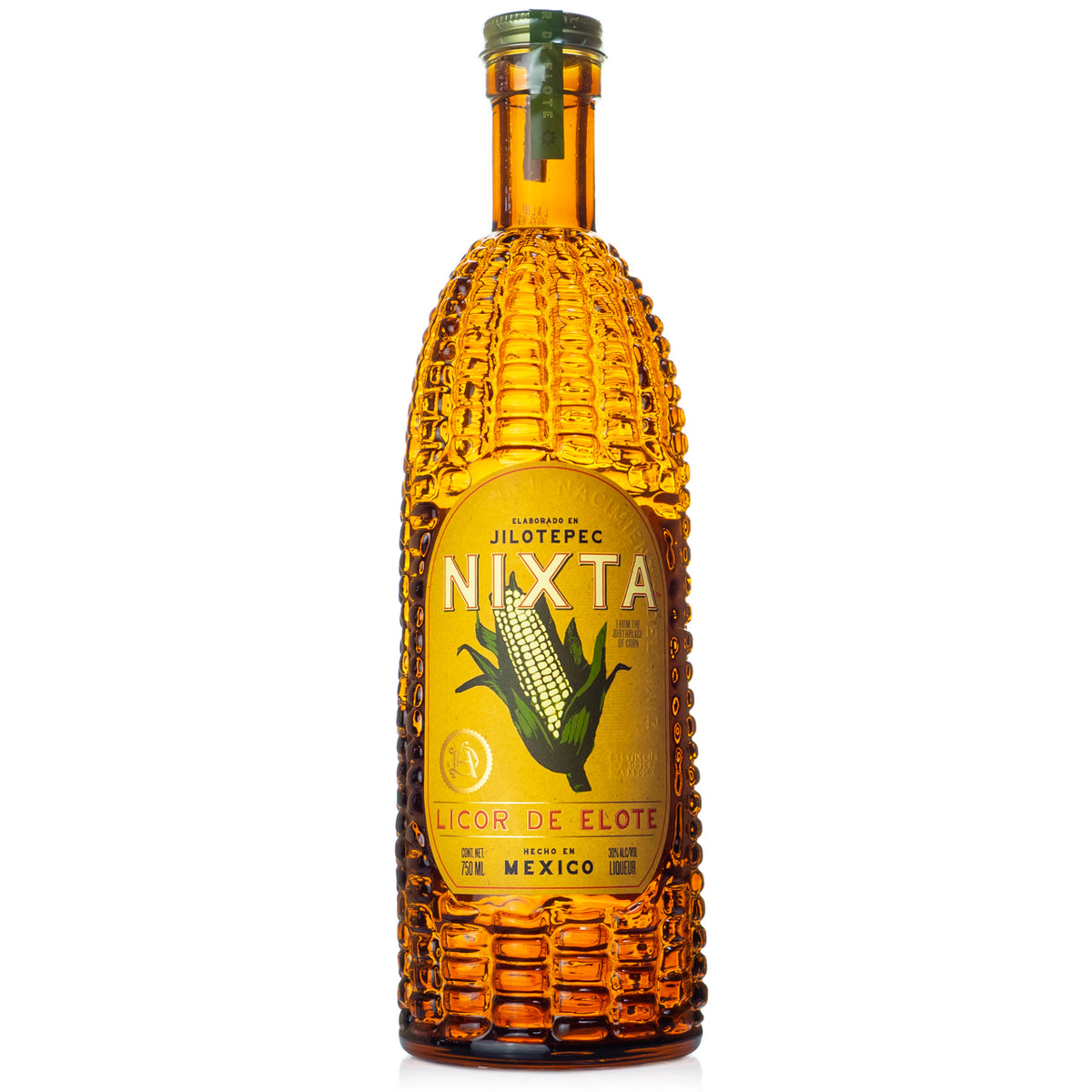 The bottle in question is a concoction called Nixta, made in Mexico from an ancient strain of maize.
It does in fact taste like corn. It's not too sweet, and as another reviewer has said, you also get notes of vanilla and something vaguely chocolate.
How to use, though? The bottle is not a lot of help, just suggesting you can add it to "your favorite cocktails." Honey, please.
I pulled out all the Central American bottles — Ancho Reyes liqueur, Cocalero, tequila, blood orange liqueur — and started playing. I started with cognac as a base, but it didn't quite work, so I switched to Calvados, figuring the sweetness of the apple brandy would complement that of the Nixta.
I was correct; it worked.
No name yet, but try this: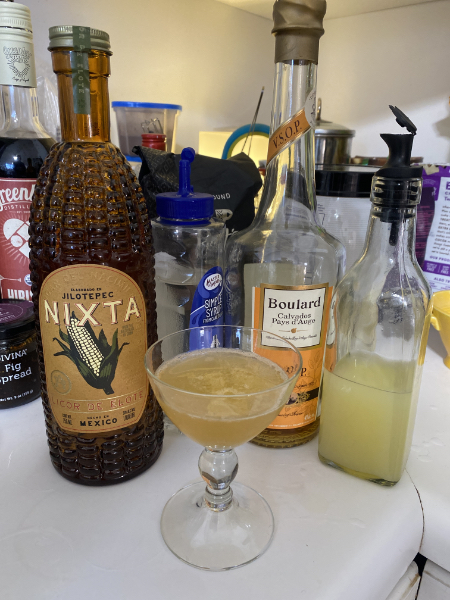 No Name Nixta
1.5 oz Calvados
.75 oz Nixtos
.5 oz lemon juice
.25 oz simple syrup
Shake with ice, strain into a Nick & Nora glass.
It 's simple, not too sweet, and refreshing. You can also use tequila instead of Calvados and it's equally delicious.