Let me tell you a story.
Years and years ago, when I was media specialist at East Coweta High School, the assistant principal in charge of curriculum bustled in, needing my assistance.  A mother had come in to complain that her son was being taught Satanic literature in his college-bound senior English lit class, and they wanted my recommendations for an alternative assignment.
I raised my eyebrows and pursed my lips and inquired as to exactly what Satanic literature this woman could possibly be objecting to in the British Lit textbook.  The asst. principal turned to the page and showed me.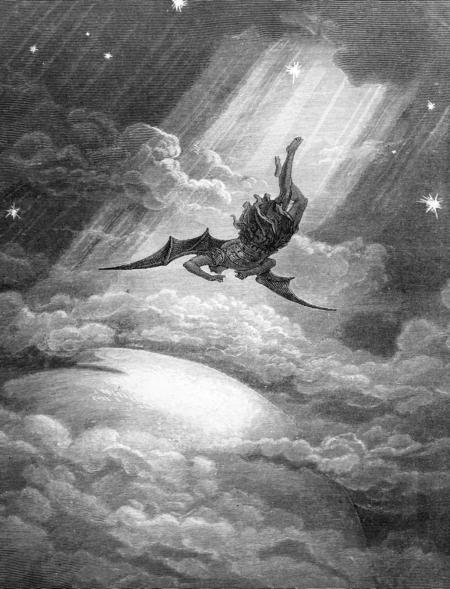 It was Paradise Lost, by John Milton.  Right there, opposite the first page of text, was a full-page woodcut illustration of a leather-winged Satan being cast down from Heaven.  There was more: the text contained such damnéd names as Lucifer and Beelzebub. LUCIFER AND BEELZEBUB, KENNETH!
Really?  Really?? I asked the asst. principal.  We're going to confirm this woman's crazy, superstitious, ignorant error?
Well, Day-uhl, we have to accommodate parents' requests, came the reply.
We're not going to explain to this woman that she's wrong, that in fact John Milton was a Puritan and wrote Paradise Lost to prove that Christian themes could support epic poetry?  (Leaving aside the fact that Satan is by far the most interesting and dynamic character in the whole piece…)  That her son is in a college prep English class and that he kind of will be expected to know at least something about the poem when he gets to college?
Oh, Day-uhl—as if I were the one who needed to be humored…
So I assigned him "L'Allegro and Il Penseroso".  Served him right.
update 1/25/2022: This just appeared on Facebook.