Yes, we're off again, this time to Maine. Don't ask me why. Somehow going to Prague for the week was deemed impractical, and so (naturally??) the coast of Maine presented itself as the obvious option.
At any rate, we boarded a plane in Atlanta and landed in Portland a couple hours later. We snagged our rental car and headed into town.
Portland is charming, as advertised, and we had a long lunch at Dimillo's, mainly because it took forever to fill our orders. The food was tasty.
Then we wandered a bit in Old Port, one of those great formerly dilapidated areas now booming with bougie tourist shops targeting the likes of us. My favorite stop was Vena's Fizz House, a craft cocktail bar with a twist: they have an astounding collection of bitters, antique glassware, and almost every other cocktail accoutrement that you can imagine.
Their especial trick, though, is to serve you a fabulous cocktail, made with hard-to-find bitters and house-invented ingredients— then sell you all those ingredients.
Thus, the Campfire, with bourbon, lemon juice, smoky hops, Vena's Bitter Armand. Here you see the drink with materials I had already selected for purchase: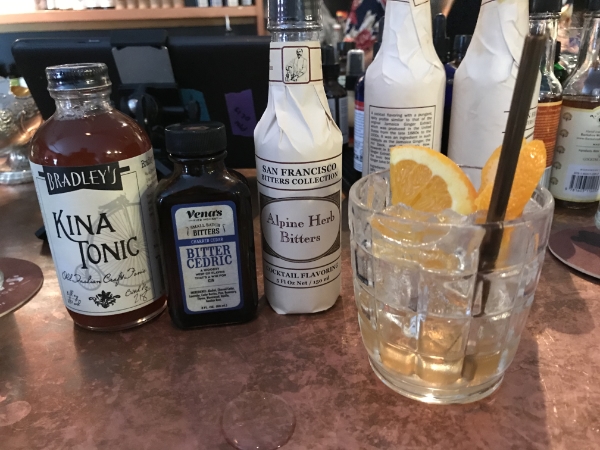 And here you see the additional materials I purchased after finally tumbling to the shtick: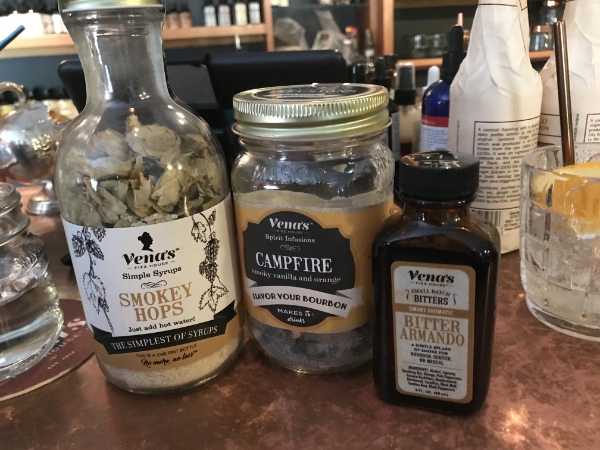 This trip is remarkable in that my Lovely First Wife, who is known for her rigorous planning of these things, decided that on this trip all we are going to do is fly to Portland, then drive Hwy 1 to Bar Harbor. It takes three hours to do that, and we're here for four days. We have no reservations and no plans.
So at lunch, I whip out the phone and open up Hotel Tonight, and find a great deal for the Chebeaugue Island Inn, which is only 1.9 miles away from where we were lunching.
Here's the thing: that's 1.9 miles as the crow flies. After I had booked the place, I noticed in their blurb that I should call for the "ferry schedule."
Wait what?
Yes, that's right, there is no bridge to these islands. It's ferry service only, and the last one of the day was at 5:45. Not a problem. I went to book our transport online, then rather than wait for their call to confirm, I called them.
That's when I learned that ferrying a car was abnormal, usually done weeks in advance. And then it dawned on me: we park the car and just take our luggage on the ferry. Doh.
It also dawned on me that an hour-long 5:45 ferry ride meant we were on Chebeaugue Island for the evening. No prowling around the Old Port neighborhood for cocktails and funsies. No, our destiny was going to be a bit more… sedate.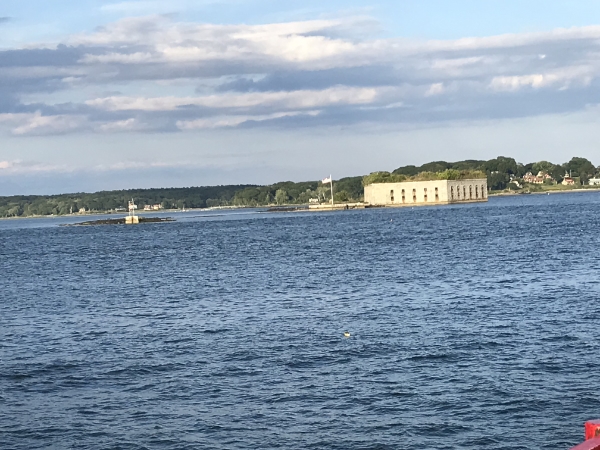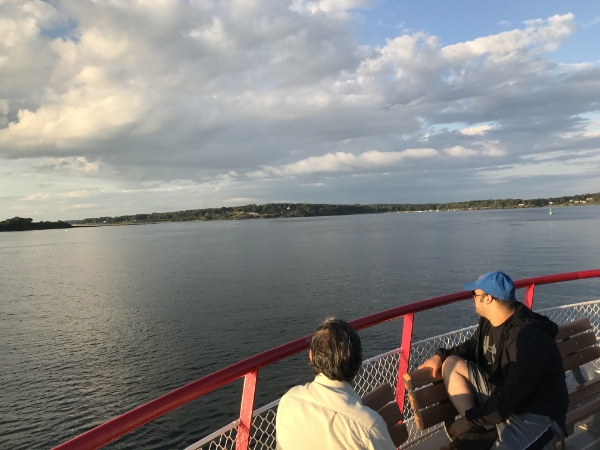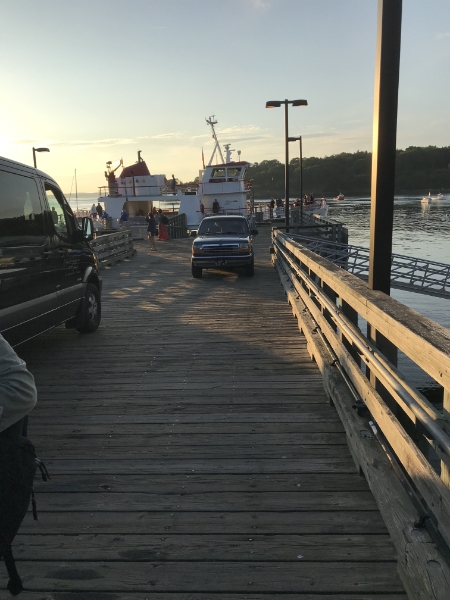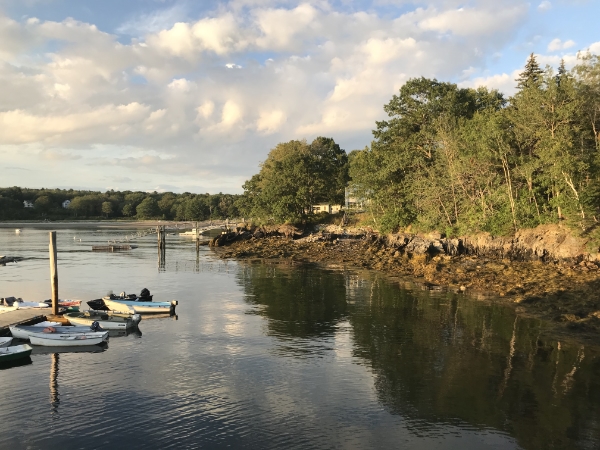 And it has been fabulous. We were met at the ferry by the Inn's van and driver (a charming young man from South Africa, whom we advised to look into winter employment at Grand Canyon or Lake Louise in Canada), and were whisked away to the Inn, the only such establishment on the island (pop. 350).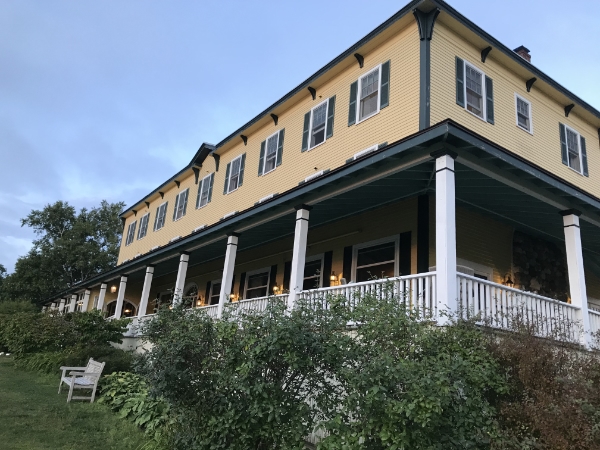 We had cocktails from the bar, watched the sunset from the lawn, and finally settled in for dinner, which was phenomenal.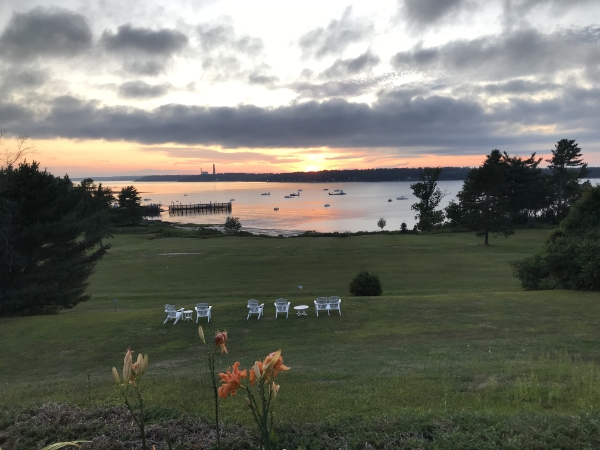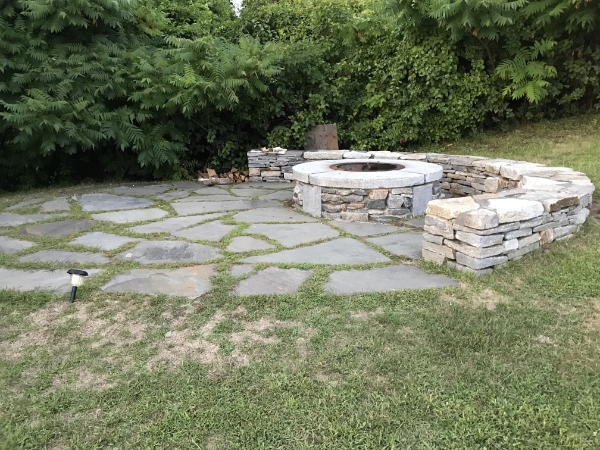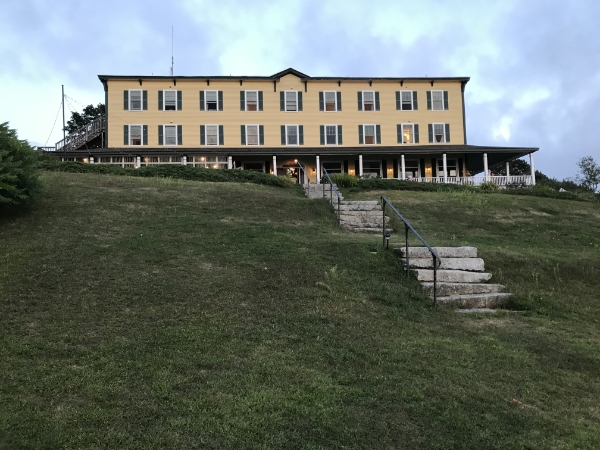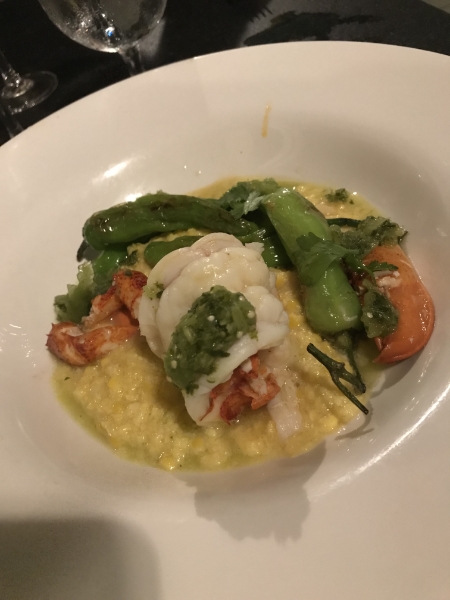 We also decided that rather than brutalize ourselves to get up early enough to catch the 6:20 ferry, we'd just sleep in and catch the 11:35 ferry. I mean, what else do we have to do?