… and I will have a comment for you.
In order to be diagnosed with narcissistic personality disorder, you formerly had to meet five of the following nine criteria.[1]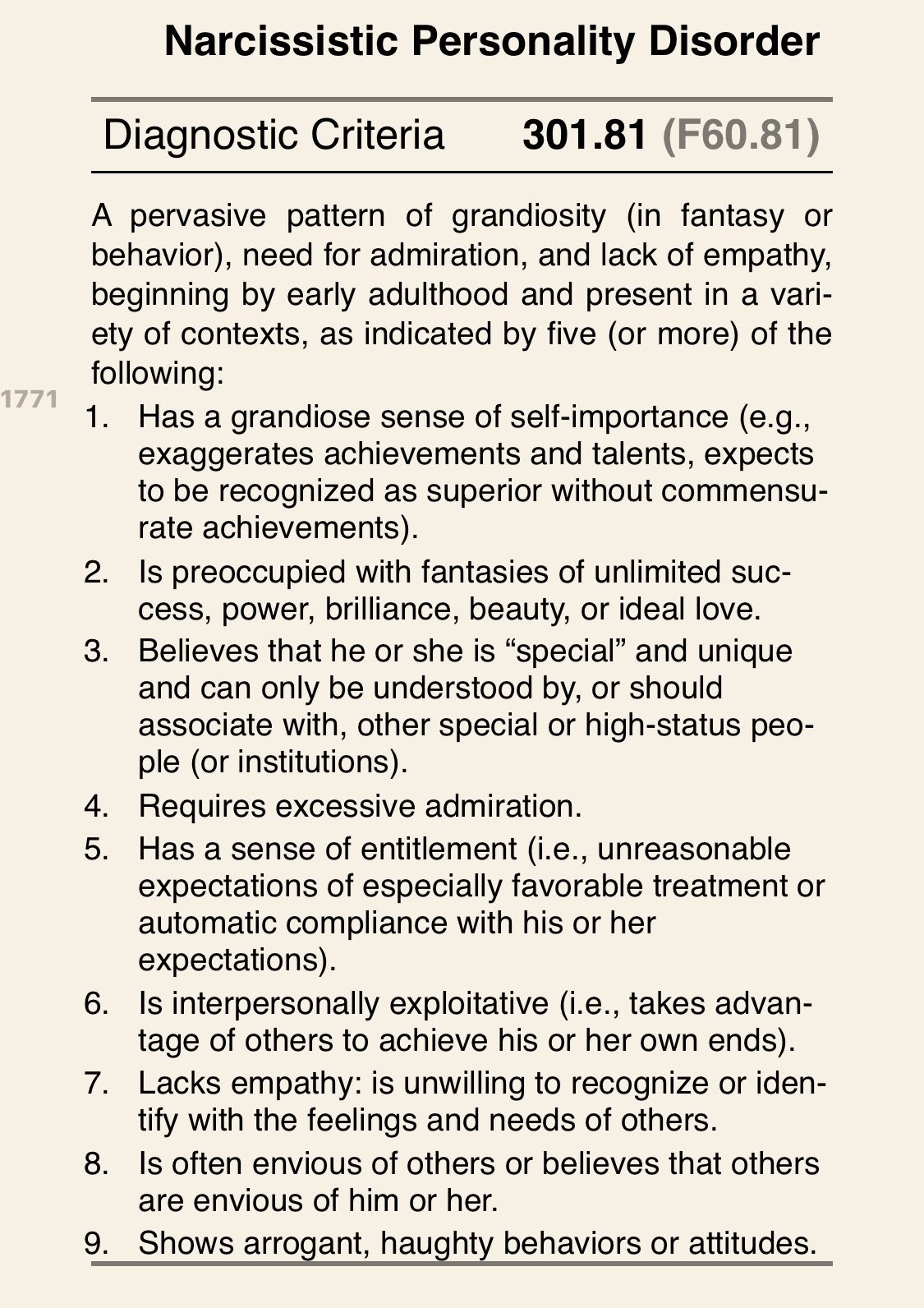 And here were the criteria for antisocial personality disorder.  (You had to check off three or more to get this diagnosis.)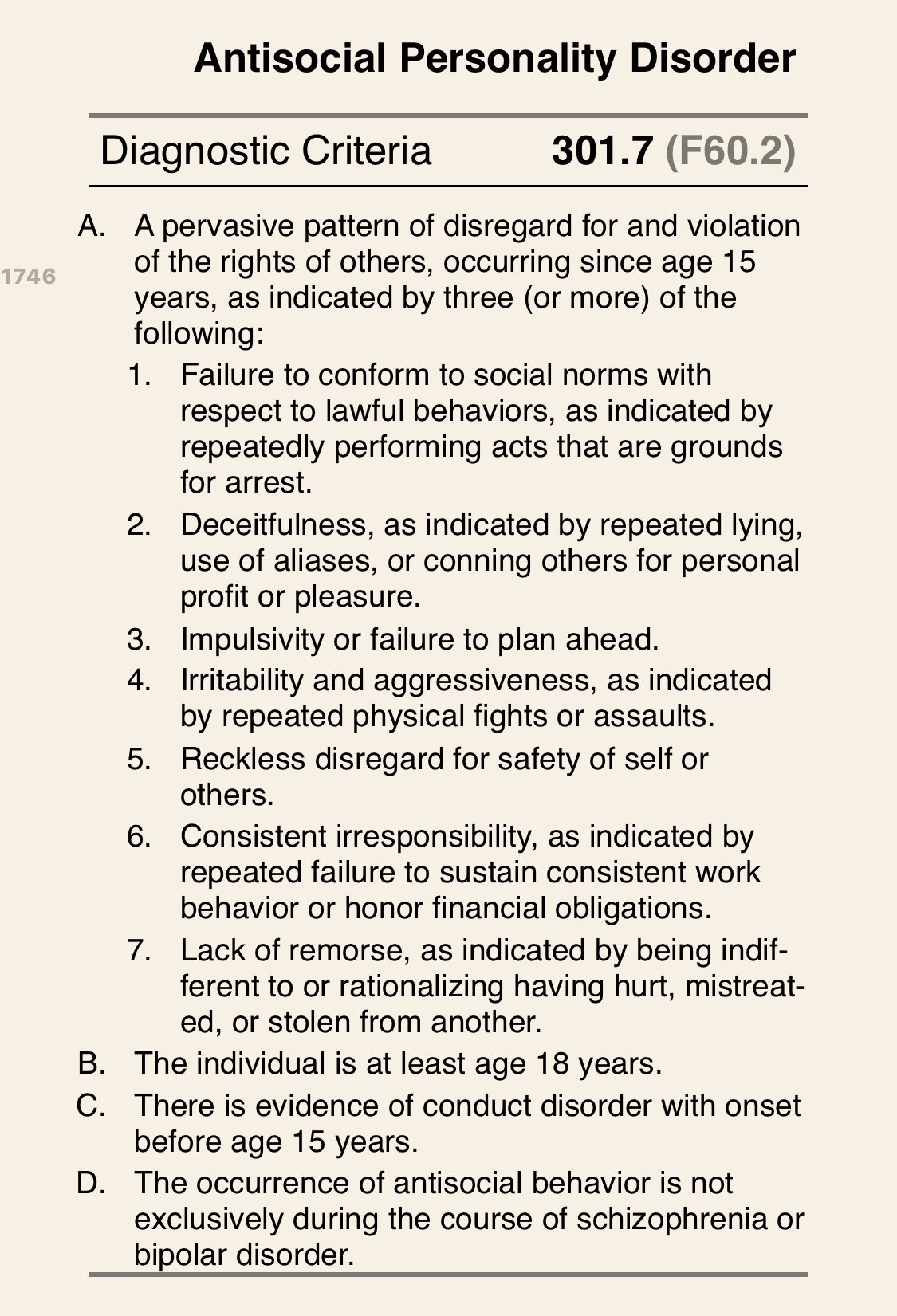 My comment is in the form of two questions:
To whom do you think I am referring?
Why did you think that?[2]
—————
[1] These criteria are actually no longer officially used. The Diagnostic and Statistical Manual of Mental Disorders (DSM) revamped the personality disorders for DSM-5 in 2010. Their reclassification met with some criticism for its decision to drop this specific diagnosis from the new edition. But you get the picture.
[2] We now await the tapdancing from those who will try to avoid saying they recognize any of these traits in the person I'm talking about, and that it's just because of my well-known dislike of this person that allows them to answer Question 1 with certainty.