Every year the Lichtenbergian Society holds its Annual Meeting on or before the Winter Solstice, and part of the Agenda for that meeting means confronting the projects you proposed to work on for the previous year.
Last year, I succeeded at every single one of my goals, one of which was the publication of Lichtenbergianism: procrastination as a creative strategy, and so, shockingly, I was stripped of my chairmanship.
This year I have done better, i.e., I have not accomplished a single Proposed Effort, as they are officially known. Let's take a look, shall we?
Become a self-promoting whore
Following Turff's lead in his successful goal to become a "corporate tool," I was going to acquire the skills needed to sell the book and become a speaker/workshop leader all over the place, up to and including a TED Talk. I did not do this. In any way. Ugh.
Peter & the Starcatcher
Well, I did do this, but then again, how could I not?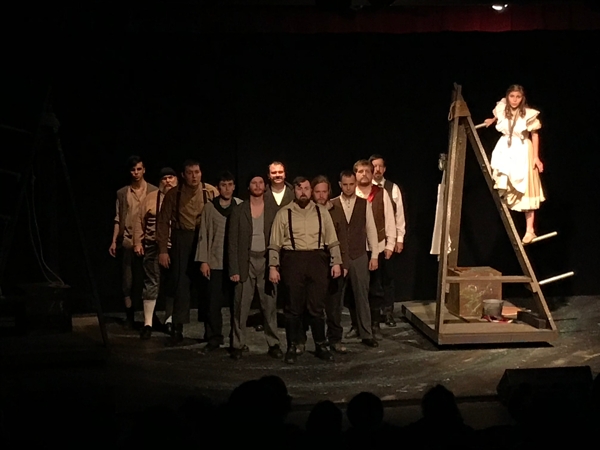 Labyrinth fixes
I had — and still have — a short list of labor intensive projects that need to be taken care of in the labyrinth.  I did not get those done.
William Blake's Inn
I was supposed to be pursuing a production of William Blake's Inn for its world premiere.  It never happened.
new music?
Nothing. I wrote not a single note all year.
Ironically, I closed out last year's post about these Proposed Efforts by bemoaning the fact all of these were so easily achievable that I was likely to be censured again. No chance of that this year!
Nor have I even begun to think about Proposed Efforts for 2019. Cras melior est.