I'm not sure about the name,[1] but it's better than the scurrilous suggestions I got on Facebook…
The other night I craved a sweet, dessert kind of cocktail, and for some reason this cocktail invented itself.
The Golden Quartz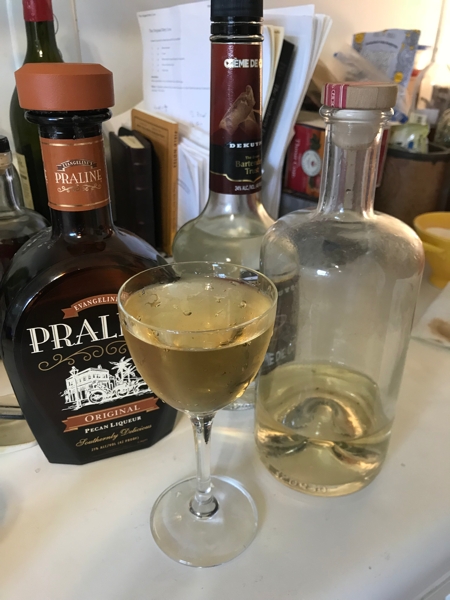 1.5 oz vanilla vodka, preferably homemade
.75 oz pecan liqueur
.75 crème de cacao
Stir with ice, strain into a coupe. No garnish, no bitters.
It's sweet but not cloying, with a nice layering of the vanilla, chocolate, and nuttiness.
Vanilla Vodka
Take one or two vanilla beans and split them down the middle. Plunk them into a bottle of vodka and let sit for 7–10 days, testing after one week. Remove the beans.  You can strain the seeds out through a coffee filter, but you can leave them in as well.
—  —  —  —  —
[1] edited to change the name, in fact, from Amber Quartz to Golden Quartz