The other day, my Lovely First Wife went to the Kroger together, which is not always as rollicking an adventure as you might think.  I, as a male-type man, have a list of three items, and so naturally one goes in and gets three items and is on one's way.  She, on the other hand, will need one item—a bag of lettuce, let us say—and yet will push a cart up and down every aisle.  One must look and see "what they have."
On this occasion I was willing to play along, and so we began to mosey through the produce section.  It is important for you to realize that we were at the "old" Kroger; in Newnan we have three, the original "old" Kroger in town, the "new" Kroger out a little ways past the interstate, and then the "other" Kroger way out in the middle of the exurban enclaves towards Peachtree City.
In town, we have the old Kroger.  We are allowed to call it the ghetto Kroger; those who live out with the "other" Kroger are not.
So there we are in the produce section of the old Kroger, and we are both struck suddenly that we are looking at jackfruit.  We don't know we are looking at jackfruit—we have to look at the tag.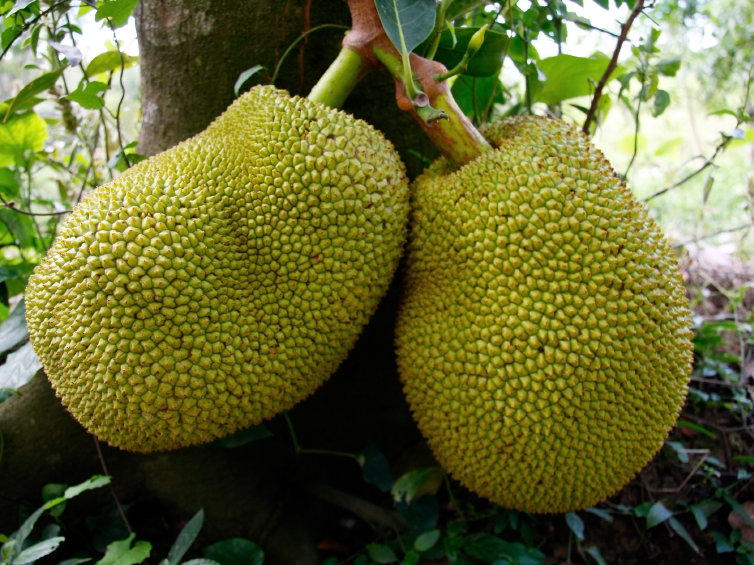 We were astonished.  These things are about the size of a football, and the label reminds you to wear gloves when you cut them open, since the alligator-like skin apparently will lacerate you.
Perhaps you have already heard of jackfruit.  We had not, and in fact it was only when I went to find a picture—because I assumed that no one would know what it was—that I discovered that it's a thing now?  Serves us right for not being vegans.
Here, have a sampling of headlines:
So that was weird enough, but this post is not about jackfruit.  It was just a symptom.  Because the jackfruit had stopped us in our tracks, we paused to see what else was there.  We found three different brands of kiwi, and two versions of coconut.  Coconuts.  In Newnan.
We've had this weird feeling before, and I blogged about it before: the options available to us in our grocery stores in no way resembles what was available to our parents.  Perhaps your parents—and here, by "parents" I mean "mother"—cooked everything from fresh with amazing ingredients from all over the world, but my mother, faced with feeding five kids, used every shortcut, every canned item, every pre-processed food she could.
I, on the other hand, can wander down the condiment aisle and be amazed by: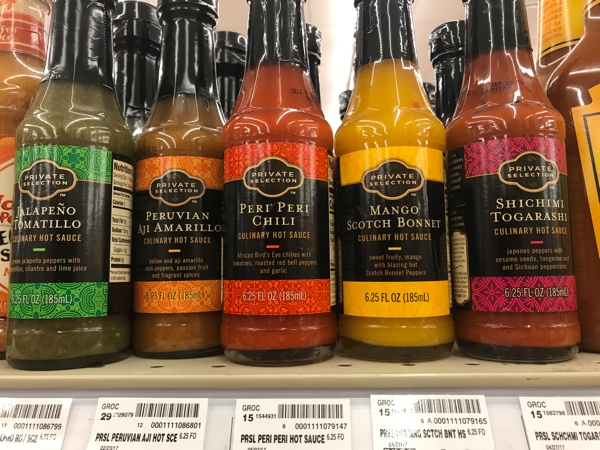 Peruvian Aji Amarillo?  And what on earth is Shichimi Togarashi?  Where's the Tabasco™ Sauce?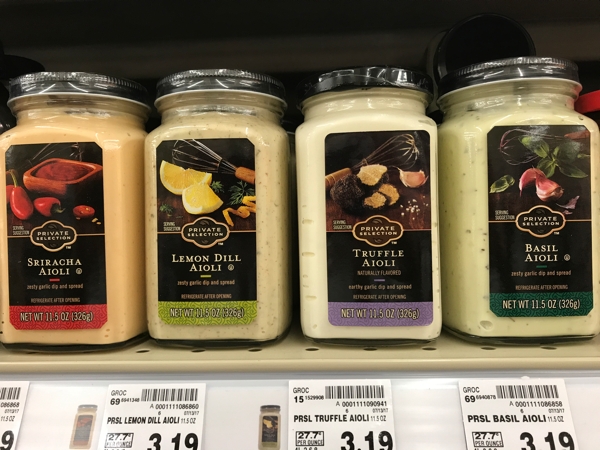 Okay then.  We have our choice of aiolis.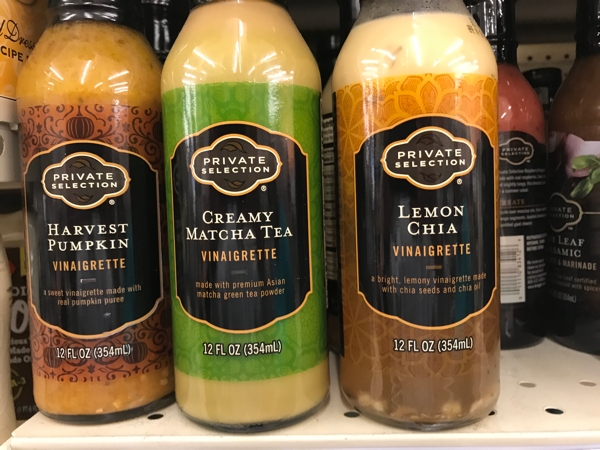 Vinaigrettes.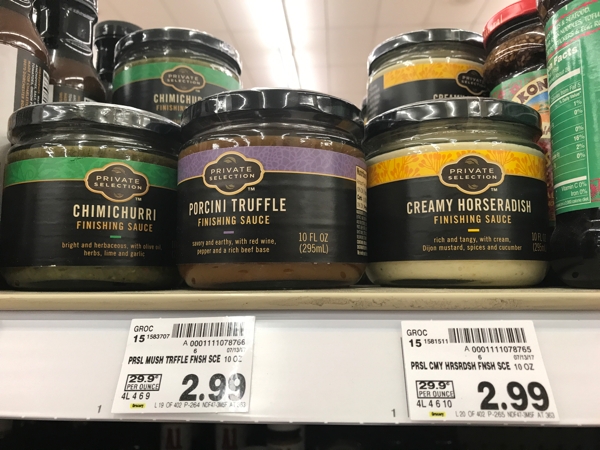 We have choices for finishing sauces. FINISHING SAUCES, KENNETH.
Astute readers will notice that not only are there amazing, fabulous choices for condiments in the ghetto Kroger in Newnan, GA, but these are all store brands.  (Full disclosure: we have found that Kroger's Private Selection items are pretty awesome.)
But even so…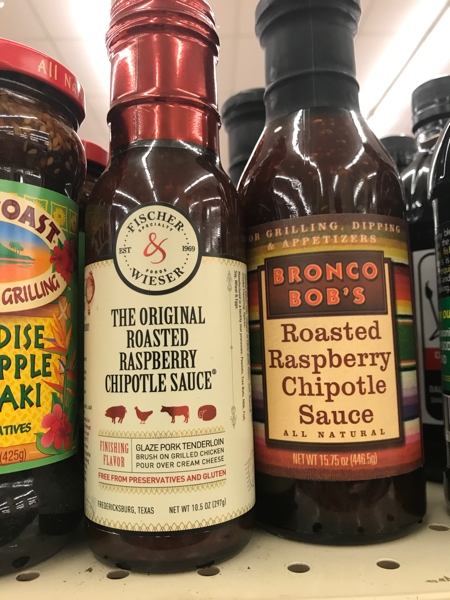 …I have a choice between two roasted raspberry chipotle sauces.
Here's the deal.  I know there are segments of the population who might grumble that if canned potatoes were good enough for Mom (and Tabasco™ sauce for Dad), then they're good enough for me.  But I say huzzah—how wonderful that I have these choices, even in the ghetto Kroger of Newnan, GA.  It's almost as if our nation looked around and decided that there was value in diversity.
::mic drop::