This post contains useless information unless you need it and then omg it will change your life.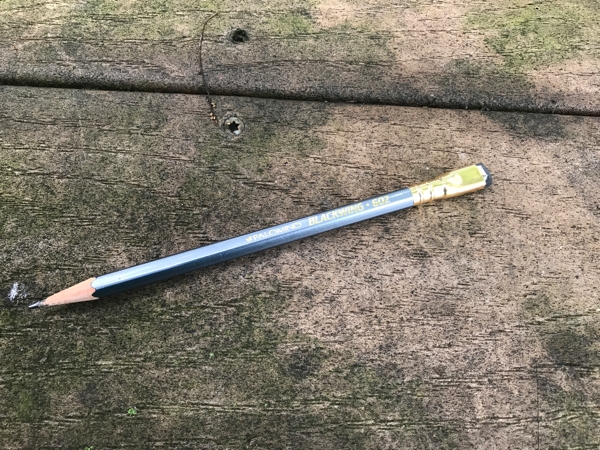 First, as all right-thinking people know, the Blackwing 602 pencil is the nonpareil of writing instruments.  All the best people use them.  When they went out of production in 1998, a nation grieved, but a couple of years ago Palomino revived them and we can all once again write with the same pencil as Stephen Sondheim.
One of the nifty design elements of the pencil is its eraser.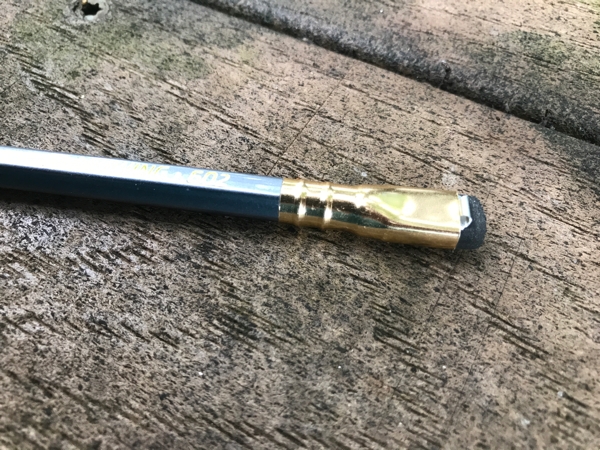 It is held in the ferrule by a little aluminum clip, and the idea is that as you wear the eraser down you can pull it out, move the eraser up, and pop it back in. The clip will hold the extended eraser in its new position.
You can see the theory here: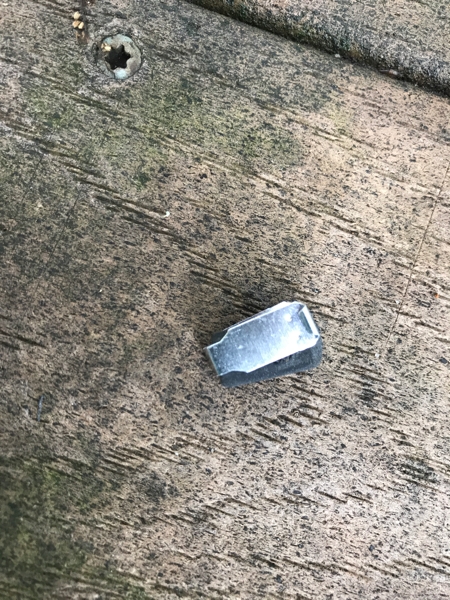 However, the two little indentations in the clip do not actually hold the eraser in place.  Any attempt to erase your mistakes pushes the eraser back down into the ferrule.
So here's your life-changing tip of the day: take a small nail and dunch those indentations in a wee bit.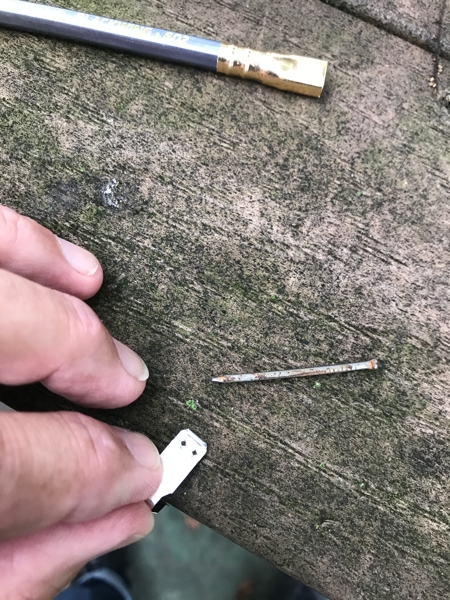 Now your clip has actual teeth and will hold the eraser in place as you write the lyrics for the next Follies.
You're welcome.