With A Christmas Carol and the Tour of Homes in the books (albeit with one more weekend of CC performances to go), it's time to excavate the study.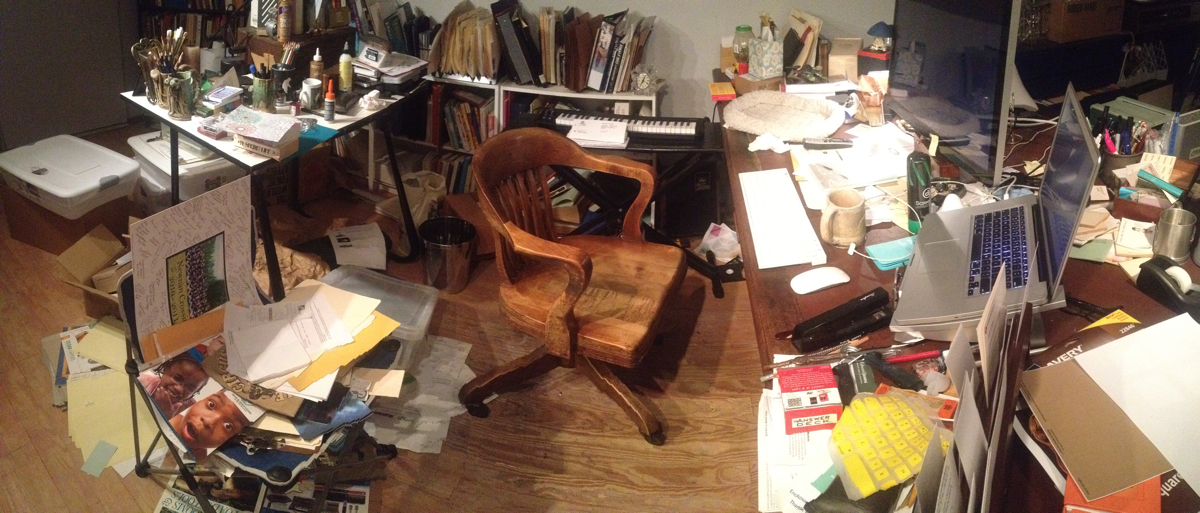 That may not look so bad to you, but trust me—it's a mess: the detritus of three months of shedding as I move from one project to another.  It will be therapeutic to get everything tidied up/stored/tossed.
And then it's on to… TBD.
updated:
Et voilá!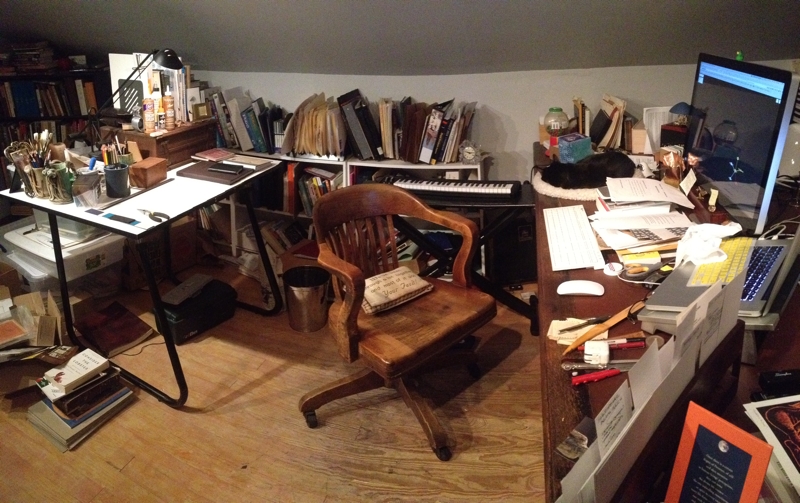 Notice not only the clear floor and desks, but the addition of the Assistive Feline™.