Don't worry, this is not a liberal rant.
YOU MAY THINK THOSE LITTLE SQUIRRELS ARE CUTE, WITH THEIR LITTLE FLUFFY TAILS AND THEIR DARLING FACES, KENNETH, BUT YOU ARE WRONG WRONG WRONG THEY ARE THE DEMON SPAWN OF BEELZEBUB HIMSELF.
This is what the new grass in the labyrinth looks like: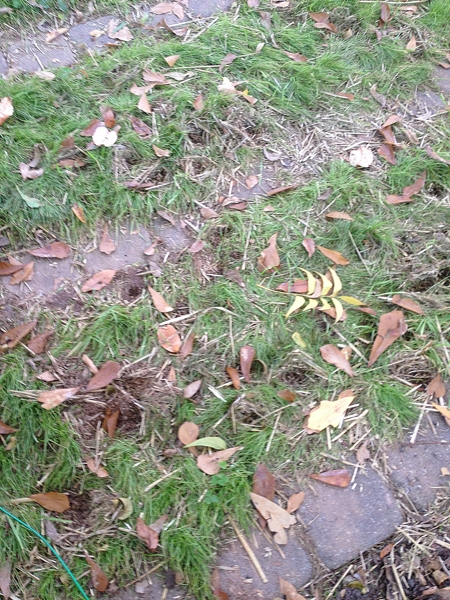 Dozens of little potholes: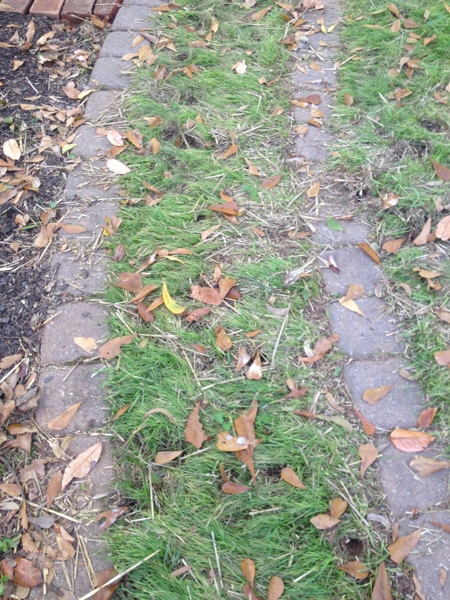 MAY THEY ROAST IN HELL.
Thank you for listening.

Today we did something fun.  My lovely first wife had inherited an original engraving of one of her ancestresses: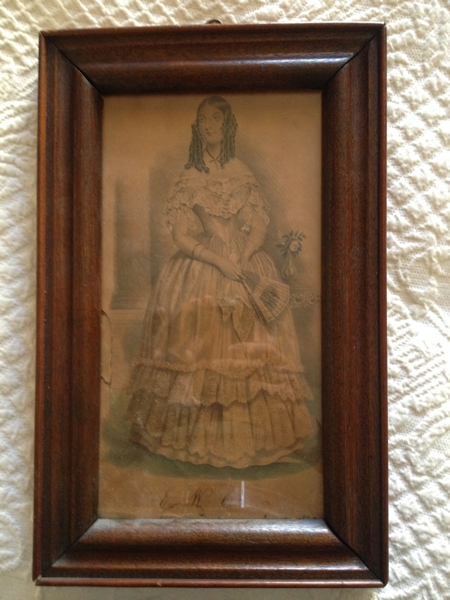 …and wanted it hung in the more Victorian of the two guestrooms.
Here's the fun part: the frame had an old, handmade brass loop, like so…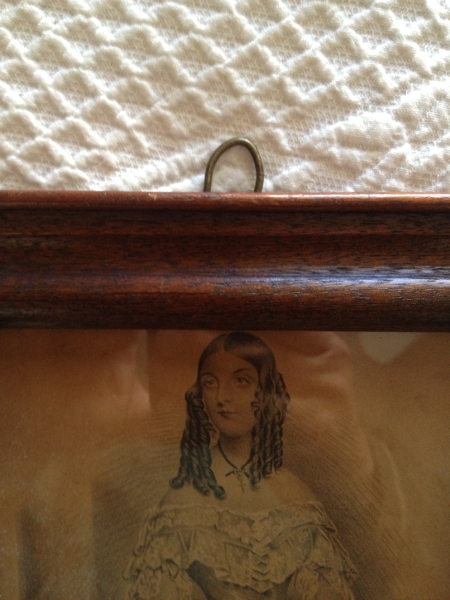 …which mean that whatever it was hanging from would be visible.
Fortunately—and I didn't know this until today—there is such a thing as a Victorian picture nail.  You can see some lovely examples here.  Upon seeing them, the LFW asked if we might not make our own.  "Use what we have," is our new motto, and boy, some of you are getting some pretty bizarre objects as gifts for the next decade.
Anyway, I conceived a plan.
First, decide where to put the hanger on the wall.  Easy, just hold the painting up to the wall and put a dot where the loop is.
Except the loop didn't stand up by itself, preferring to slip down behind the painting.
And so…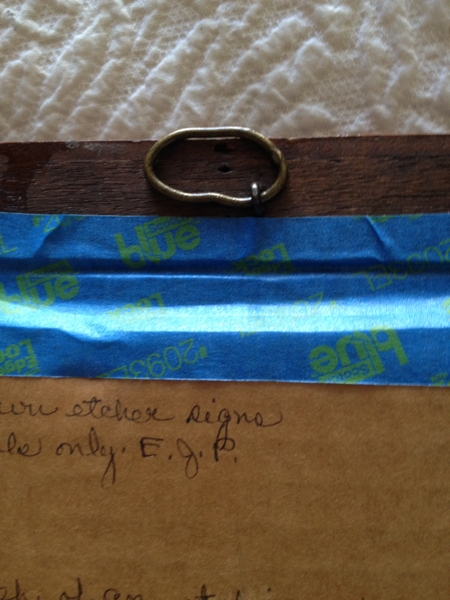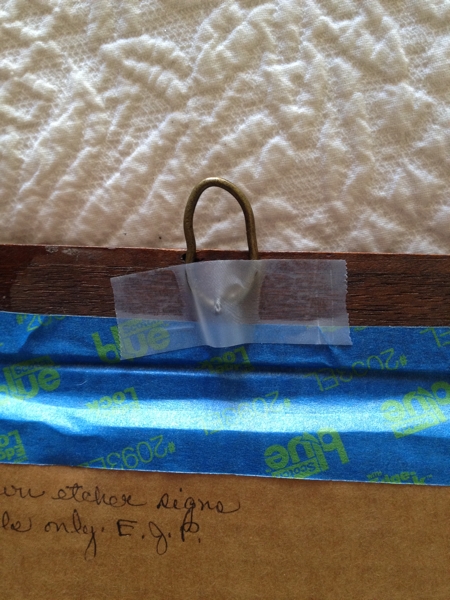 Loop stabilized, dot made on the wall, and…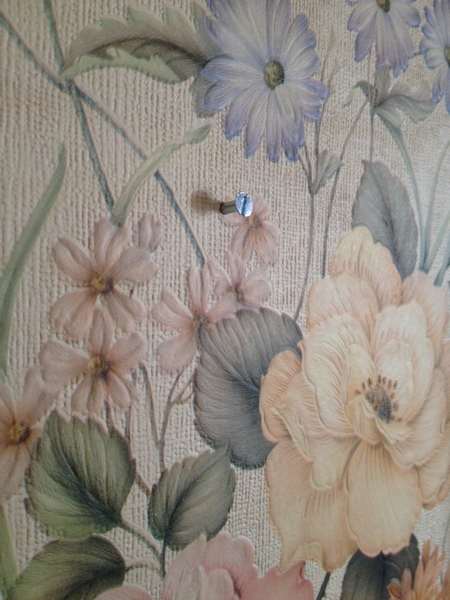 That's right, a plain flat-head screw.  Now all we needed was something appropriate…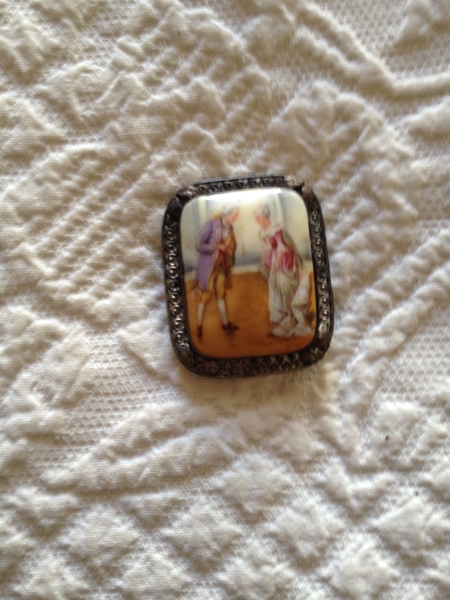 …like a handpainted Czechoslovakian ceramic brooch.
The reverse:
Hang the etching on the screw.  Heat up the hotglue gun, put a dab on the screw, and…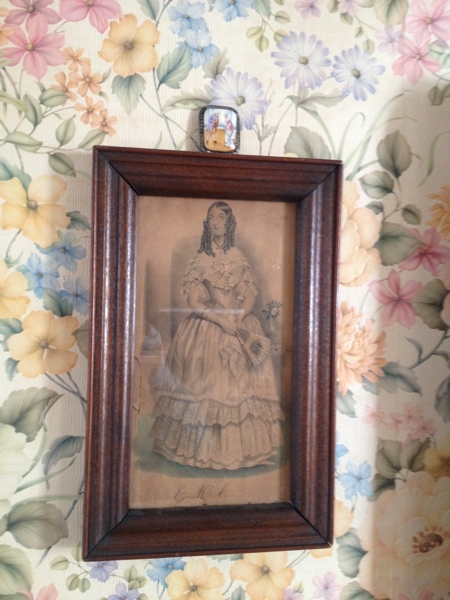 Tada!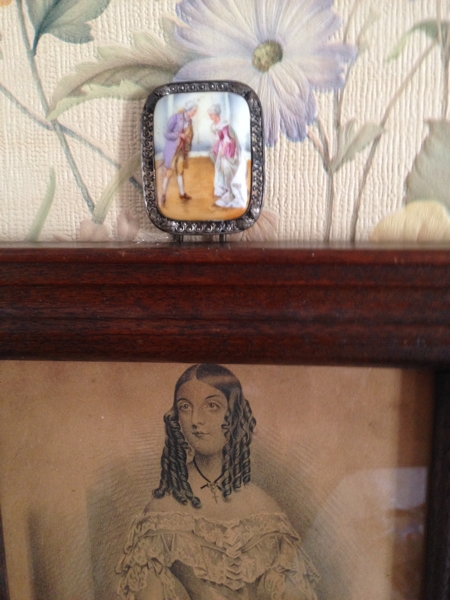 Frippery upon frippery, eh wot?