This was a pleasant surprise.  I had decided, you may recall, to claw out a place from the very back corner in the southwest.  It was previously just a jungle of ivy and whatever volunteer plants sprang up.  I had planted a variety of ferns there over the years, but the ivy choked out everything not at the edge of the planting.
So when the fence builders ripped out all the ivy, I decided not to let it grow back.1  My plan was to pave over it with the same flagstone I used in the fire pit area and to create a little nook of some kind.
And…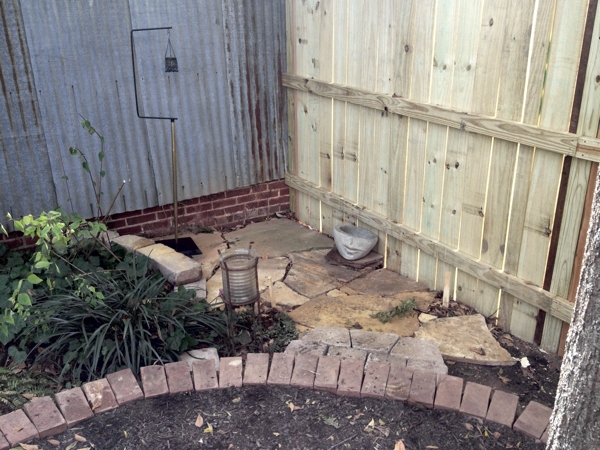 All in all, a pretty spectacular little spot.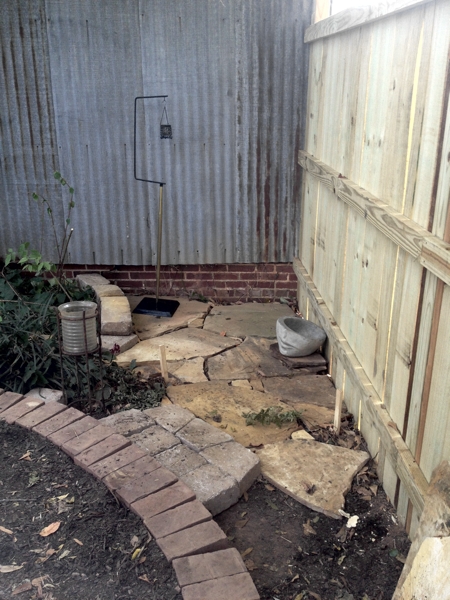 The stand is a bird cage stand.  We think we will find some kind of hanging lantern that can go on it.  (Since taking that photo, I've moved it to the other side of the block wall in order to clear more space in the nook.)
And look at that planter I found when I went to buy the flagstone at Mulch & More!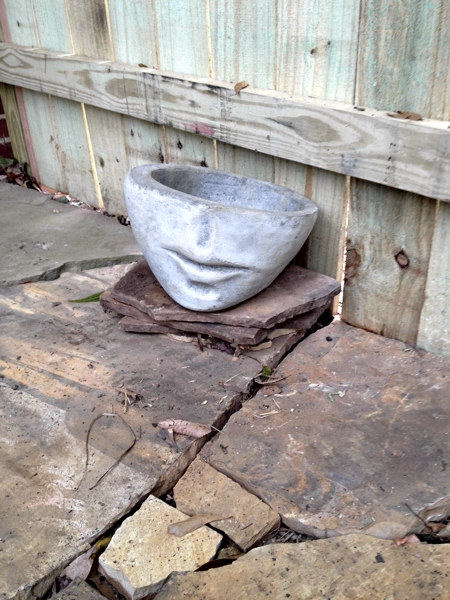 I think I'm not planting anything in it.  It's just delightful/provocative enough by itself.
—————
1 Yes, I know it will grow back.  I am prepared to do battle.