I'm using a piece of software called Scrivener to write Lichtenbergianism: procrastination as a creative strategy, and a very good piece of software it is, too.
One of the many tools it offers is the ability to project word count goals and to see how you're doing in the current session.  If you tie your session goals to your putative finish date, it will tell you how many words you need to rip out in that session in order to stay on track.
Because of one Camping With the Hippies™ or another, I've been a bit slack in writing: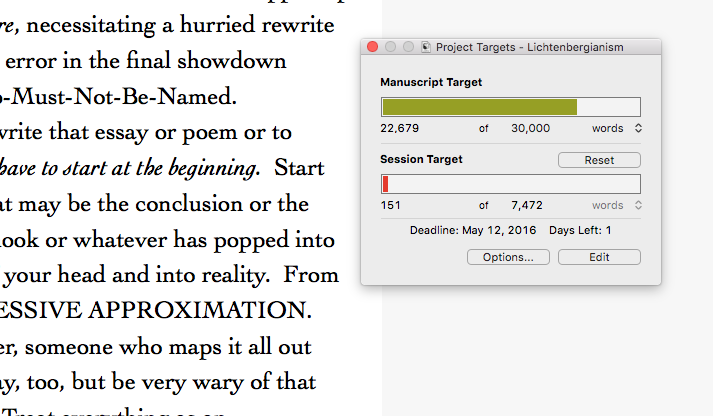 ::sigh::
7,500 words for today in order to "finish" by tomorrow. That's okay.  I have to reset my total word count goal upwards anyway: each chapter is working out to be around 2,000 words, and that's before I go back and work in charming illustrative anecdotes from all the Lichtenbergians.
N.B.: I could too do it, if I wanted to.  So there.