Oh, look, a not-rant!
Enjoy it while you can.
So, last month sometime, a bunch of Lichtenbergians were whooping it up in my living room, and I posited that we really ought to do something for the 400th anniversary of Bill Shakespeare's death, since we missed the 450th anniversary of his birth two years ago, and now we have this to look forward to: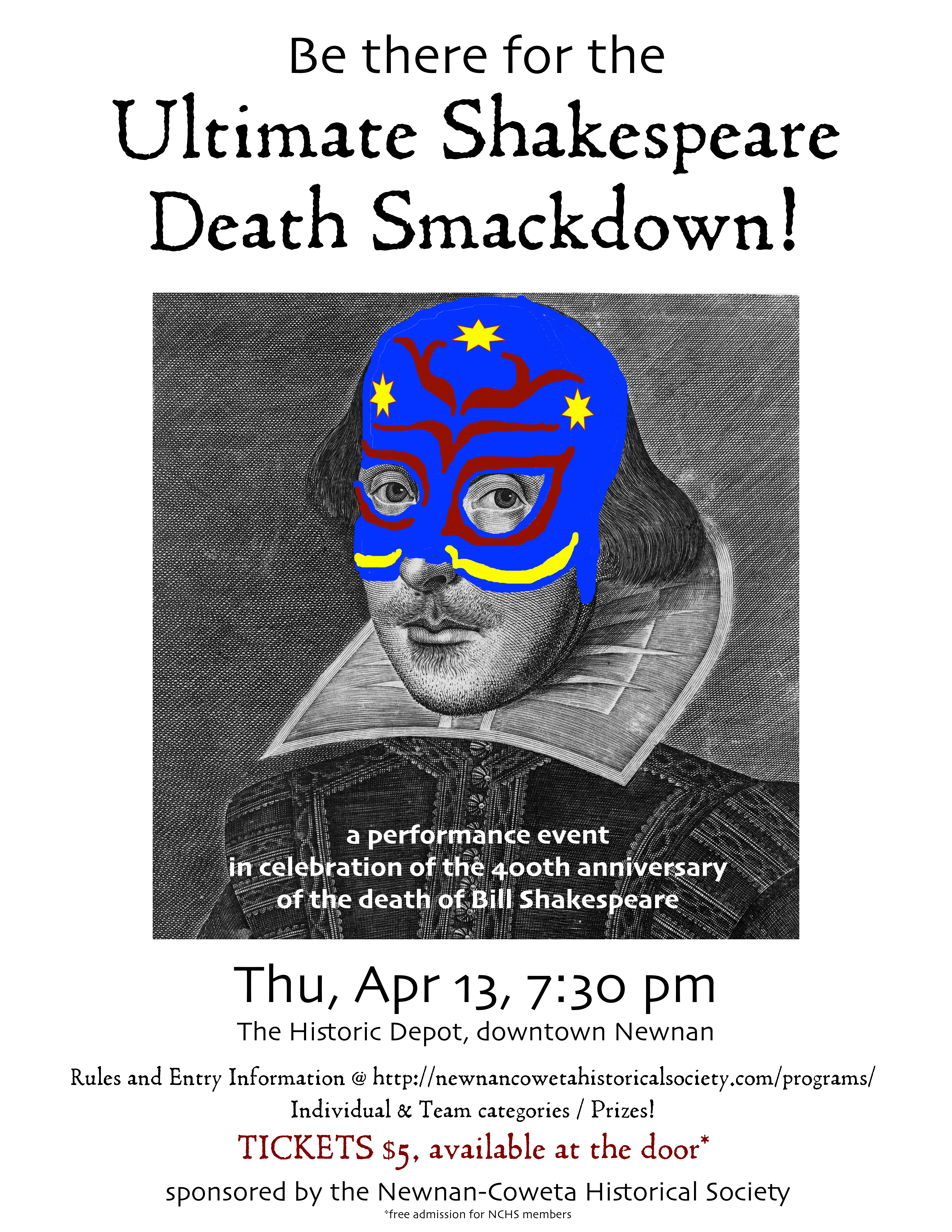 You find the rules/info at https://goo.gl/sVh9Uj, and the application form at http://goo.gl/forms/8N66OCs2WD.
Now to wrangle the Lichtenbergians into actually getting something prepared.
Interestingly, as I post this as a challenge to various people on the FacePlace, I find myself hesitating to enter into the spirit of the thing and talk smack.  (For example, the original title of this post was ULTIMATE SHAKESPEARE DEATH SMACKDOWN. [bitches], and I chickened out.)  So if nothing else, it will be an interesting acting exercise for me.
Mark your calendars.