Back in the summer, a Kickstarter campaign came over the transom and I was intrigued enough to click on the link and learn more.
It was for this company, SoLight Design.  They had a new design, the Solar Helix, that they wanted to bring to market, and they were crowdfunding that effort.  The hook was that they also wanted to be able to send their original design, the SolarPuff, to the victims of the Haiti earthquake as a sustainable light source.  Just as the campaign launched, Nepal was hit by its earthquake, and so the company added Nepal to the list.  (They have since added Syria.)
Like most Kickstarter campaigns, there were different levels of donation,  and for each level you received various numbers of SolarPuffs and Solar Helixes and some other number of SolarPuffs would be sent to Haiti/Nepal.  I ordered the one Helix and two Puffs package; I don't remember how many lights that donated.
The response was so overwhelming that the company missed all their donor shipping dates in order to manufacture and ship the donated lights to Haiti and Nepal.  Somehow I was not annoyed by that.
Yesterday, my three lights came, finally, and all I can say is WOW!
Here's the SolarPuff: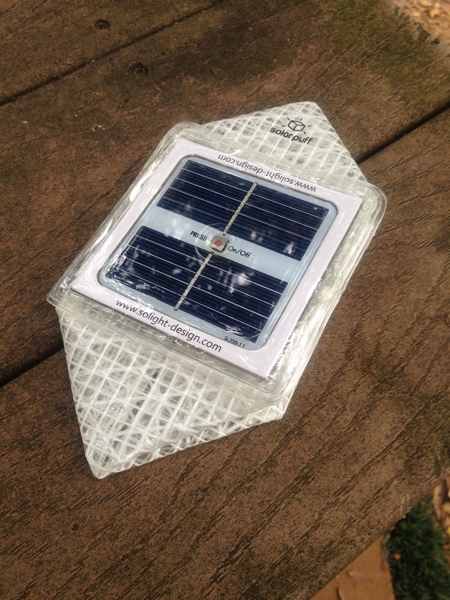 Here's the Helix: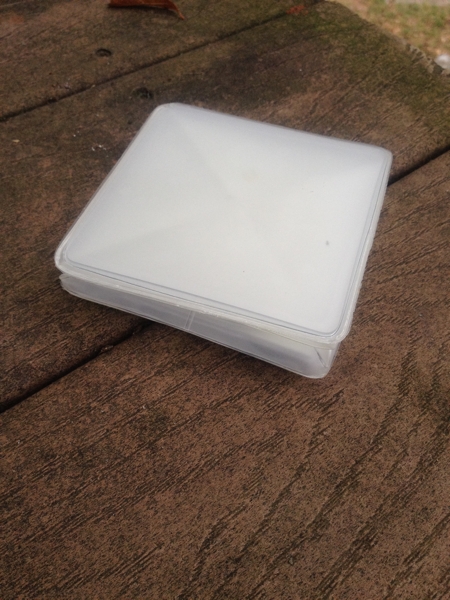 They both come in little ziplock bags, already charged.  Both are these charming little origami packets.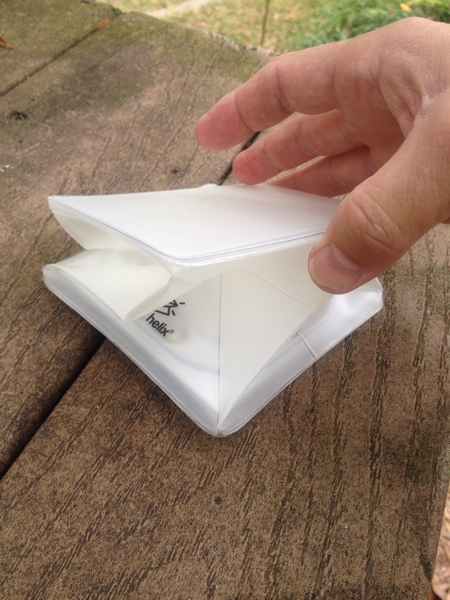 See?  That's the Helix in mid-opening. And here it is fully opened: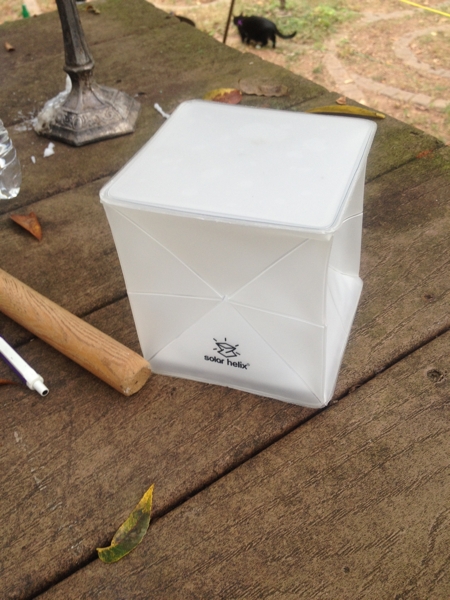 And lit: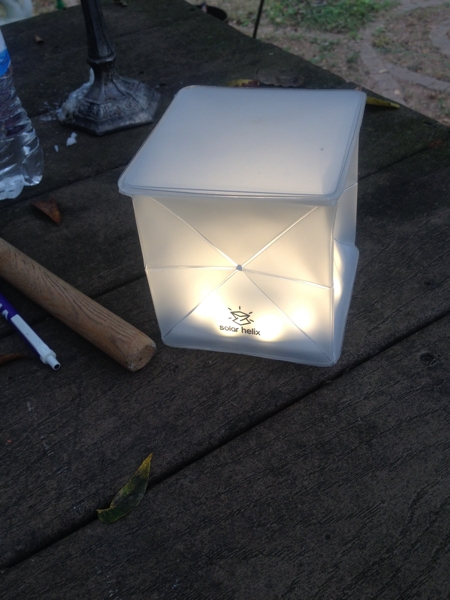 Here's the Puff fully opened: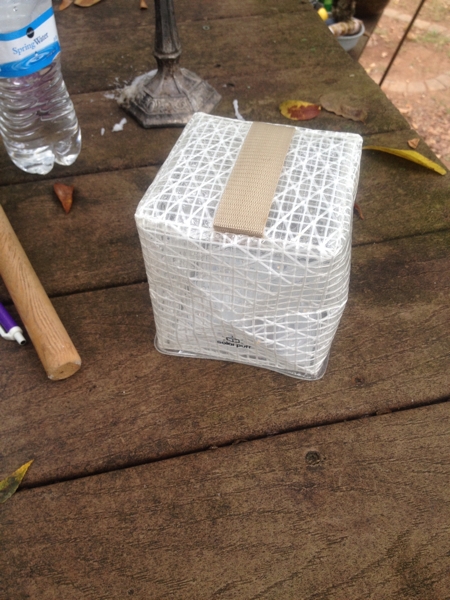 And lit: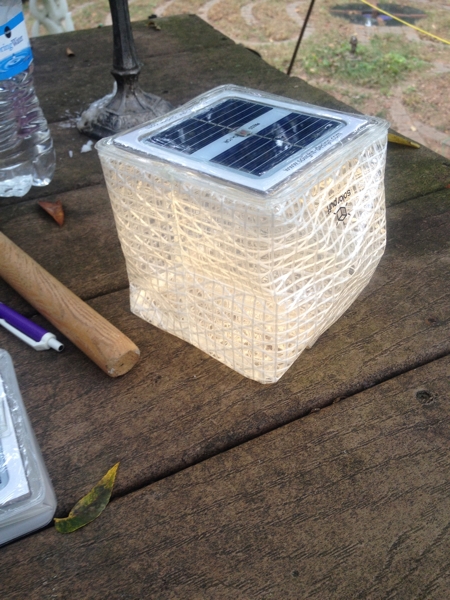 Both have three settings for the LED lights: regular, bright, and blinking.  Both put out an amazing amount of light: last night in the labyrinth, one of them hanging out over the labyrinth lit the entire southern half of the pathway.  No more stumbling about wondering where the lines are!
Both have straps/handles on one side for carrying or hanging.  The light is warm, not that hideous cold blue that most LEDs are.  Eight hours of charging will give you 8-12 hours of light.
Besides the different construction and materials, the Helix has its strap on the same side as the solar panel, while the Puff's strap is on the opposite side.  Both configurations would be useful in their own way, I guess.  The Helix can hang and shed light from above; the Puff might be better suited sitting on a table—if you hang it, the solar panel blocks the bottom light, and in fact the light would be aimed upward.
But what incredible stuff!  Lightweight, collapsible, sustainable, safe, and beautiful—they require no fuel but the sun, and there's no danger of burning your house down or filling it with carbon monoxide.  What an amazing gift to people in disaster areas!  And for vaguely hippie-ish types like myself, what a cool, elegant way to light your various labyrinths, theme camps, or patios!  I imagine caterers and party planners would snap these up.
I'm off to buy some more.