In a fit of procrastination yesterday, I cleaned off my drafting table.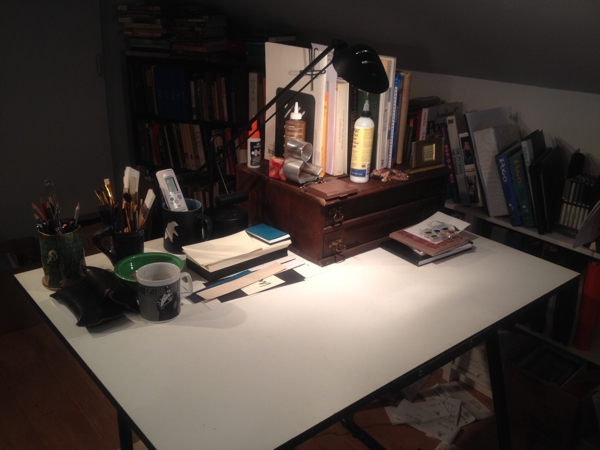 Now I have a space to which I can turn—literally, since it's right behind me as I'm facing the computer—in order to waste art supplies. Again, procrastination is key.
I decided to waste no time procrastinating, so I whacked out a small set of Artist Trading Cards, which we've explored previously around here.
They are of course rubbish, since I was forcing myself to waste art supplies. But I began to conceive of them as a series, in which I vomit out something vomitous onto the little cards, and then I "destroy" it by concealing it or trashing it or adding something destructively random to it.
They work better after I've destroyed them. Still rubbish, mind you, but it's a start, procrastination-speaking-wise.