Hello, my old friend Holkeboer: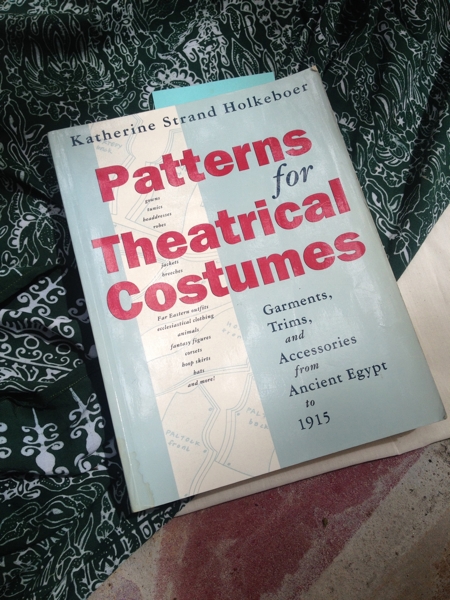 Back in the day, in costume design class, Dr. Jackson Kesler—who is a god—had us do "book reports" on a long list of resources.  We evaluated them for usefulness, and that list of books became our go-to library for the rest of our lives.    (Which was his intent, and which is why he is a god.)
Patterns for Theatrical Costumes was not published until 1993, but it would have been one of the tops on the list.  It's skimpy on details, but it's great for basic shapes/drapes/silhouettes: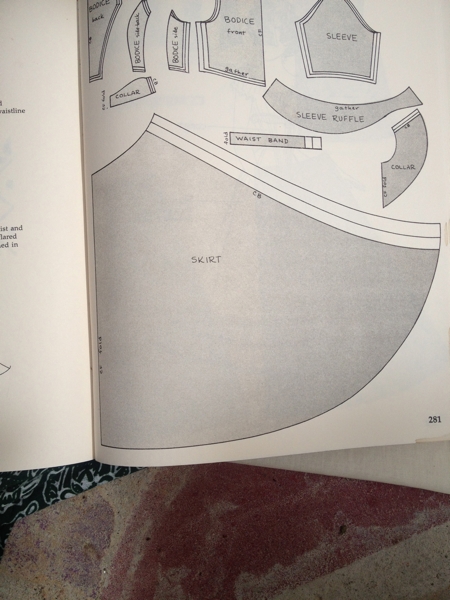 So there's the basic pattern for the ceremonial skirt that the 3 Old Men wear as officiants for their labyrinth.
Did you know that a new patio is a great costume shop space?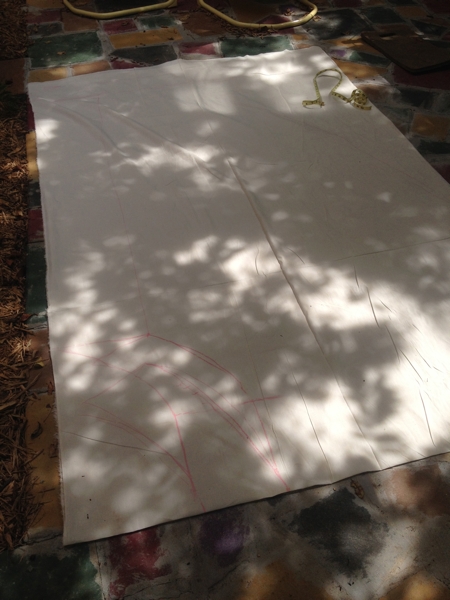 Five yards of muslin.  Step One of any costume, Dr. Jackson Kesler taught us, is to mock it up out of cheap fabric.  We had bolts of some cheapass cotton sateen that we called "grahdoo green" which was our preferred mock-up of choice.  (Generally speaking, the mock-up—after we used it for fitting and then disassembled it for the pattern—became the lining of the actual costume.)
It being a beautiful day, I thought I might as well set up the entire shop: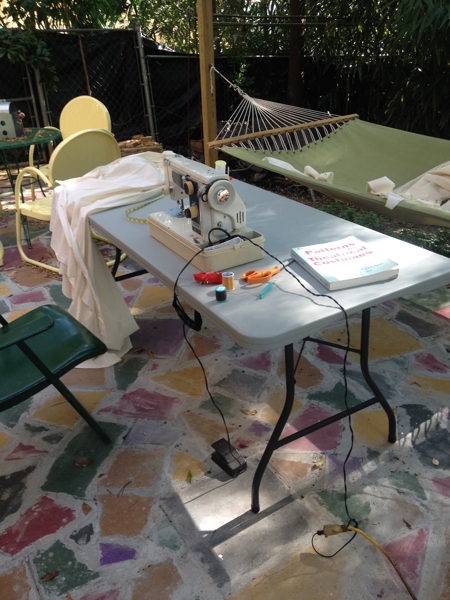 All told, it took me about an hour and a half to get the first mock-up put together.  More later.
That was yesterday.  Today, I removed the labels from 144 tent stakes: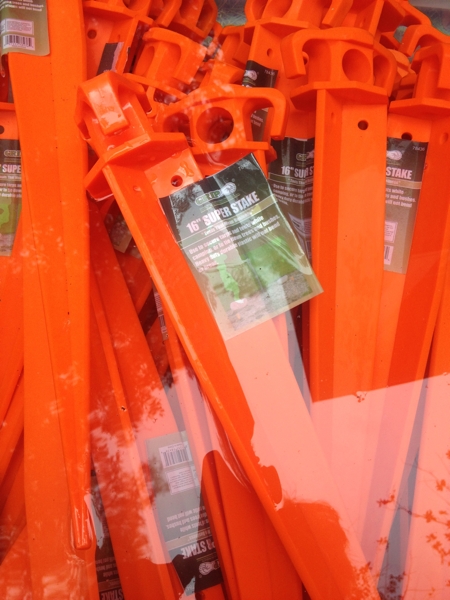 Three plastic tubs, 144 16-inch stakes, water.  And then I peeled the labels.  Sometimes the work of ritual troupes is merely tedium.