So today I finished the patio landscaping with the paving stones for the back gate: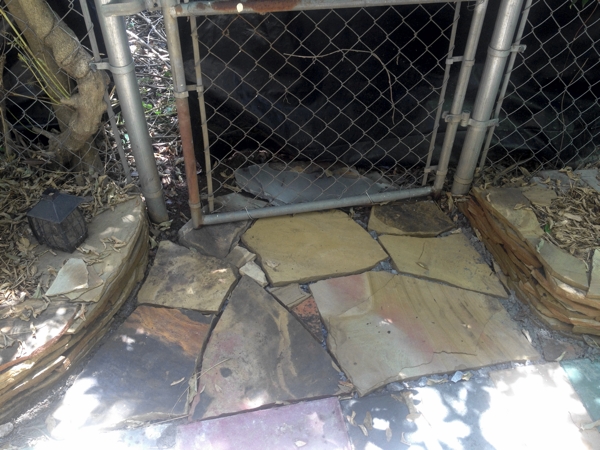 Still a tiny bit of mulching to do, but otherwise, the patio is done.
On to the firepit:
That's a little over 500 pounds of flagstone there, and it looks as if it's going to take another 1,000 pounds to lay out that area.  Excelsior!