OK, I confess: I have developed an obsession with my new friend kaolin.
The discovery that I can have all the white body paint I want for practically nothing has me dazzled.  Yesterday I realized that instead of dipping chunks of the stuff in water, I could go ahead and dissolve all of my holdings into an earthenware bowl.  Even when it dries, it becomes like my own personal bowl of pancake makeup.  Woot!
Of course, the dissolving itself was fascinating: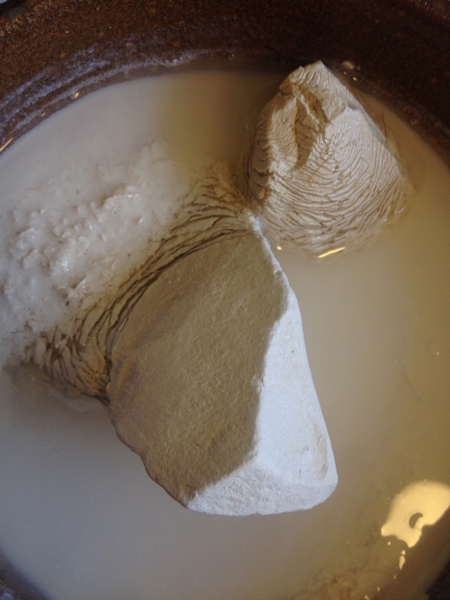 Isn't that just grotesque?  I love it!
Soon, of course, I will need to test it out to see how much it takes to cover my person so that I can make plans to create enough paint for our venture at Alchemy.  That's where I will draw a discreet curtain over the process.