No work on Seven Dreams today, because—in case you didn't notice—I finished Dream One yesterday.
Not that it's done by any means.  We'll talk about that tomorrow.
Today, I ran all kind of errands and ended up back in the patio, finishing the little wall on the far end: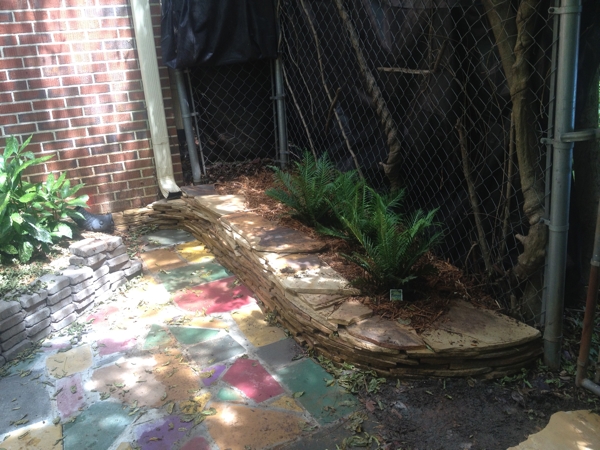 Little bit by little bit, sweat drop by sweat drop (it's humid out there), it becomes reality.