I don't know what possessed me, but I actually used my free time tonight to work.
You may remember Field IV, begun during the Lichtenbergian Annual Retreat. Here it is after a little work on it tonight.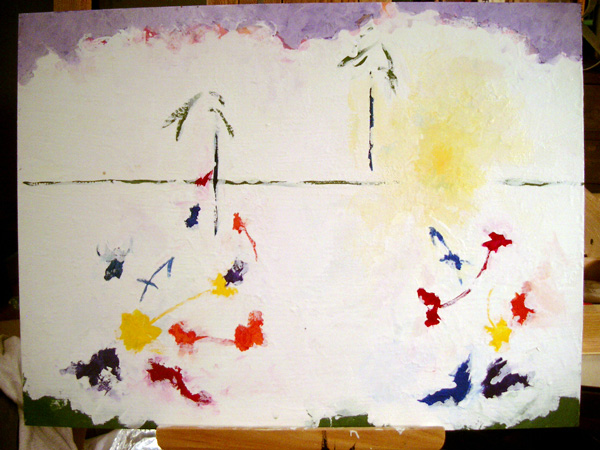 The differences are small but significant. I'm still very not happy with it, but I'm discovering some things that I think will lead to success. Notice in particular that some of the blobs are now connected umbilically. I don't know what that's about.
Also, and it's clearer in the larger image, the white seems to be losing in the battle to erase the color. It's not as assertive as it covers the blobs.