I'll be updating this as the day goes by.
Here's my first stopping point on Field IV: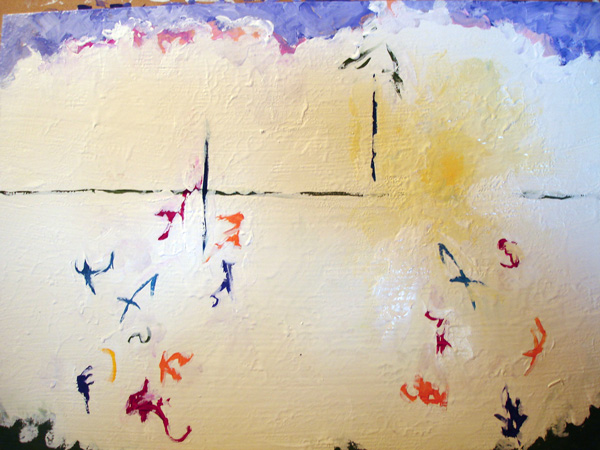 You can click on the image for a larger, more detailed view.
I continue to explore the idea of "erasure," the fields of color on the bottom and top, the hieroglyphic figures (this time more "scribbly" and in color), all crowded out by the mass of white. There's a big glowy spot in this one, too.
It's clearly not done. I'm not even sure it's started. It's a couple of ideas I've been wanting to try, mostly in response to a commission from Seth Langer. Seth, if you're reading this, this may be your painting, finally. Eventually.
More later…