That was such a lovely end to the previous post, I had to end it there. But I had more.
The periphery of the labyrinth is a wild mess of green: ivy, ferns, vinca, various "volunteer" organisms, a couple of things I've actually planted, all tumbled together and only moderately managed by me.
This spot struck me this morning. It is only partially deliberate, which makes it in a very Zen way quite lovely indeed.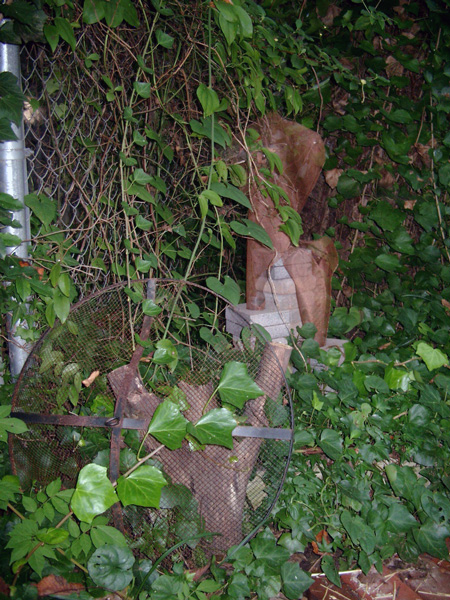 The photo, of course, cannot replace the experience. You will have to come do that yourself.