All right, I'm not promising a new self-portrait every day.
But here are two from Wednesday.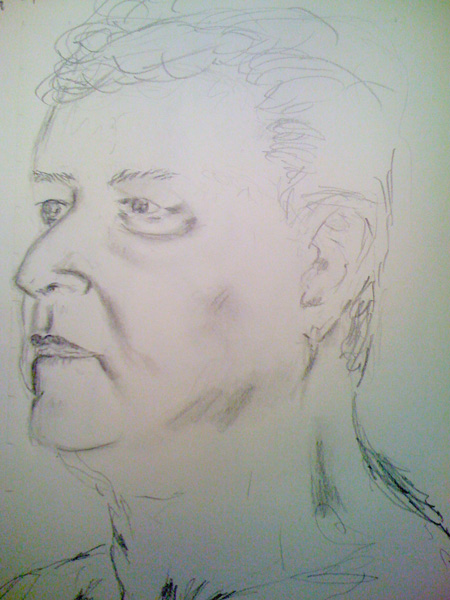 Pretty good portrait of what I hope I look like in another 25 years. Am I vain to think that I don't really look this old? Several portraits like this seem to me to look more like my late grandmother than me.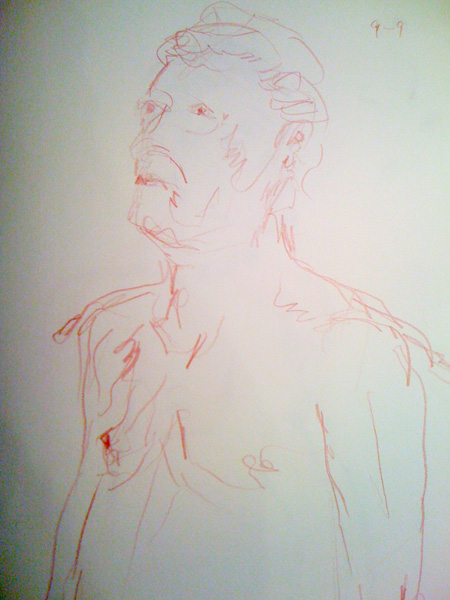 Getting all sketchy. In terms of portraiture, I think you can tell it's me, but it doesn't look like me. This is my main goal in working on this: verisimilitude.